Restaurants
Hill Station's Chocolate Lemon Tart: Sweetness in the Chilly Mountains of Baguio
Baguio
It has been a tradition for me to go up the mountains of Baguio at least twice every year and explore the places I haven't been to. Baguio is also known to be a great place to do restaurant-hopping because of the numerous eating spots that offer sumptuous food that are only found in the city.
READ: 9 Ways to Take Your Lover to Cloud 9: Baguio Escape?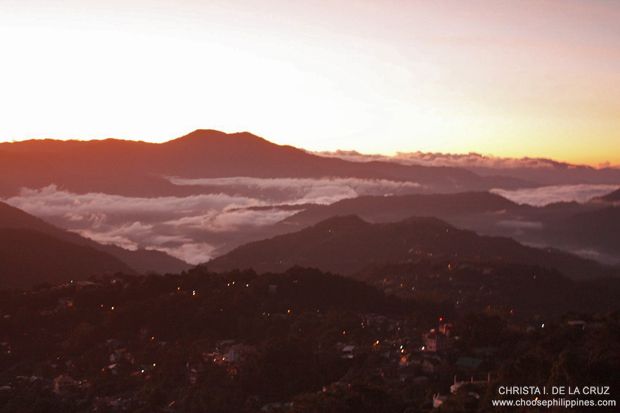 Unlike some tourists, I prefer visiting The City of Pines during the rainy season. One can truly enjoy a cup of coffee while binging on some delectable pastries and reading a book— and the perfect place to do this is at Hill Station.
Hill Station is located at Casa Vallejo in the Upper Session Road. Other cool destinations such as The Cinematique and Mt. Cloud are in the same area.
My favorite would be their Chocolate Lemon Tart, which I usually partner with their regular hot cup of coffee. The citrus from the lemon complements with the chocolate syrup, giving it just enough sweetness, and to give you complete indulgence, the dessert is topped with only the best strawberries harvested in the city.
Pro-tip: Eat the tart pie while still hot to taste the flavors that melt in your mouth.
---
How to Get There
Baguio is a 4 to 7-hour bus ride from Manila, with the travel time depending on the schedule of the trip you'll take from Cubao, Quezon City or Pasay City. It is best to leave around midnight to arrive just in time for the sunrise at Mines View Park.
Option 1: Victory Liner - First Class
has no stops
4-5 hours
10:15am / 12:20pm / 8:15pm / 11:15pm
PhP 750
Option 2: Victory Liner - Regular A/C Bus
has two stops
6-7 hours
leaves every hour, 24 hours
PhP 450
---
Be a Pinoy Wanderer!
Choose Philippines encourages writers, photographers, travelers, bloggers, videographers and everyone with a heart for the Philippines to share their discoveries and travel stories.
Share Your Journey
Other Stories by Choose Philippines