Events And Nightlife
Esteemed Filipino Artist Tells the Truth about the Sakadas
---
Negros-bred and world-renowned artist Nunelucio Alvarado will be having an artist talk on February 6, 2015 (Friday), 3-5 pm at the Lopez Museum's Cafe of Letters.
Alvarado has been active in the Southeast Asian art scene since the 1970s. He is one of the four founding members of the "Black Artists in Asia," a group of Filipino artists from Bacolod and a very important politicised art group of the 1980s'.
Known for works of art that depict faces, plight, and struggle of the Negros-based Sakadas (laborers hired from outside), and marginalized sectors, Alvarado also established Pamilya Pintura and Pintor Kulapol in his hometown. He was also a founding member of the Concerned Artists of Negros.
Alvarado has held exhibitions locally and internationally (Singapore, 1996 and 2004; Japan, 1997; and the US, 1998). In 1992, he represented the Philippines in the first Asia-Pacific Triennial of Contemporary Art in Australia. He has received numerous awards including the Thirteen Artist Award of the Cultural Center of the Philippines (CCP) in 1992 and the grand prize in Philip Morris Philippine Art Awards in 1997 and 1999.
Artist Talk complements the ongoing exhibition "Propaganda" which will run until May 31, 2015. The exhibit fleshes out the idea of myth-making and its capacity to inspire change or derail genuine national progress. It features key works from its collection and works by contemporary artists Alvarado, Don M. Salubayba, Santiago Bose, joey Cobcobo and Alvin Yapan.
---
---
Fee is PhP 135 per person, PhP 115 for students and members; which includes a tour of the exhibit.
The Lopez Museum and Library is located at the ground floor of Benpres Building, Exchange Road corner Meralco Avenue, Pasig City. For more information, call Tina Modrigo at 631-2417 or email [email protected]
(All images from Fuman Art.)
---
Celebrations for the National Arts Month
Be Proud of Filipinos' Creativity: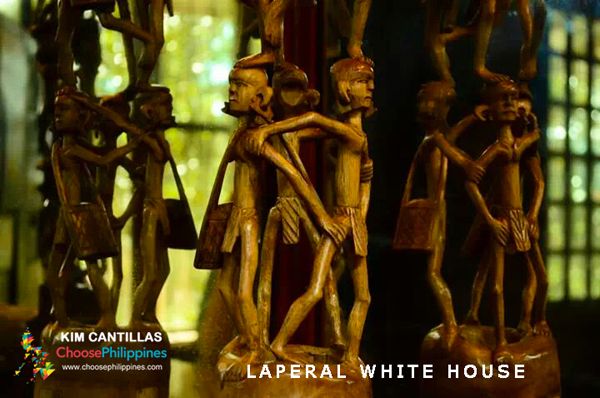 Be a Pinoy Wanderer!
Choose Philippines encourages writers, photographers, travelers, bloggers, videographers and everyone with a heart for the Philippines to share their discoveries and travel stories.
Share Your Journey
Other Stories by Choose Philippines