Events And Nightlife
5 Ways to Enjoy Baler on the Last Days of the Rain
Baler
In the Philippines, the most consistent waves perfect for surfing come from the north and these arrive after the year's long flat (no waves) period of May to September. Unfortunately, it also coincides with the tail end of the country's rainy season. This makes the forecast a litte bit inconclusive at times.
Fortunately, one of the country's surf breaks on the eastern seaboard—Baler, Aurora—is always worth the 7-hour trip from Metro Manila when the wave gods decide to give those glassy waves that are perfect for a long surf ride. It is, after all, the birthplace of Philippine surfing.
Here are five reasons why one should always be on the lookout for a glorious weekend in Baler:
1) It is the home of the Aragon-Quezon tandem.
The first President of the Philippine Commonwealth, Manuel L. Quezon, and his First Lady Aurora M. Aragon-Quezon, were both born and raised in Baler.
In fact, a replica of the house owned by her father Pedro Aragon now stands at the corner of San Luis & Rizal St. in the town proper. It is now maintained as a memorial shrine where guests can visit and know more about the formative years of Doña Aurora.
2) It is host to spectacular geographic formations.
Off the coast of Barangay Zabali, south of Sabang Beach, is an interesting terrain and rock formation called the Aniao Islets. Formed by powerful waves coming in from the east, two towering islets are the main features of the spot. The twin rocks can be accessed by foot during the low tide since it is connected to the mainland through a sandbar. The rest of the area, which is the kilometer-long beach of Digisit Bay, is good for diving and snorkeling during calmer seasons.
Created in memory of one of the early mechanics in Baler, Baler Surfer Grill is now a laid back grilling station fronting the beach offering diners the very relaxed ambiance that is truly Baler. Surrounding the Beetle—the car grill itself--is a couple of nipa huts, a row of coconut trees, surf board decors, and a few wooden benches and tables.
Another Beetle, the "Bumble Grill," is a fully-functional vehicle-cum-griller which you can drive around town!
4) It has a little piece of heaven.
Tucked in the backyard of an Aurora-born family is the seemingly nondescript Dialyn's Bakeshop. Enticing locals and tourists with fresh bread and mouthwatering cakes in the last three years, the local bakeshop sells goods at a very affordable price range, with treats starting at PhP 10. If you're looking for the town's best pandesal, only at PhP 3 each, then you should arrive at daybreak as stocks run out early.
5) It hosts an annual beginner-friendly surfing competition.
The 7th Baler Beginner's Surf Competition is set to happen on October 17-18, 2015 November 7-8, 2015 at Sabang Beach, Baler, Aurora.
Categories include: Tandem (first time to surf and join a competition, with surf instructor's assistance), Singles (can surf without help from instructor), and Singles Advanced.
To register, log on to www.tinyurl.com/7thBeginnersSurfCup.
Young or old, surfer or not, beach-lover or not—you will always have a place in Baler!
---
Where on Earth is Baler?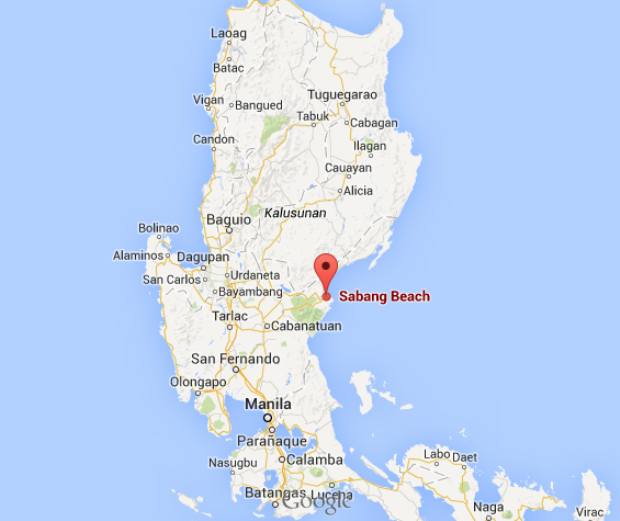 How to Get There
Baler, Aurora is a 5 to 7-hour bus ride from Manila, with the travel time depending on which bus you'll take from Cubao, Quezon City.
Option 1: Joybus Deluxe Bus (Genesis) - has no stops, 5 hours
Option 2: Regular Genesis A/C Bus - 7 hours
Option 3: Genesis or ES Transport bus to Cabanatuan City then transfer to Aurora Bus Line at the Cabanatuan terminal.
Be a Pinoy Wanderer!
Choose Philippines encourages writers, photographers, travelers, bloggers, videographers and everyone with a heart for the Philippines to share their discoveries and travel stories.
Share Your Journey
Other Stories by Choose Philippines