Festivals
World Gives Spotlight to a Philippine Festival
Leyte,
It was another proud moment for the Filipinos at the recently held World Culture Festival (WCF) in New Delhi, India last March 11-13. More than 3.5 million people gathered to witness participants from different counrties, inlcuding the Philippines, showcase their cultural traditions through music, dance, and arts.
WCF was organized by a non-profit group known as The Art of Living Foundation for its 35 years of service to humanity. The festival aims to celeberate unity in diversity of culture and challenges countries in taking pride of their culture through different dance performances.
The Buyogan Festival of Abuyog, Leyte represented the Philippines in WCF. The Buyogan Festival is dedicated to celebrating bees or "buyog" where the town's name was derived from.
The invitation letter was personally handed by the International Association for Human Values (IAHA) Project Leader Siaw San Liew to the the local government of Abuyog, Leyte.
The province of Leyte wanted to partake in the celebration to raise awareness on the effect of climate change, most especially in Leyte after it was harldy hit the Super Typhoon Yolanda in 2013.
Performers wore vibrant costumes which were patterned to the different kind of bees. They danced to the lively beat of Buyogan tune and imitating the movements of the bees.
The festival was described in the WCF FB page as:
The bee is a metaphor for resilience, compassion, enthusiasm, industriousness, co-operation and congeniality. Just like the bees, the resilient people of Abuyog continue to preserve and promise to work and live with merriment. 106 dancers bring to you the centerpiece of the bee parade – comprising brightly colored dancers performing a choreographed bee dance.
Watch the spectacular performance of Buyogan Festival: The Art Of Living Global
---
How to Get There
From Manila, you can easily fly to "The Gateway to Eastern Visayas," Tacloban, as all major airlines service the city. (Estimated cost: Php 2,700++, round trip, 1 hour and 15 minutes).
By ferry, it will take approximately 36 hours. And it will take almost a day if by bus.
---
More of Leyte Province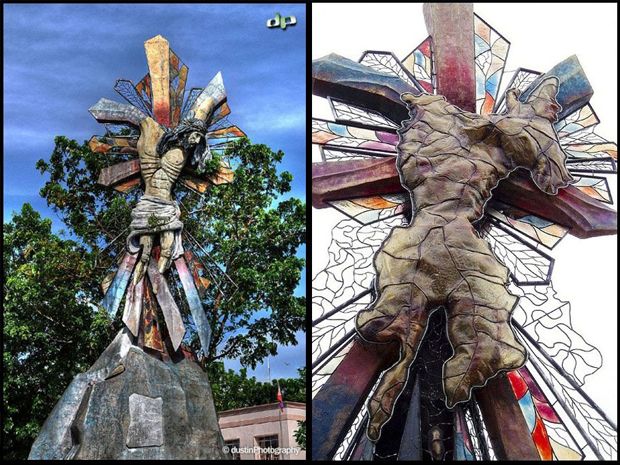 Be a Pinoy Wanderer!
Choose Philippines encourages writers, photographers, travelers, bloggers, videographers and everyone with a heart for the Philippines to share their discoveries and travel stories.
Share Your Journey
Other Stories by Belle Piccio