Heritage Sites
3 Must-Visit Artistic Churches in Negros Occidental
, Negros Occidental
These are alternative spaces of prayer, where faith is enhanced with creative architectural designs and artistic works by foreign and local artists.
1) St. Joseph the Worker Church (VICMICO, Victorias City)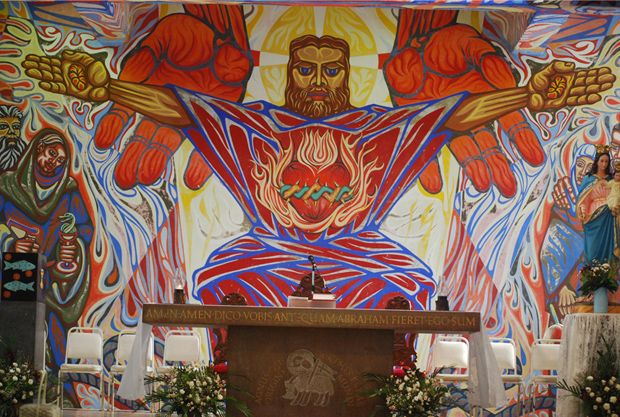 Completed in 1950, the chapel was a forerunner of liturgical reform prior to Vatican II. The chapel incorporates modern design, both in the structure and the liturgical symbols.
Filipino, Mexican, American, and Spanish ethnic symbols can be seen in the mural, sculptures, and mosaic of the church as vehicles for worship. The church is administered by Salesian fathers & brothers.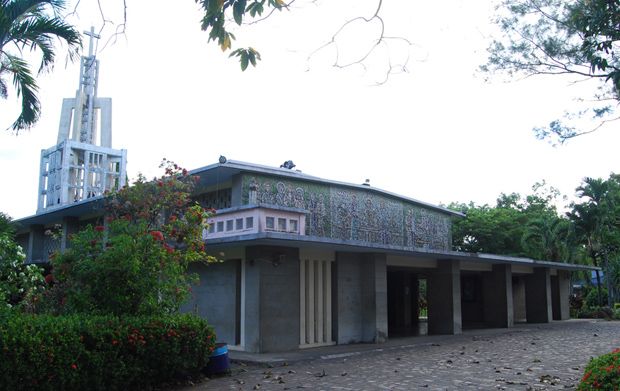 Creative team: Antonin Raymund, architect; Ade de Bethune, liturgical artist; Alfonso Ossorio, painter & muralist; Arcadio Anore, engraver and Benjamin Valenciano, sculptor.
2) Chapel of the Cartwheels (Hacienda Rosalia, Manapla)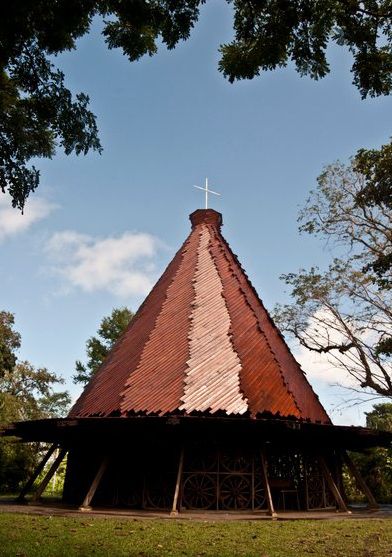 Built in 1967, the chapel enabled the landowner's family and sugarcane field workers to forge a spiritual bond as a community of faith.
It maximized the discarded folk tools used in farming and house implements, such as cartwheels, grain crushers, stone slabs, discarded wood, and so on.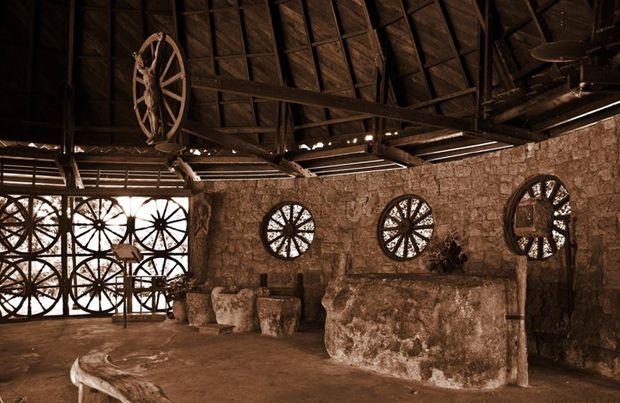 The chapel was designed and is managed by Msgr. Guillermo Gaston.
3) Earth Chapel (UNO-R Campus, Bacolod City)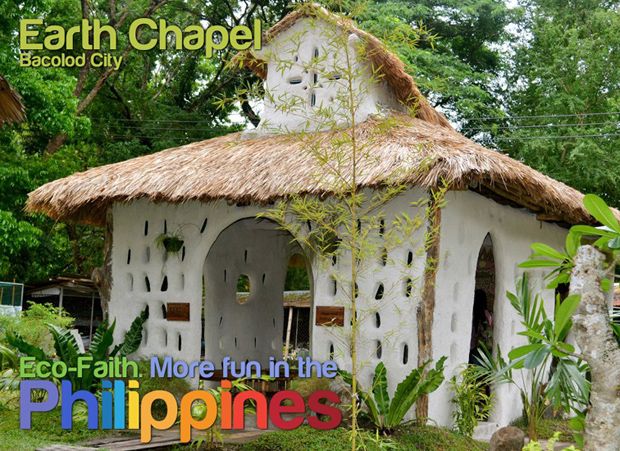 Inaugurated in 2012, the chapel is envisioned to be the center of "ecological reflection" for the academic community, located in the green campus of the University of Negros Occidental - Recoletos (UNO-R).
The chapel incorporates the use of indigenous materials (cogon grass for roofing; bamboo as pillars, furniture and framing; mud mixed with rice straw for walls) as building materials.
It also maximizes solar power as its energy source. The chapel is a model "community chapel" for farming communities.
Creative team: Marisol Alquizar, mudhouse artist; Nunelucio Alvarado, visual artist and Br. Tagoy Jakosalem, OAR, liturgical and mosaic artist.
Text & photos by Jaazeal Jakosalem, OAR.
Be a Pinoy Wanderer!
Choose Philippines encourages writers, photographers, travelers, bloggers, videographers and everyone with a heart for the Philippines to share their discoveries and travel stories.
Share Your Journey
Other Stories by Tagoy Jakosalem