Heritage Sites
The Invincible Church of Samal, Bataan
Bataan
---
Bataan is known more for its role in World War II, but it also boasts of notable Spanish colonial influences, such as its centuries-old churches. One of the most notable of these is found in the town of Samal, on the coast of Manila Bay.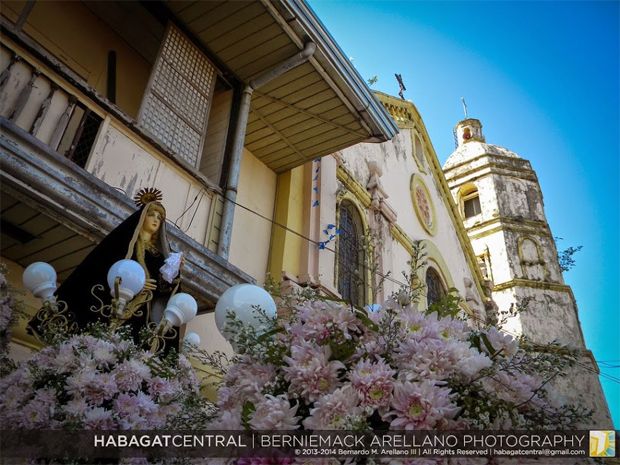 During the traditional visita iglesia with our family the previous Good Friday, we had visited this quaint church almost tucked away from the town's main road.
With its unassuming and seemingly bashful post in the middle of the municipality, the church, also known as the Iglesia de Santa Catalina de Sienna, has an interesting story that rivals that of the phoenix.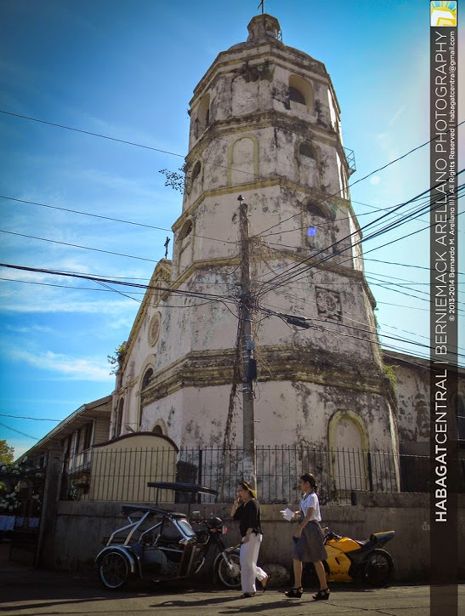 The belfry of Samal Church.
The parish of Samal, Bataan was entrusted to the hands of the Dominican friars in the late 16th century, in which the first church was built. However, when the Dutch invaded in the 17th century, the old church was destroyed. It was then rebuilt again under the Dominican friars' tutelage -- before being burned down in 1836.
It was under Fray Miguel Portell when the convent was built, along with the rebuilding of the stone church once again. And as if the previous fires weren't enough, the Filipino Katipunero revolutionaries burned it down in 1898.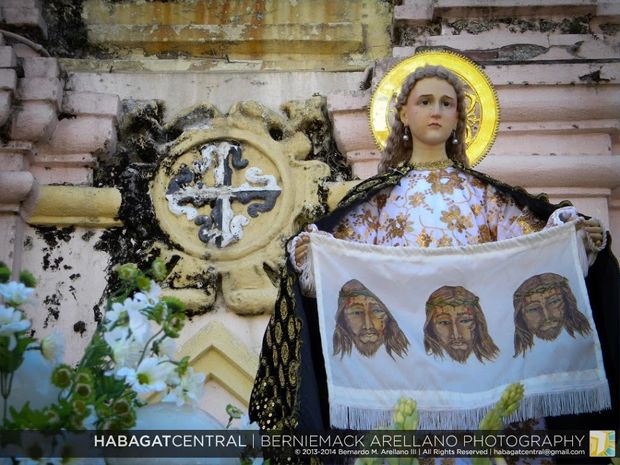 Dolorosa and the Dominican seal of the church.
No matter how many times it was burned and brought down over the centuries, it was finally rebuilt in 1905 under the administration of Father Justo Quesada.
It was already three in the afternoon when we reached Samal Church. It took us some time to locate the church as it was partially hidden from the main road.
By the time we got there, we were amazed by how this church seemingly retains its old-world charm. Although the convent seems to have some trappings of modern-day renovation, it still maintains its overall "bahay na bato" motif.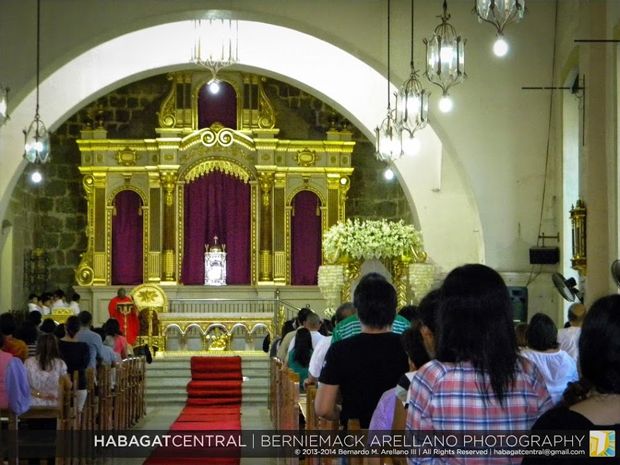 Inside Samal Church.
Most of Bataan's churches have already been heavily renovated or are retokada a'la artista.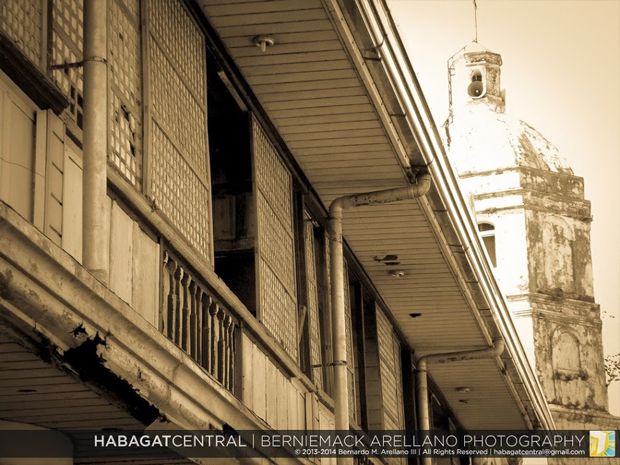 The church convent of Samal.
The townsfolk was preparing for the afternoon procession that Good Friday, as they were finishing up the Siete Palabras Mass.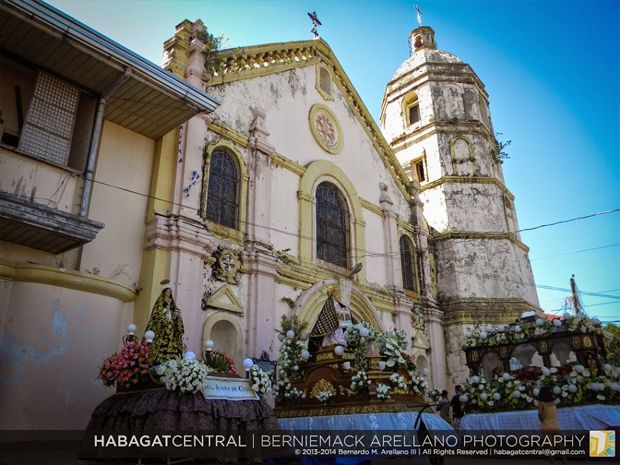 The images are being readied for the Good Friday procession in Samal.
The interesting story and the well-preserved church and convent make Samal worth visiting when you're on a cultural trip or on your traditional visita iglesia.
---
READ more HabagatCentral articles on Choose Philippines.
(These travel essay and photos were previously published on www.habagatcentral.com. For more features about Philippine travel destinations, food, delicacies, festivals and products, as well as hotels, resorts and restaurants, LIKE HabagatCentral.com.)
---
ALSO: Bataan boasts of one of the 7 Places That Make You Proud to Be Filipino:
Be a Pinoy Wanderer!
Choose Philippines encourages writers, photographers, travelers, bloggers, videographers and everyone with a heart for the Philippines to share their discoveries and travel stories.
Share Your Journey
Other Stories by Berniemack Arelláno