Heritage Sites
Good Vibes, Bright Lights: 5 Amazing Christmas Displays in the Philippines
Leyte, Albay, , Misamis Occidental
Photo credit: Gov. Joey Sarte Salceda & Victor Angelo Roco
Photo credit: Gov. Joey Sarte Salceda
Photo credit: Melanie Grace Heng
Photo credit: Erick Mann Baldo
Photo credit: Erick Mann Baldo
---
Christmas in the Philippines is a multi-sensory festival. We have the unique aroma of the bibingka and puto bumbong that make our mouths water right after Simbang Gabi. We have fireworks displays coming in from every direction and happening almost every week as soon as the "-ber" months start.
And, most of all, we have the festival of lights from different regions making our Christmas nights a whole lot brighter.
Let's take a quick tour of the country's Xmas lights:
1) Belenismo (Tarlac)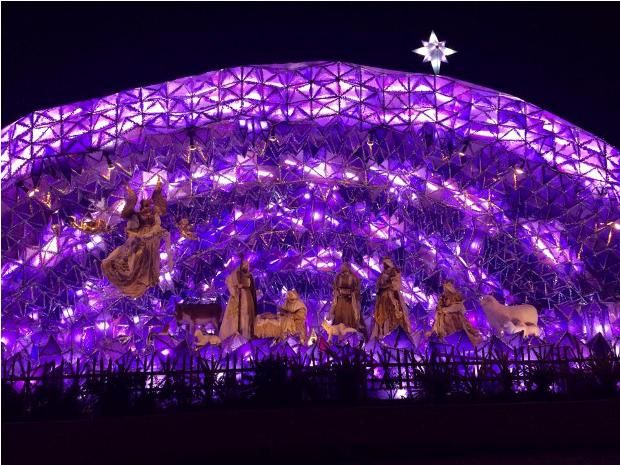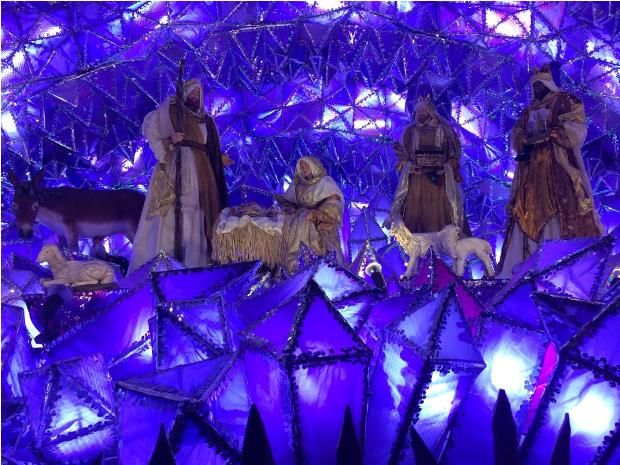 The Belen Capital of the Philippines has just launched its yearly exhibition of the nativity scenes -- life-size belens, at that!
Promoting Tarlac's cottage industry, it showcases the craftsmanship of the various towns through the use of recycled materials in putting up the iconic Christmas display.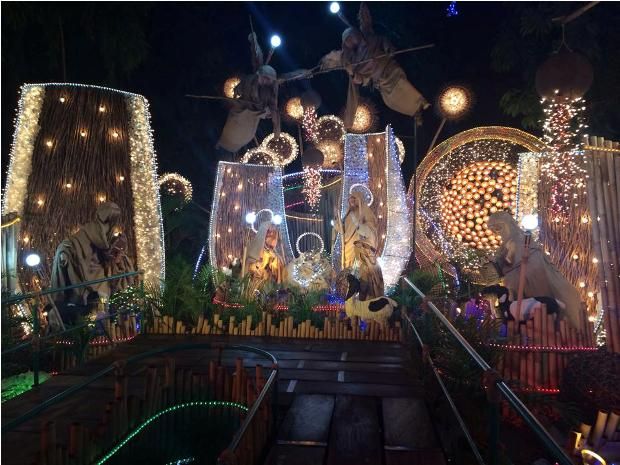 Photos and story by Melanie Grace Heng, ABS-CBN Dagupan
---
VIEW: More on Tarlac's Belenismo on ABS-CBN.com
---
2) Ayala Triangle Gardens Lights and Sound Show (Makati, Metro Manila)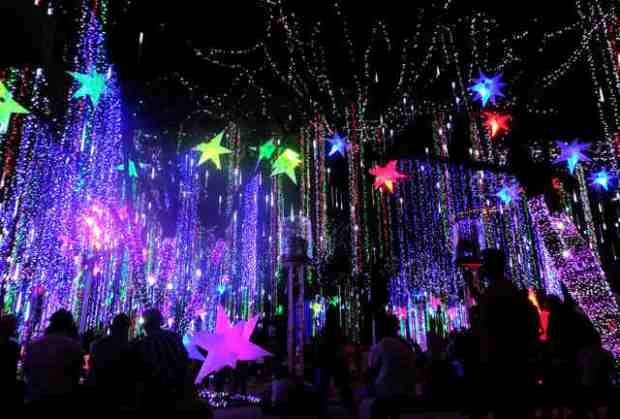 Photo credit: rebarcena, via shadowness.com *
More than 1 million LED lights can now be found along Ayala Avenue at the Makati Central Business District, much to the delight of the employees walking to and fro its high-rise buildings. To add to its grandeur, the annual Lights and Sounds Show will kick off on November 12 and continue until New Year, every 6 pm to 10 pm.
You have a week to get a date for one of the most romantic Christmas displays!
---
Still stuck in Metro Manila's traffic? Check it out virtually here:
Story by Rod Macenas, ABS-CBN News | Posted on Bandila, Nov. 3, 2014
---
3) Christmas Village (Malinao, Albay)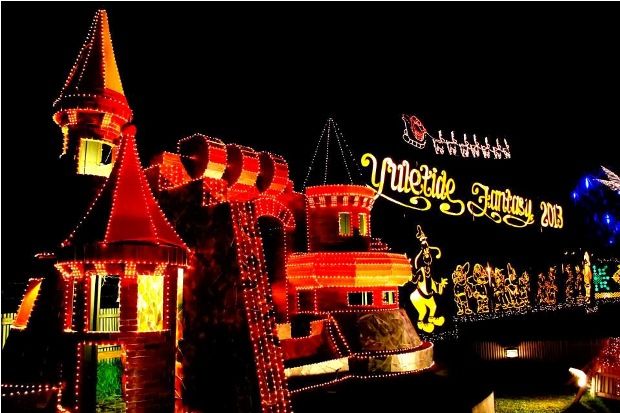 Photo credit: Gov. Joey Sarte Salceda *, via albaydailyphoto.blogspot.com *
One can experience Christmas around the world by just flying or riding the bus (or hitching a ride on Santa's sleigh) to Albay.
Made possible by the efforts of private citizen Dr. Floro Lliangko, Filipinos can enjoy the lighted replicas of the Eiffel Tower of Paris, Taj Mahal of India, Statue of Liberty of New York, and many more until the Feast of the Three Kings in January 2015.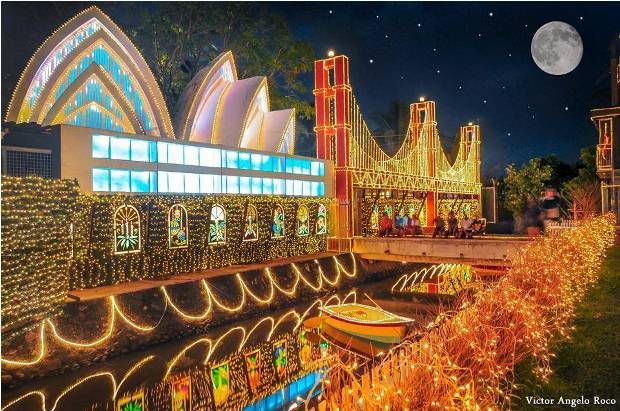 Victor Angelo Roco, via Gov. Joey Sarte Salceda's Facebook *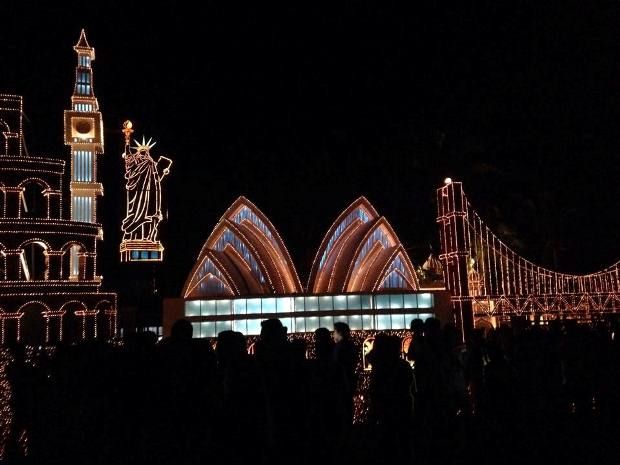 Photo credit: Erick Mann Baldo, ABS-CBN Legazpi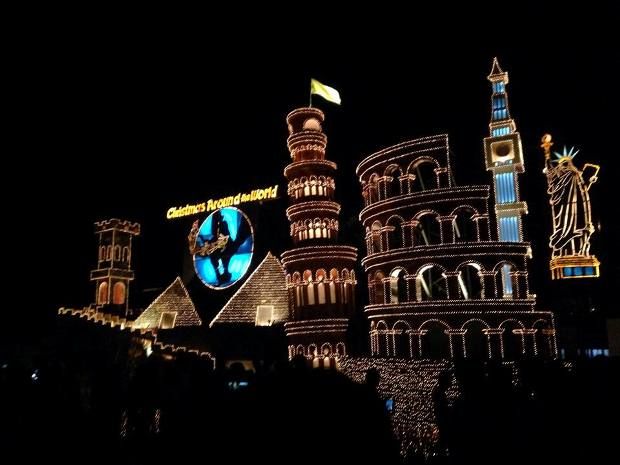 Photo credit: Erick Mann Baldo, ABS-CBN Legazpi
---
VIEW: More on the larger-than-life displays here:
Story by Rod Macenas, ABS-CBN News | Posted on Bandila, Nov. 5, 2014
---
4) Christmas Symbols Festival (Tangub City, Misamis Occidental)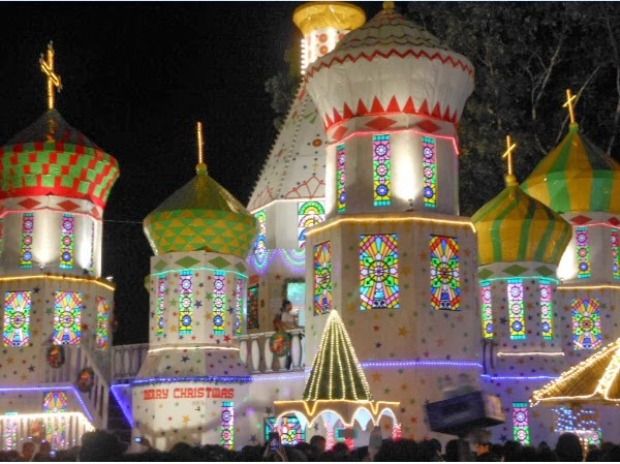 Photo credit: vetlongwalks.blogspot.com *
For the whole month of December, Tangubanons celebrate the festive Yuletide spirit through a display of giant parols (lanterns), arches, and booths erected at the town plaza and major roads.
The annual event started in 1992 when the first Christmas tree at the city center was lighted. By 2000, Tangub was recognized by the Department of Tourism as the "Christmas Symbols Capital of the Philippines."
The lighted spectacle is made even brighter every Christmas Eve as the sky is adorned by pyrotechnics.
---
VIEW: Last year's feature on Tangub City's Christmas attraction:
Story by Dynah Diestro, ABS-CBN Cagayan De Oro | Posted on ChooseTV, Dec. 4, 2013
---
5) Christmas 2013 in Tacloban City (Leyte)
Amid all the twinkling Christmas lights all over the Philippines, there was only one bright star that mattered.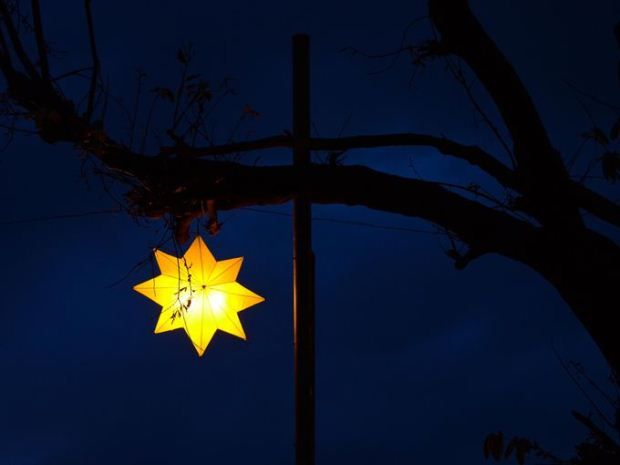 Photo credit: Dondi Tawatao, Getty Images, via kare11.com *
Everyone remembers that fateful day, November 8, 2013, when supertyphoon Yolanda slaughtered our provinces. One of the most tragedy-stricken places was (and still is) Tacloban.
A month after, there was minimal source of electricity and light, save for the more-than-50-meter Christmas tree serving as a beacon of hope. Made of used water bottles and iron pipes--debris of the calamity--the tree stood at the Tacloban City Hall on Kanhura Hill. It was carefully crafted by the personnel of the Bureau of Jail Management and Penology (BJMP).
Other smaller Christmas trees were made in the families' individual homes, or what's left of it. Because in the Philippines, we have learned to make do with what we have--scraps of metal, pieces of wood--and give ourselves a little bit of optimism, no matter what.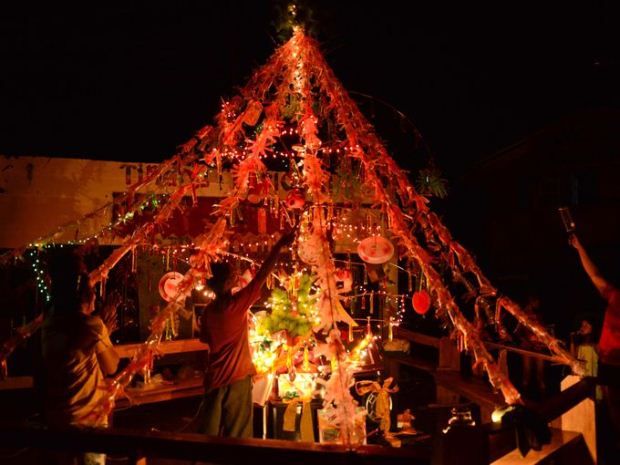 Photo credit: Dondi Tawatao, Getty Images, via kare11.com *
What other Pinoy Christmas villages have given you hope and happiness through the years?
Be a Pinoy Wanderer!
Choose Philippines encourages writers, photographers, travelers, bloggers, videographers and everyone with a heart for the Philippines to share their discoveries and travel stories.
Share Your Journey
Other Stories by Choose Philippines