Heritage Sites
61 Feet High & a Thousand Stars You Need to See in Person
Davao City
This Is It! The 61-foot Tagum Christmas Tree is Lit!
Photos by Tomas Jose S. Iñigo.
---
It takes 373 meters of rope lights, 645 sets of clear rice bulbs, 19 sets of snow flakes, 20 sets of leaves decoration, 12 sets of flexi birds decoration, another 8 sets of flexi decoration for the eagle, 81 sets of small stars, 37 pieces of magnetic contactors, 15 pieces of relays, 2 units of electronic timers, 4 units of sequential lights and 100 pieces of raindrops to make the 61-foot-high Christmas Tree of Tagum City.
(Not to mention the manual labor and conceptualization of how the final tree would look with all its symbolisms!)
First, the giant tree represents the creative, resourceful, and unified Tagumenyos.
Second, its height represents the progress, development, and achievements of Tagum City, with its most recent Galing Pook Award for its night market.
Third, its sturdy base represents the resilience of Tagumenyos in times of calamities and challenges.
The eagle spreading its wings embodies the 10-point agenda of the current city administration.
And the star on top of everything is the Almighty Creator who continues to be a guiding light for all Tagumenyos.
This Christmas Tree not only ushers in the joyous holiday season, but embodies all of Tagum and the Tagumenyos.
This Xmas display can be seen at the Tagum City Freedom Park. You can't miss it, as all lights lead to it. Go and take selfies or groufies, for this is one tree that sure brings in the feel-good air of Christmas.
How to Get There
Tagum City is an hour away from Davao City by road trip.
PAL and Cebu Pacific has daily flights from Manila and Cebu to Davao City.
VIEW: Explore the region with the Choose Philippines Davao Map:
Fill Your Your Christmas With Good Vibes!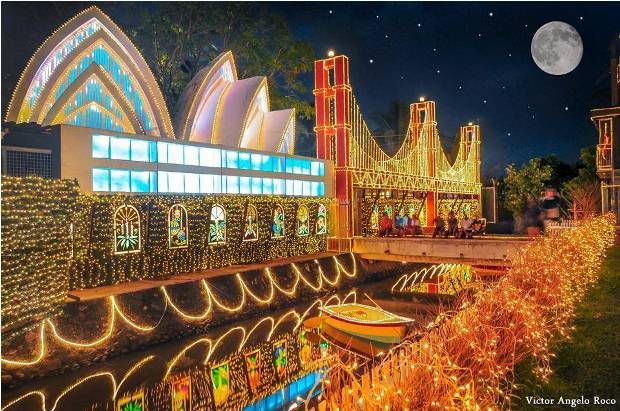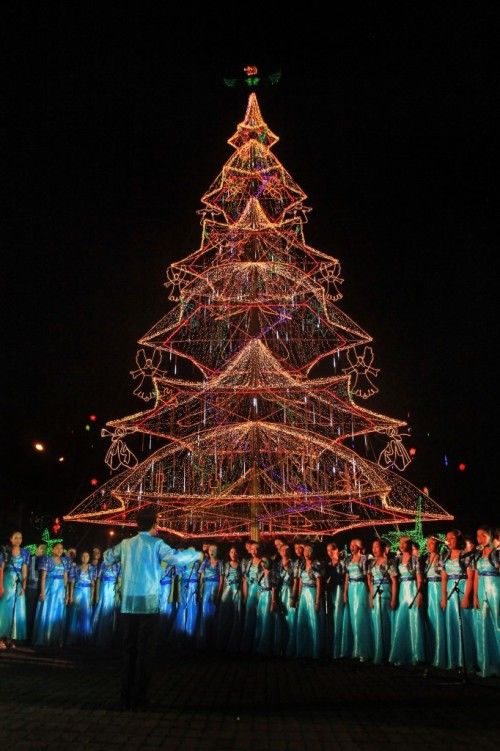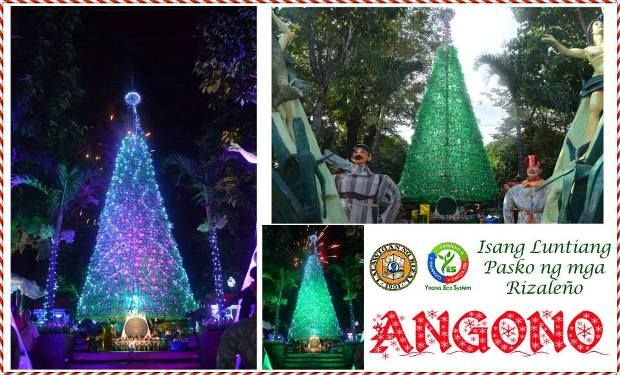 Be a Pinoy Wanderer!
Choose Philippines encourages writers, photographers, travelers, bloggers, videographers and everyone with a heart for the Philippines to share their discoveries and travel stories.
Share Your Journey
Other Stories by Ida Damo