Heritage Sites
Manila's Historic City Receives Heritage Award 2015 from Spain
Metro Manila
The Spanish Group of World Heritage Cities announced last July 23, 2015 that this year's Premio Patrimonio (Heritage Award) is conferred to the Intramuros Administration (IA) in its effort in protecting the Spanish colonial architecture in the Philippine capital. Awarding ceremonies will be held in October in Avila, Spain.
An attached agency of the Department of Tourism, IA is in charge of the the restoration, development, and promotion of Intramuros.. It was created by virtue of Presidential Decree 1616 signed by President Marcos on April 10, 1979, amended by PD 1748 on December 10, 1980. Intramuros, the Walled City, is the original seat of the government during the Spanish Occupation. Now, it is a popular destination for its historic parks, old churches, and cobblestone pavements.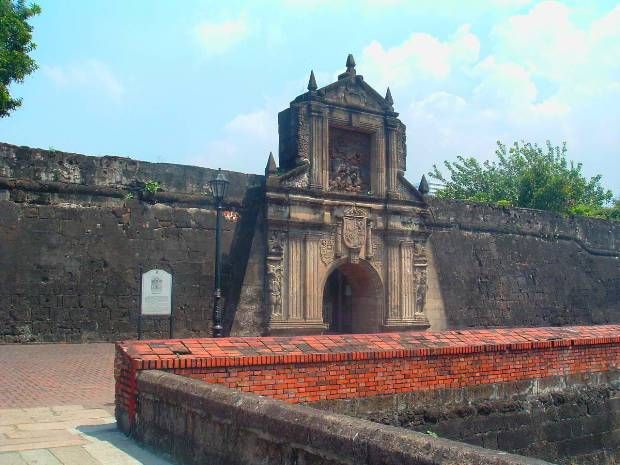 The Heritage Award is a public recognition of work done in the field of conservation, restoration, promotion, and dissemination of Spanish historical and cultural heritage. Among the previous winners were the Historic Heritage in the Region of Castilla y León, the City of Morella, Santa María la Real Historical Heritage Foundation, The Barrie Foundation, and The Ages of Man Foundation
Comprising of 15 member cities, the Spanish Group of World Heritage Cities was established in 1993 "with the objective of taking joint action to defend these cities' historic and cultural heritage, and to maintain and promote certain ways of life that such historic city centres require, undertaking common projects and proposals, establishing policies for exchanging experiences, handling common problems." It is formed by Alcala de Henares, Ávila, Baeza, Cáceres, Córdoba, Cuenca, Ibiza, Merida, Salamanca, San Cristobal de La Laguna, Santiago de Compostela, Segovia, Tarragona, Toledo, and Ubeda.
Congratulations, Intramuros Administration! Continue choosing the Philippines!
---
Be a Pinoy Wanderer!
Choose Philippines encourages writers, photographers, travelers, bloggers, videographers and everyone with a heart for the Philippines to share their discoveries and travel stories.
Share Your Journey
Other Stories by Choose Philippines