Heritage Sites
Las Casas Filipinas De Acuzar: The Restoration of One of the Country's Most Beautiful Houses
Bataan
Since 2003, José "Gerry" Acuzar, owner of New San Jose Builders, has been slowly buying out houses in the Philippines' old towns, taking them apart, and reassembling them, literally brick by brick, in his large and expansive lot in Bagac, Bataan. The houses were chosen based on their historical, cultural and architectural value, with a majority of them being Spanish-era houses and bahay na bato, built with stone foundations and wooden floors. Las Casas has been quietly transplanting houses from Tondo, Binondo, Quiapo, Quezon City, Bulacan, Pampanga, La Union, Ilocos Norte and Sur, and even Cagayan.
READ: Travel Back in Time to the Best of Spanish Heritage Houses: Las Casas Filipinas
In 2010, Las Casas decided to create a resort out of their collection of houses and open it to the public. For a fee, visitors can experience the feeling of living in a Spanish-era settlement (without all the Castillan abuses, and with all the modern amenities one could ask for).
WATCH: Frozen in Time: Cebu's Oldest Ancestral House That Weathered the Storms
In terms of the quality of the houses' "restoration," one user by the username of Trnofid Bfinsree had posted a picture of it on Facebook:
Though information regarding the original house and its location are scarce, one can easily see that the "after" photo is more akin to how the house looked like when it was well-maintained a long time ago.
WATCH: Before Big Malls Open in Cebu, This Oldest Street in PH Got Everything You Need
In spite of the controversy surrounding the houses bought by Las Casas, many feel that relocating and "restoring" these historical mansions in Bagac, Bataan is better than simply allowing squatters to deface and destroy this piece of Philippine history. It makes sense, since it seems that the government nowadays is more keen on making profit off of abandoned historical houses by selling them off to condominium owners rather than lose money restoring and rehabilitating them to preserve our collective history.
READ: Escolta's El Hogar: A Testament of Heritage and Love
Have you seen these beautiful and historical recreations for yourself? Do you think it's ethical for them to continue transplanting houses to Bataan? Come share your stories with us over at www.facebook.com/ChoosePhilippinesOfficial!
---
Read Related Stories:
WATCH: Aerial Shot of Recto That Will Make You Fall in Love Again with Manila's Forgotten Glory
Powdery Sandbar Once Wiped Out By Yolanda is Voted as "Amazing" in PH
New and Improved Roxas Boulevard: Restoring the Glory of Manila
WATCH: What Happened to the Sculptured Walls of Angono?
Manila's Historic City Receives Heritage Award 2015 from Spain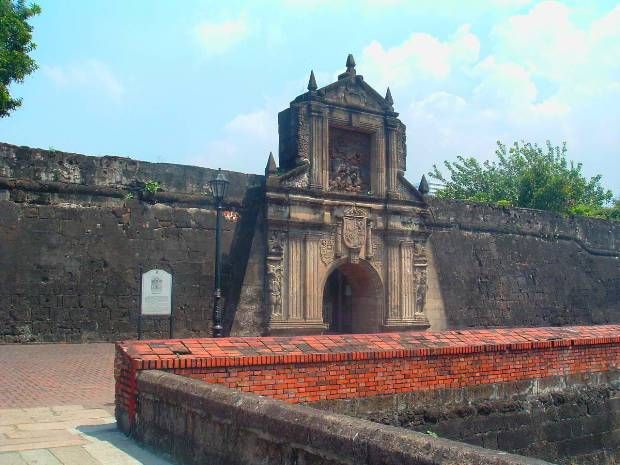 Bohol's Perfect-shaped Landmark Finally Restored After Devastating 2013 Quake
Be a Pinoy Wanderer!
Choose Philippines encourages writers, photographers, travelers, bloggers, videographers and everyone with a heart for the Philippines to share their discoveries and travel stories.
Share Your Journey
Other Stories by Choose Philippines