Heritage Sites
The Cultural Treasure Of Western Visayas: Rice Terraces Of Antique
, Antique,
Can you guess where this photo of Payao (Rice Terraces) was taken? Nope, it's not in Banaue, Ifugao but in Valderrama, Antique!
Plainly called the Antique Rice Terraces, the Visayan payao is the most accessible rice terraces in Panay Island, and is located at Brgy. Lublub, Valderrama, Antique. It is maintained by the Lublub-Bakiang Community-based Tourism Organization, who also handle any tourism-related concerns, as well as provide necessary information about the payao's history, elevation, and occupied land. You can contact the organization at (+63) 917-507-5409 to reach this cultural treasure of the province.
Read: The 'Payao' of Cordillera: Visiting the 2,000 Year-old Beauty
The 45-min motorbike and balsa ride (total of Php500 per person, round trip) from the town proper of Valderrama to Brgy. Lublub will be totally worth it upon seeing the Antique Rice Terraces.
This piece of Visayan ingenuity proves that Luzon isn't the only region capable of creating beautiful man-made structures. On the other hand, it proves that all Filipinos, whether they're from Luzon, Visayas, or Mindanao, are capable of creating practical and wonderful feats of engineering and architecture, when given the proper resources and tools.
For more information, contact the Antique Provincial Office at (036) 540-9765.
(Antique Rice Terraces photos by Ian Tan unless otherwise stated. Book your tours only with trusted tour groups. Contact www.katahum.com)
---
How to Get There
From Manila, you can fly to Iloilo (estimated cost of PhP3,000++, round trip, one hour). You can also opt for a bus trip (estimated cost of PhP875++ per head, air-conditioned bus and boat fare, 17 hours plus).
Antique is accessible from major cities of the country through Iloilo City, from where buses leave for San Jose, the province's capital town. Travel time is approximately two hours.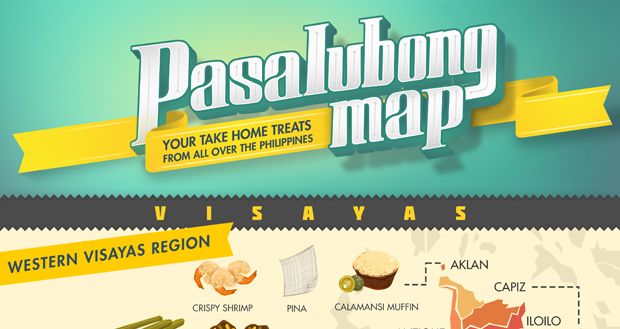 ---
More of Antique Province
Be a Pinoy Wanderer!
Choose Philippines encourages writers, photographers, travelers, bloggers, videographers and everyone with a heart for the Philippines to share their discoveries and travel stories.
Share Your Journey
Other Stories by Belle Piccio