Islands and Beaches
Getting Lost in Busuanga: A German's Search for a Virgin Beach
Palawan
---
Coron, Busuanga Island – All we had was a crinkled, hand-drawn paper map from the motorbike rental shop from which we got our bikes.
Our destination was the little fishermen's village of Marcilla, where we were supposed to find a beautiful and remote beach, hardly ever visited by tourists. A hidden secret, and very fittingly, the beach was marked with an X, just like on an antique treasure map.
But what appeared to be like an easy ten-minute drive along the coast turned into a never-ending odyssey. An odyssey which took me and my Belgian travelmate Dolf along winding, steep, and dusty tracks, and curve after curve farther away from the safe haven of Coron.
What we didn't know was that our crinkly little paper map wasn't scaled. It was a problem we should have thought of before, but only did when it was already too late...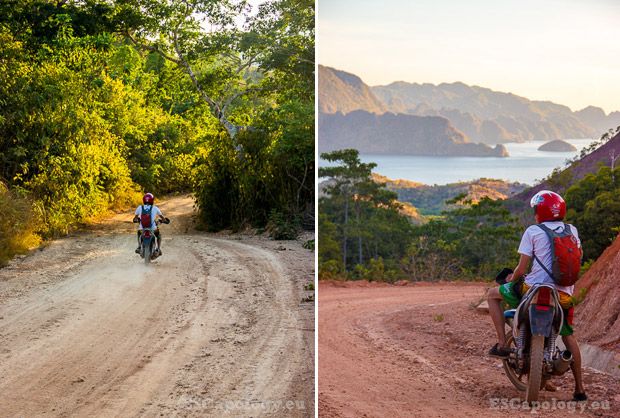 Enjoying the beauty of Busuanga
At first, however, we enjoyed the ride along the serpentine-like road which allowed for glimpses of the beautiful Busuanga countryside, its lush green hills, and the scenic panorama of Coron Bay.
The weather was in our favor and the views we had were amazing. After another bend, the whole bay suddenly opened up in front of us and allowed for a view of the dark blue sea and the many little islands in the bay. Busuanga is the second-largest island in the province of Palawan and probably the most famous for its prime tourist destination, Coron.
Nominated as one of the world's top 10 dive sites, Coron is famous for its more or less 10 World War II shipwrecks which the ambitious diver can explore. But in addition to diving and island-hopping, the island has many more treats to offer.
Sleepy villages, deserted stretches of coastline, crystal clear waters, and of course, the views of the bay from atop the hills are just some of the highlights. Our amazement and euphoria as we unraveled the island's beauty wouldn't last for long, though.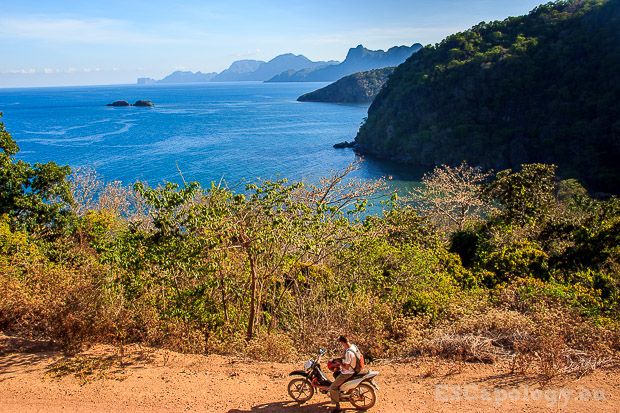 Lost in the middle of nowhere
After a while, doubts started to set in. It was getting late and late, the sun was low already, and according to our map, we should have already arrived at Barangay Marcilla. Were we lost after all?
The next part of the road actually took us away from the coast, it seemed, and on top of it all, we were running low on gas. With the scenario of getting stranded somewhere in Busuanga with no more people crossing our paths getting closer to reality, we seemed literally lost in the middle of nowhere.
"What do you think? Should we turn around? We might have missed a turn or something," Dolf wondered as stopped to consider our options. With no one around to ask, we had to decide whether to turn around or to take our chances.
But we had come this far, we just didn't want to give up, and so we decided to do the latter. "Let's just go," I said and off we went again, ploughing down the long and dusty road in front of us.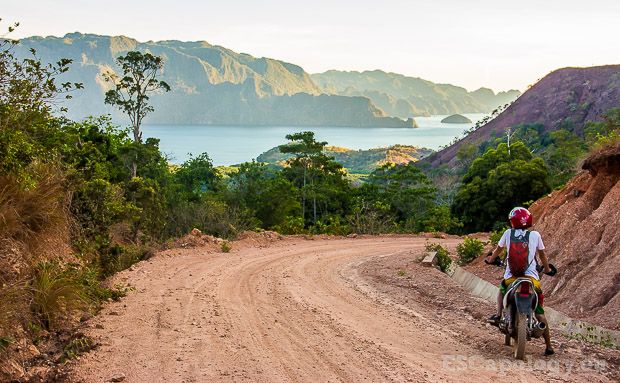 The end of an odyssey: friendly people and discovering a hidden gem
After some more driving with mixed feelings of doubt, uncertainty, and hope, we finally made it to Marcilla, a tiny village along the shore of Busuanga Island.
It seemed that the motorbike rental guy was right when he told us that hardly any tourists ever made it there. We were happily greeted by the locals and we could tell that they probably don't get to see foreigners much often.
They pointed us to a little shop which also sold gasoline. What a relief; we finally refueled and shook off those thoughts of getting stranded. Everyone around was very friendly and welcoming, and despite the fact that we didn't have much time left, we took our time to chat with the kids and the others around.
I wish we had more time in Marcilla. It was a quaint little town. A town that seemed forgotten by time, very relaxed and far away from the touristic hustle and bustle of Coron.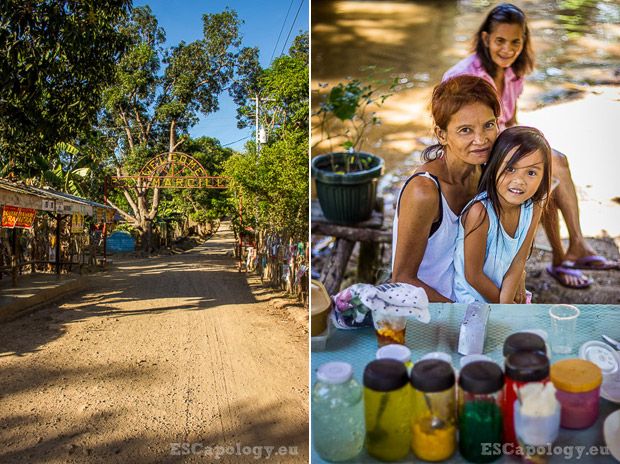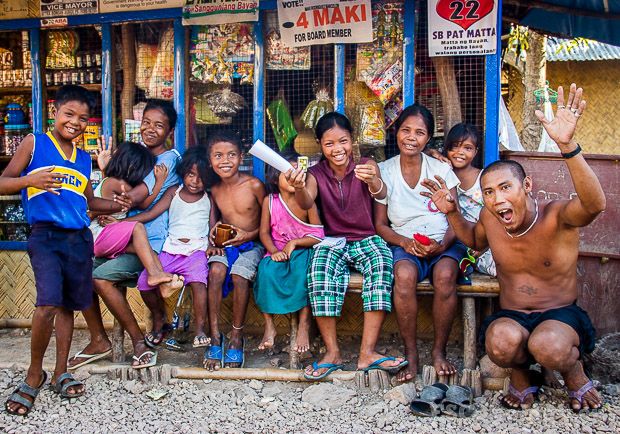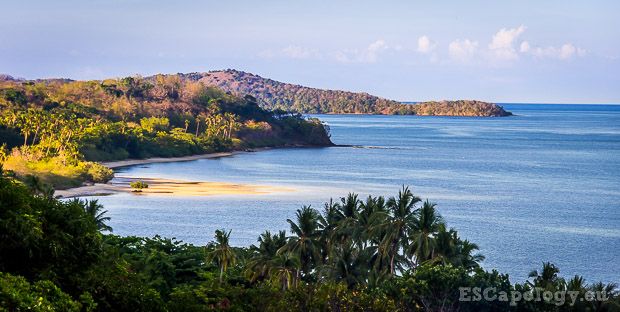 After a while, the locals pointed us to the nearby beach. Finally, we thought. As we finally set foot on this lost paradise, we knew we had done everything right.
The setting sun painting the scenery with its golden glow, small waves gently touching the bright yellow beach lined by lush green trees—this was our reward for enduring those moments of uncertainty and doubts. After that long trip of not knowing if we would ever make it, we really felt like we had discovered a hidden gem.
We took a dip in the warm and shallow waters, floating around and looking back at our day and at our unexpected odyssey. What a day! What an adventure! Only in the Philippines.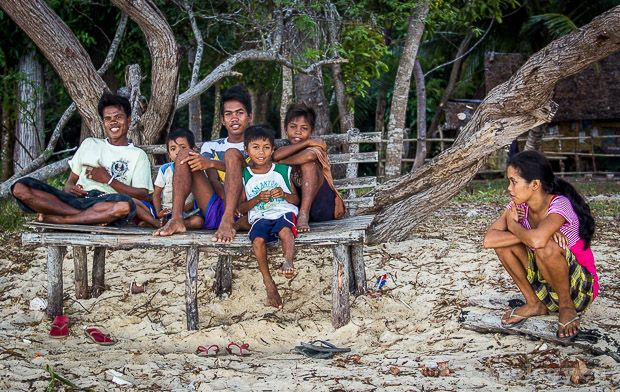 Last thoughts
At one point we sure were lost. We were confronted with the decision to either turn back or to roll the dice and keep going. In the end, we were rewarded by meeting the friendly people of Barangay Marcilla and discovering that beautiful hidden gem of a beach.
Most people don't like to get lost. It makes us feel vulnerable and helpless. It throws us out of our comfort zones immediately. It challenges ourselves, forces us to deal with new situations, and it makes us learn more about ourselves.
However, getting lost has become a rare phenomenon these days. Everything is so well organized, and information about even the remotest places is just a click away. But once in a while, getting lost can be an uniquely rewarding opportunity. In the end, isn't traveling also about adventure? Isn't it also about exploring new places, immersing in a totally new environment and getting away from the routine of our normal everyday lives?
I can say that getting lost is just another thing that is more fun in the Philippines.
Getting lost. It's more fun in the Philippines!
---
ALSO: Read Philipp's uplifting article on spending 3 great months in the Philippines.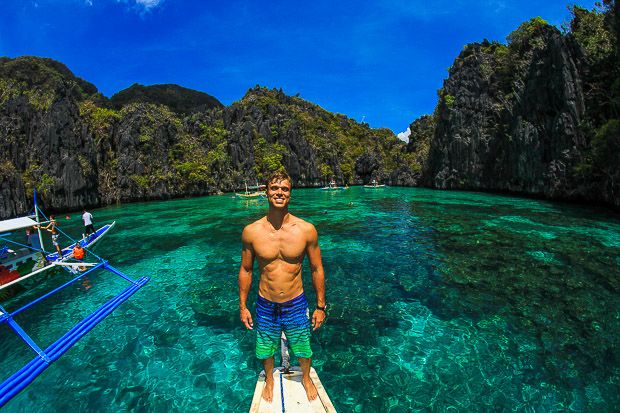 These travel essay & photos were previously published on ESCapology.eu. For more travel articles, tips, and photos from the Philippines and all over the world, LIKE http://www.facebook.com/escapologyblog and FOLLOW https://twitter.com/escapologyblog.
Be a Pinoy Wanderer!
Choose Philippines encourages writers, photographers, travelers, bloggers, videographers and everyone with a heart for the Philippines to share their discoveries and travel stories.
Share Your Journey
Other Stories by Philipp Dukatz