Islands and Beaches
Ancient Floating Forest Saves 700 People from the Most Violent Storm
, Negros Occidental
---
Almost a year ago, on 8 November 2013, Supertyphoon Yolanda (Haiyan) hit the Philippines.
A small isle somewhere in the Visayan Sea was hammered and pounded by its strong winds. It caused havoc at the small community where the islanders held on to their dear lives.
What helped them survived such an ordeal? Their flourishing mangrove forest.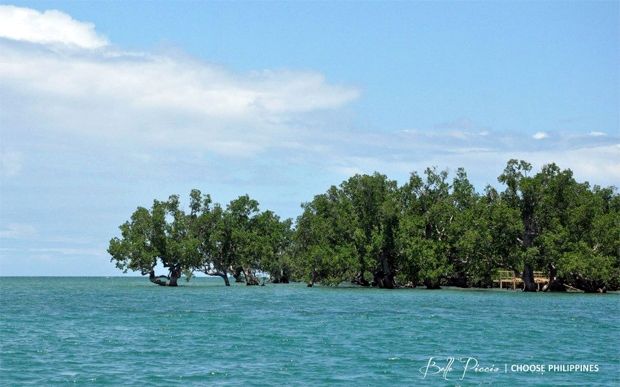 This photo was taken in March 2013 (a few months before Typhoon Yolanda).
Sagay in Negros Occidental is one of the many towns in the Visayas that were devastated by Yolanda. The city also has islets, namely, Matabas, Molocaboc, and Suyac.
It is Suyac which was saved by its floating forest.
Suyac Island: Quick Facts
Suyac Island is 3 kilometers away from mainland Sagay.

Part of the 32,000-hectare marine reserve area of Sagay.
VIEW: The Huge White Sandbar of Sagay's Marine Sanctuary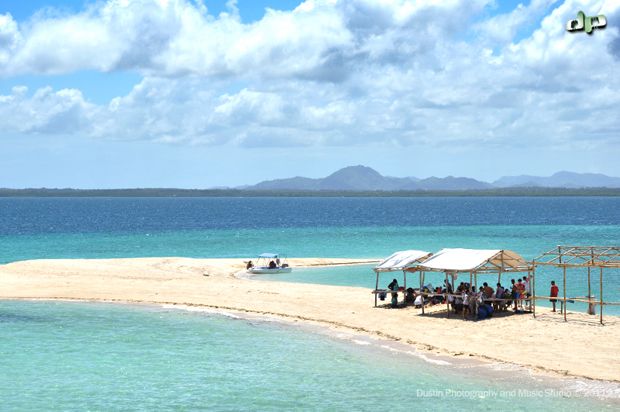 A 1.8-hectare island with a 4-hectare mangrove area.

Population: 782 as of 2013.
This photo was taken in March 2013 (a few months before Typhoon Yolanda).
This photo was taken in March 2013 (a few months before Typhoon Yolanda).
After the Storm
The supertyphoon only damaged houses but claimed no lives. And this was thanks to the mangroves.
The trees helped soften the blows of Yolanda. Mangroves are believed to be natural barriers against tsunamis and storm surges. It can help to protect those who live at coastal areas.
I was one of the volunteers who went to Suyac Island for our Sagip Kapamilya project. I personally saw what happened to the island.
As part of our relief operations, and to bring back the smiles of the community, especially the little ones…
We played with the children.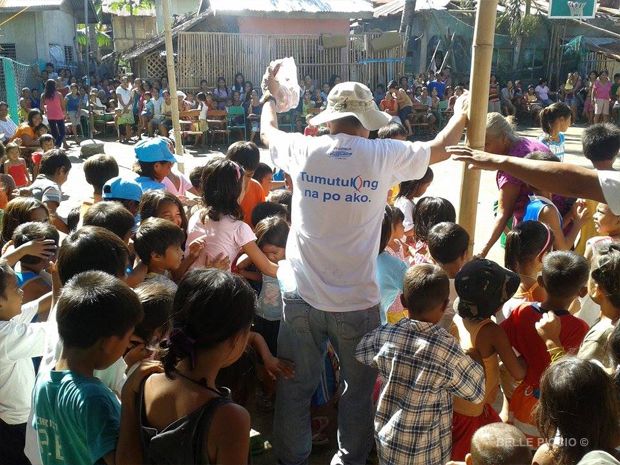 For the mothers and fathers, they were provided with clothes to choose for their family, aside from the relief packs containing rice, canned goods, biscuits, and water.
Basic medicine such as those for colds and fever were also given.
We also provided snacks (feeding program) to cap off the day, two big casseroles of hot noodles with malunggay for added vitamins.
The noodles were quickly scooped up in just a few minutes.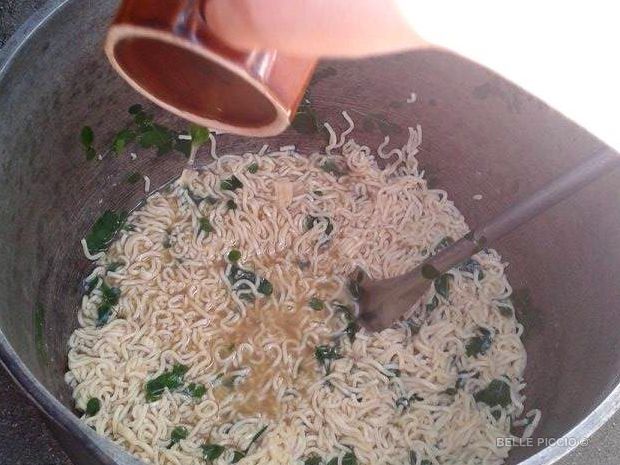 It was chaos, but fun.
After the activities, we checked on the island.
Some of the houses were totally damaged.
Some mangroves were uprooted.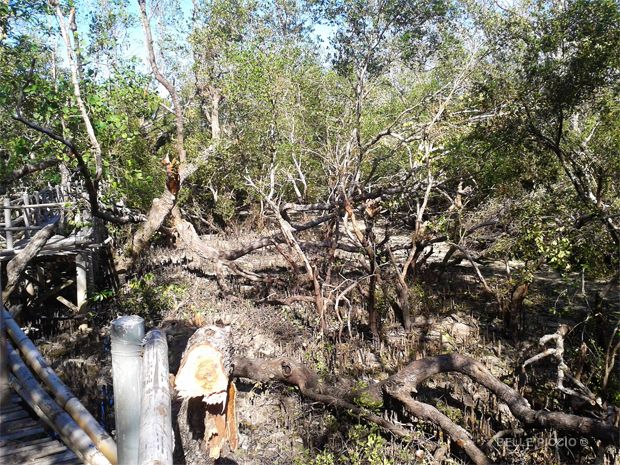 Most of the mangroves lost its leaves. It was the price they had to pay to protect their humans.
Let's help bring back Suyac Island to its former glory. Visit it, go on a voluntourism vacation, and get to know its people.
---
VIEW: Explore the nearby City of Smiles with the Choose Philippines Bacolod Map: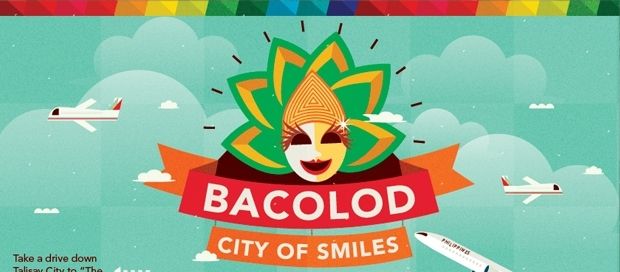 ---
Rates
You can rent a boat going to Suyac Island from the Old Sagay Tourist Info Center at the port.
Port Fee – Php10.00/each

Boat Rental – Php250.00 good for 10 pax (one-way) and Php500.00 for roundtrip (for 10 pax). If you exceed the number, it's Php15.00/each (one-way) for the additional

Cottage at Suyac Island – Php500.00
NOTE: Rates may be subject to change without prior notice.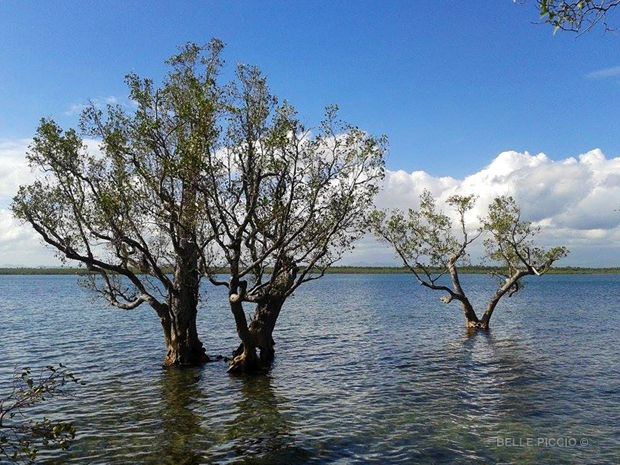 The money collected is used to help fund the association's coastal clean-up, which is being conducted twice a week. It's also used to fund other things needed for the island's eco-tourism project, such as the establishment of a mangrove nursery, advocacy activities, minor repairs of the boardwalk, and more.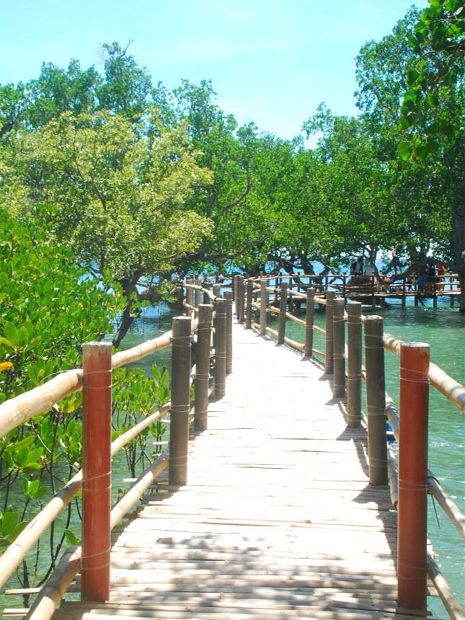 Part of the boardwalk; photo from I love Sagay FB page.
The footbridge/boardwalk is about 800 meters long.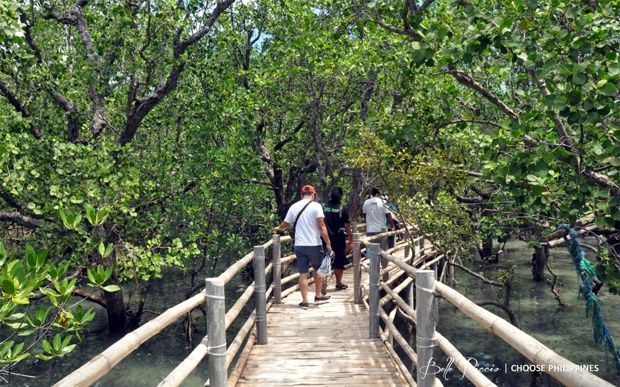 This photo was taken March 2013 (months before Typhoon Yolanda).
The Suyac Island Mangrove Eco-Park is where you'll find century-old mangroves. One is believed to be 300 years old.
This photo was taken March 2013 (months before Typhoon Yolanda).
For bookings, contact Sagay City Information and Tourism Office during office hours at (034) 488-0649, or the Sagay Marine Reserve Office at (034) 488-0101 local 117. You could send an email to [email protected] or [email protected]
---
How to Get to Sagay City
Sagay is at the northernmost tip of Negros Island. It's approximately 82 kilometers northeast of Bacolod City, the provincial capital of the province.
From Manila, you can fly to Bacolod (Php2500++, round trip, 45 minutes). From Bacolod-Silay Airport, you can take a shuttle (Php75-100 per head), or a cab and ask to be dropped off at the nearest bus station for Bacolod-Sagay.
You can also go to Bacolod via ferry (estimated cost of Php2700++ with meal, round trip, 20-22 hours) from Manila.
From the port you can hail a cab and ask to be dropped off at the north terminal bus station for Bacolod-Sagay. Going to Sagay City, buses and vans for hire regularly ply the northbound route of the Negros highway. Sagay is approximately a two-hour drive by private car from Bacolod city.
Related Stories:
VIEW: See what to bring home from Negros Occidental with the Pasalubong Map: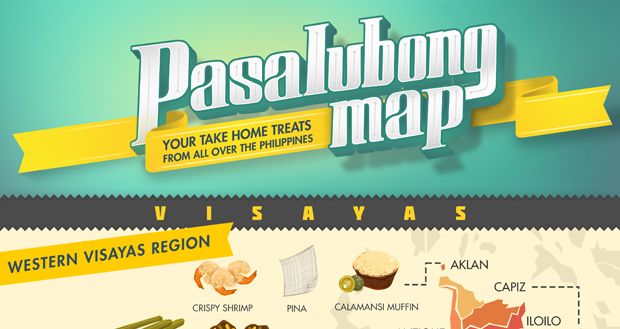 Be a Pinoy Wanderer!
Choose Philippines encourages writers, photographers, travelers, bloggers, videographers and everyone with a heart for the Philippines to share their discoveries and travel stories.
Share Your Journey
Other Stories by Belle Piccio