Islands and Beaches
11 White-Sand Beaches Near the Philippines' Biggest City
Davao City
Isla reta Beach Resort
Isla reta Beach Resort
Chemas by the Sea
Chemas by the Sea
Dayang Beach Resort
Dayang Beach Resort
Sonrisa de V Palm Hill and Beach Resort
Sonrisa de V Palm Hill and Beach Resort
Kaputian Beach Park
Kaputian Beach Park
Paradise Island Beach
Paradise Island Beach Resort
Pearl Farm Beach Resort
Pearl Farm Beach Resort
Secdea Beach Resort
Secdea Beach Resort
---
Searching for some of the must-visit beaches within easy access from Davao City? Then the Island Garden City of Samal should be on your bucket list.
Renowned as one of the budding tourist destinations of the country, Samal boasts of unique white sand beach resorts, clear pristine waters, and a laid-back atmosphere.
These 11 beaches are perfect for a great family bonding, on-the-fly barkada outing, or a quick getaway for your special someone.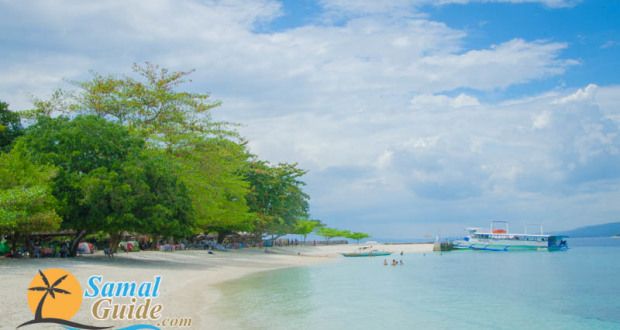 Nestled in Talicud Island, Isla Reta Beach Resort is one of the more famous destinations in the area.
Looking for a secluded and beautiful beach sanctuary near the big city? Isla Reta is surrounded by fine white sand, clear azure waters, and lush underwater wildlife. It's teeming with talisay trees which provide guests natural shade and fresh air.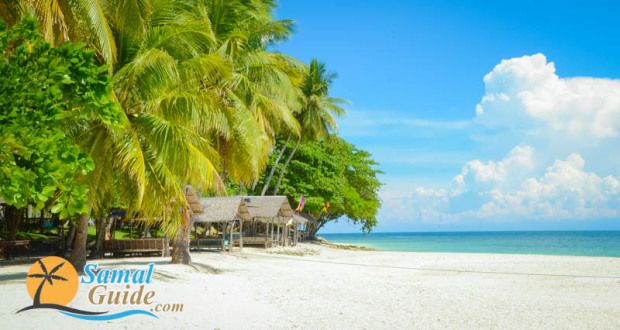 Babu Santa, also in Talicud Island, is perfect for adventure enthusiasts who are seeking to experience the beauty of nature in an isolated area.
Moreover, Babu Santa takes pride for its well-preserved setting, the lack of commercialism, and the unspoiled waters and scenic seascapes.
The Pearl Farm is deemed as a premier beach destination where guests can, without a doubt, experience the breathtaking gift of nature at its finest.
This exclusive resort is popular for its sophisticated, Modern-Filipino architectural design that can suit the lavish lifestyles of its guests. The Pearl Farm can be reached thru a 45-minute boat trip from Davao Marina Warf in Km. 7, Lizada Drive, Davao City.
---
VIEW: See what else to eat with the Choose Philippines Davao Food Guide: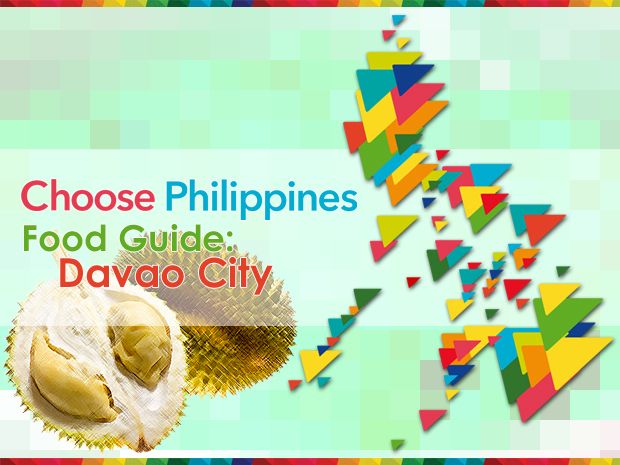 ---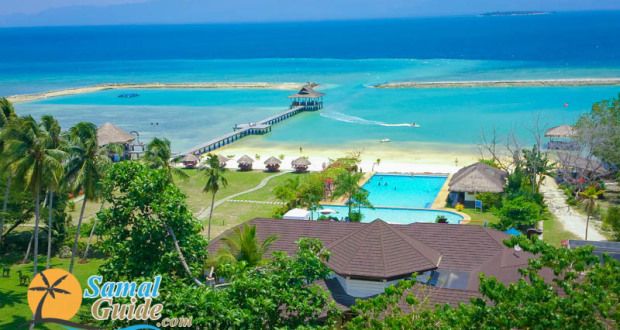 Definitely one of the budding and sought-after beach resorts in Samal Island, Secdea is found in Barangay San Isidro of Babak District. Travel time from Babak Port may take around 45 minutes due to unpaved roads.
Secdea showcases a delightful beach setting, modern accommodations and facilities, unique furnishings, and an awe-inspiring infinity pool and restaurant.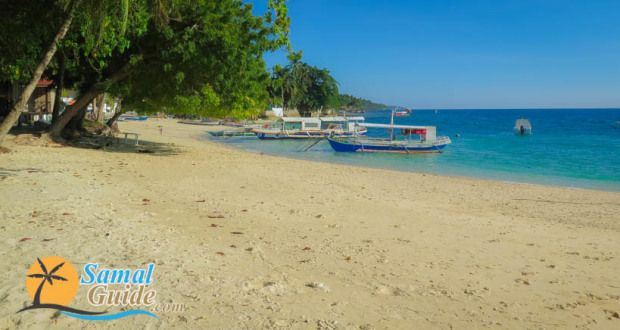 Kaputian Beach is a government-owned park in the southernmost area of Samal and can be easily reached thru the Kaputian Wharf or thru Babak Wharf .
Kaputian is one of the renowned beach resorts because of its longer white-sand coastline, clear waters, and affordable entrance fee of P10/person. Not to mention cottages and rooms are also offered at low rates.
Paradise Island, for the longest time, has been the much-loved beach destination for those who'd like to enjoy a lovely beach setting minus the long travel time.
Paradise used to be a simple picnic area during the 1970s, and until now, it has maintained its clean environment, providing an ideal place for relaxation.
Paradise Island lies at Barangay Caliclic of Babak District and can be reached thru the Paradise Island Dock at Km. 9, Sasa Wharf. Paradise Island shares the same port with Costa Marina Beach Resort.
---
VIEW: See what else to bring home from Davao with the Choose Philippines Pasalubong Guide:
---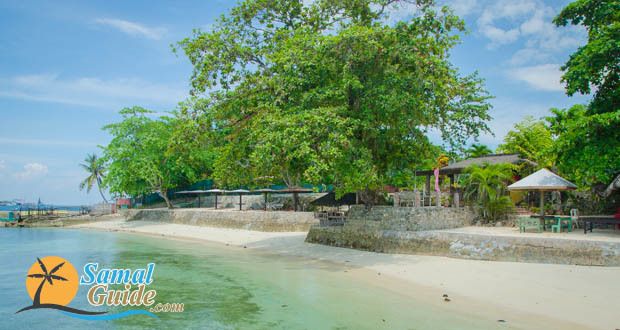 If you're looking for a nice beach ambience that can be easily accessed from the city, then Sonrisa De V is one of your best options.
Formerly known as Palm Hill Beach Resort, Sonrisa is a preferred beach spot for the family and for outings because of its convenient location and budget friendly prices.
Sonrisa is in Barangay Caliclic of Babak District, just beside the Rainbow Breeze Beach Resort and Blue Jaz.
Dayang Beach draws you in with its privacy, pristine clear waters, and fine white sand. You're sure to really have a good time with others, as well as yourself.
Dayang Beach is found in Talicud Island just beside Babu Santa.
Sprawling over a vast 6,000-square-meter area in Samal, and filled with striking views of the sea, refreshing vegetation, and underwater wildlife, Chemas by the Sea has won the hearts of many beach aficionados.
Chemas is just a 10-15 minute boat ride from the heart of Davao City and is adored for its Balinese-Mediterranean-Filipino inspired theme.
---
VIEW: See what else to do with the Choose Philippines Davao Map:
---
Sunset Beach Resort is one of several resorts in Barangay Kinawitnon of Babak District. It can be conveniently accessed via Sasa Wharf.
Sunset Beach Resort features a remarkable view of the sunset and is considered an ideal place for relaxation, recreation, and pulsating parties at night.
11) Canibad Beach
Canibad Beach Resort in Barangay Aundanao is a great place to go if you want to get away from the noise of honking vehicles and the stressful city life.
Canibad is just a few minutes from Davao City plus a 10-minute walk downhill before you reach the Canibad Cove, which greets you with its white sand and irresistible waters.
How to Get There
Samal Island can be reached by a boat ride from Davao City, which is an hour and 50 minutes away from Manila and 50 minutes away from Cebu by plane.
PAL and other major airlines have daily flights to Davao from Manila and Cebu. Taxi flag down rate is PhP40 and Jeepney fare starts at PhP8.00.
Be a Pinoy Wanderer!
Choose Philippines encourages writers, photographers, travelers, bloggers, videographers and everyone with a heart for the Philippines to share their discoveries and travel stories.
Share Your Journey
Other Stories by Kaiser Mangampo