Islands and Beaches
The Philippines' Hidden Pearl Sits Right Beside Its Most Famous Island
---
Back then, the sea couldn't decide what to do with Buruanga's coastline.
She hammered some parts, cracked them into jagged cliffs with deep waters at their feet.
She took it easy with some beaches, even gifting them with the same white sand that would make a nearby island world-famous in the future. She wrapped a maze of mangroves around a stretch.
In one spot, she allowed the people to settle, to grow their community—so that one day, kids would be playing basketball and watching cultural shows by the seawall, and tourists can sleep in a hotel lullabied by the waves.
As for us, modern-day travelers, this just means: Awesome. We get to enjoy a sundry of seaside spectacles and experiences—all without the maddening tourist crowds.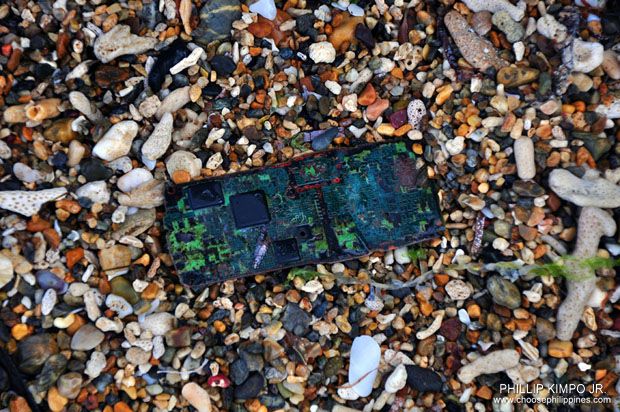 When in Buruanga: disconnect yourself from the disquiet.
Tucked in the tip of Panay Island, Aklan's westernmost town is a hidden treasure that's waiting to be uncovered by visitors. Your only foe would be the sometimes-fickle weather, but if you're up for a little adventure, that won't be a problem. Looking for some wicked nightlife? You won't find it here. (For the insistent, Boracay is just thirty minutes away by boat.)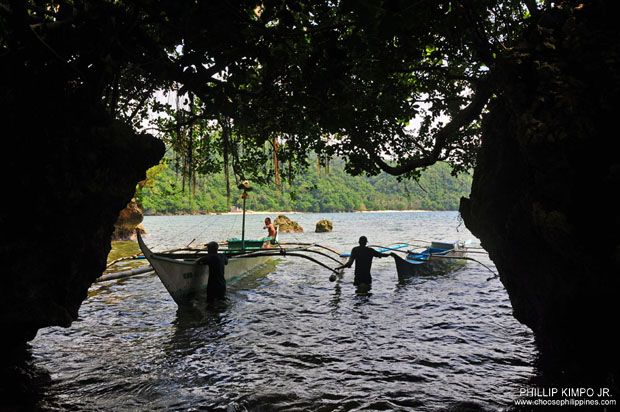 What you'll find is pleasure in privacy, fun that's not that hard on your pocket. In fact, if I had to come up with an alternate subtitle for this article, it would be: "The bang for your buck."
Here are nine reasons to visit Buruanga (pronounced "bur-wáng-ga," and not to be confused with Busuanga in Palawan).
1) Cliff diving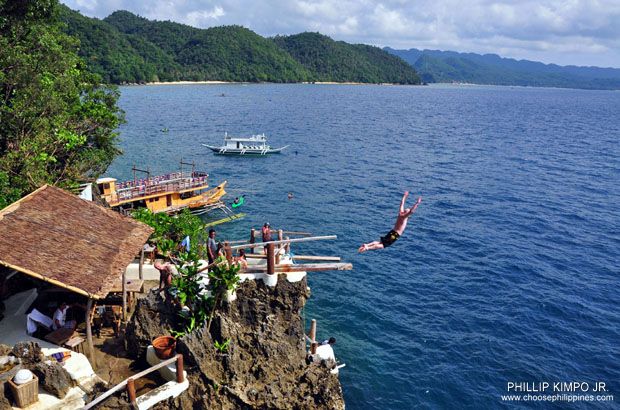 Probably the most overwhelming experience in Buruanga would be diving off rocky cliffs at Batason Point / Ariel's Point.
The resort is perched atop rocks where the mountains abruptly end in the sea. The turquoise waters govern your eyes and shift and swell at your feet. This stunning view is ringed by Buruanga's hilly emerald coast, laced here and there with patches of white sand.
(This photo and the next by Mary Claire Gellang.)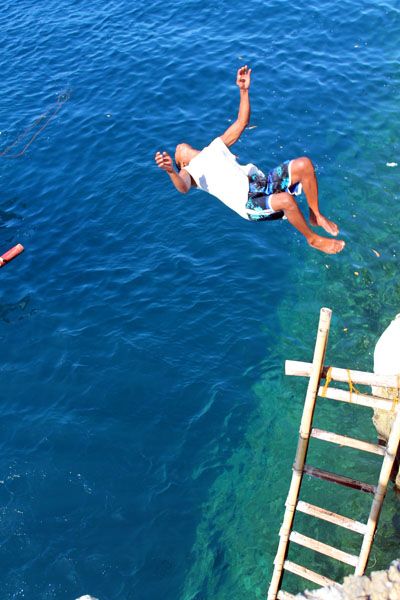 Jump your way. You can do it somersault-style…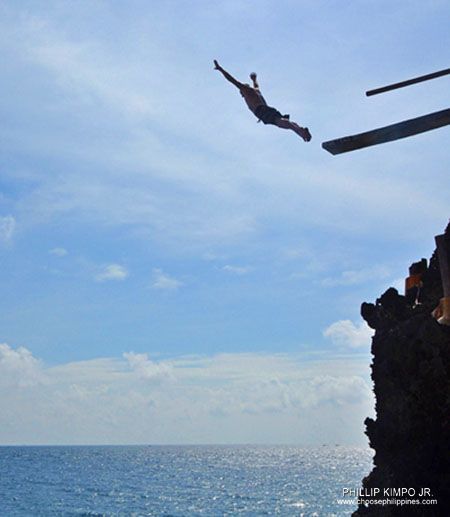 …or a la Batman.
Then of course, you've got the diving platforms, the highest being 15 meters. The waters are manned by lifeguards to ensure that you don't plunge straight to Davy Jones's locker. There's no overnight stay, so it's great for a daytime escapade.
When we were there, an assortment of tourists from Boracay—Filipinos, Caucasians, East Asians—were savoring the banquet of unlimited drinks (alcoholic and non), buffet lunch, and dives-all-you-can. Throw in the floating cabana on a raft and the nine open huts in which you can relax and take in the atmosphere, then your payment of less than two thousand pesos (per person) is more than worth it.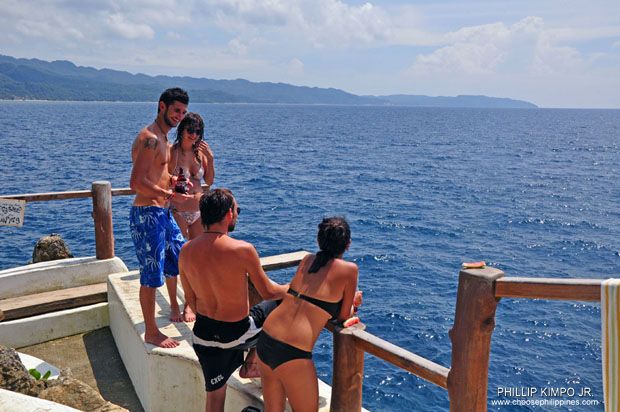 You don't have to jump, you know. Enjoying the great view, great company, great food & drinks – that's a pretty good second option.
2) White beaches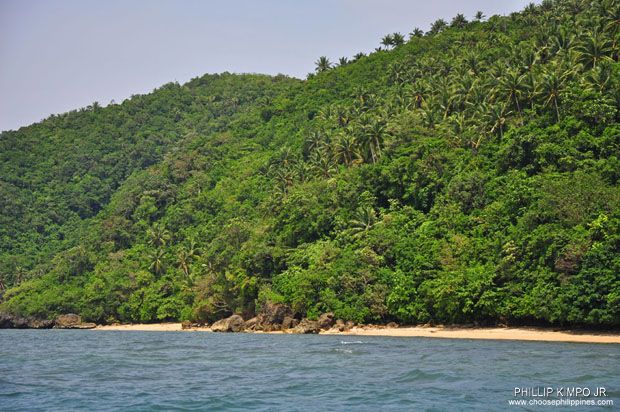 Buruanga's coastline is dotted with peaceful & pristine beaches.
Batason/Ariel's Point is also a great scuba diving and snorkeling site. The same holds true for two of Buruanga's finest beaches. Hinugtan White Beach is like a secluded mini-Boracay. On a good day, the only footprints on the fine sand are yours and those of your companions.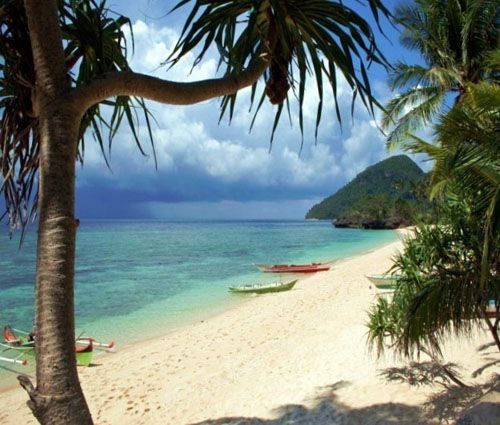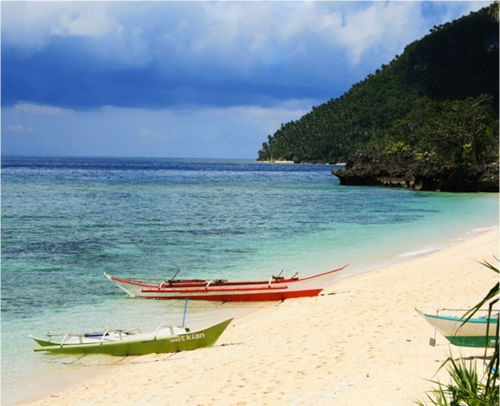 On the other hand, the Tuburan Baybay Resort fronts a little stretch of white beach surrounded by volcanic rocks. Eight private villas made from indigenous materials offer a panoramic view of the waters. So does its restaurant built on a rocky balcony, a few meters above the sea.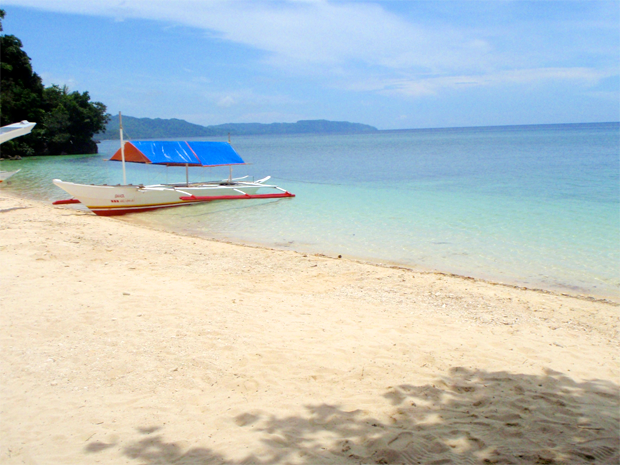 (These photos courtesy of Buruanga LGU.)
3) Scuba diving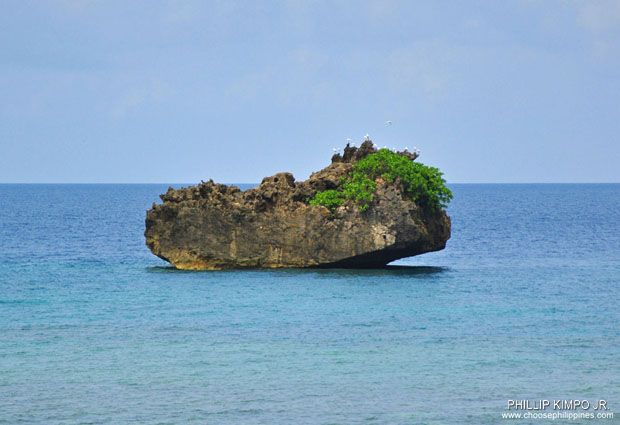 Buruanga is touted as being home to Aklan's best dive sites, and the Black Rock reinforces that fact. A dive site for all skill levels, the rocky islet is a good strong swim from the shore.
The rock is topped off with some vegetation, and crowned by flocks of birds that frequently alight on it.
4) Mangrove park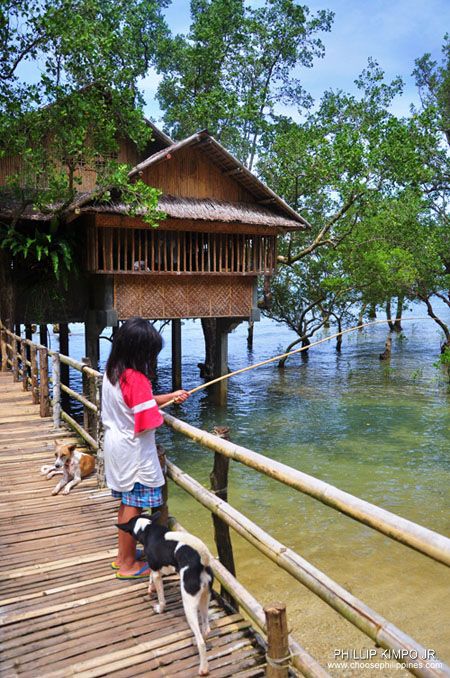 The rock is easily spotted along the coastal road to the Pagatpat Mangroves, which, unlike the more-famous mangrove park in Aklan's capital of Kalibo, stand right between the beach and the open sea.
Be one with the trees either by traversing the boardwalk crisscrossing the park, or by going down to the shin-deep water. Go fishing, have a picnic, or take a nap in one of the nipa huts—it's a peaceful way to spend an afternoon, capped by the splendid sunset.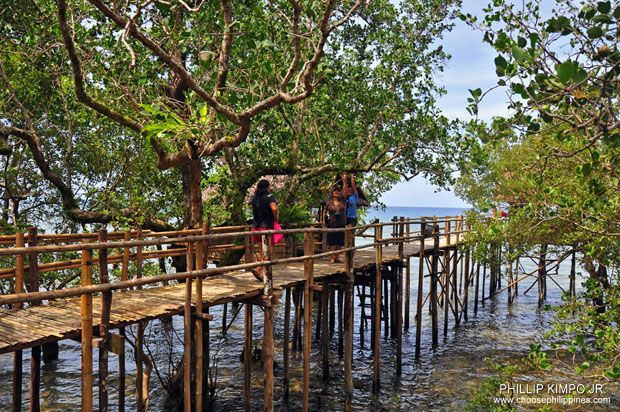 5) Meditate by the beach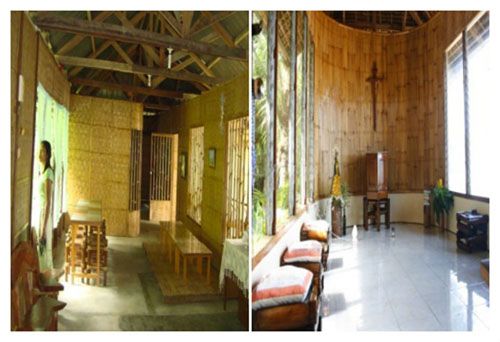 (Photo courtesy of Buruanga LGU.)
If you're aiming for tranquility, the Balay Pagduaw Ashram ("House of Visitation" Ashram) is just down the road. Think of it as a retreat house by the beach.
Communing with the creator won't be too difficult, as the only things you can hear and feel are the surf and sea breeze.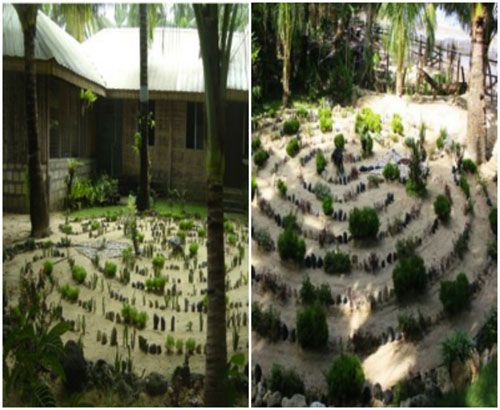 (Photo courtesy of Buruanga LGU.)
6) Marvelous marine life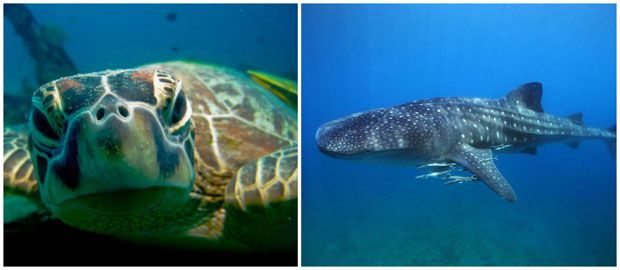 Just two of the friendly folk of Buruanga's seas. (Photos from DENR & tourism.gov.ph.)
Those who really want to be with the creator, short of, you know, actually dying, might be satisfied with being one with some of creation's masterpieces—the pawikan and the butanding.
Locals vow that they've regularly seen sea turtles and whale sharks in Buruanga's waters. They're probably right, for during one of our boat rides, all of my three companions saw a pawikan bob its head above the water, swimming alongside our banca, a mere few feet away. All, except yours truly, who was busy snapping shots of the landscape.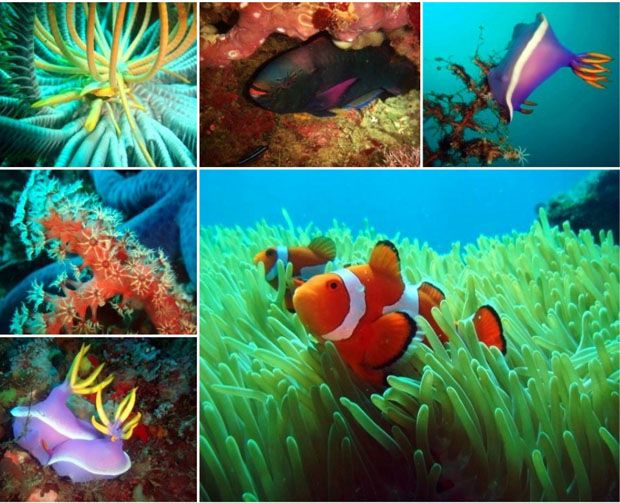 Just a sampling of Buruanga's vivacious underwater scenery, as taken by Guiseppe Lauria (courtesy of the Aklan Tourism FB page).
According to an Italian diver and photographer, Guiseppe Lauria (as quoted on the Aklan Tourism Facebook page), Buruanga's underwater world is "a wall and forest of corals similar to that in the Maldives and the Red Sea." That's some world-class praise right there.
7) Trails & caves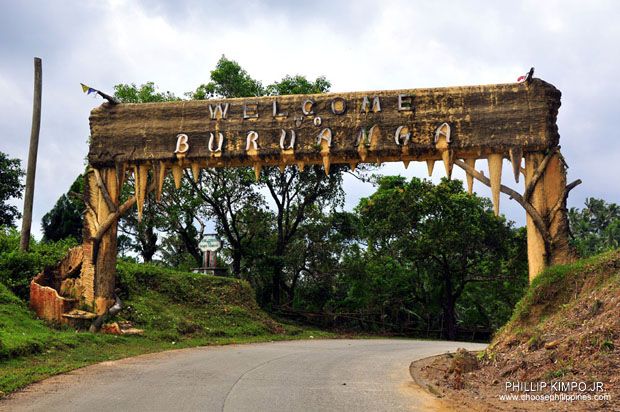 One of the best welcome arches in the entire Panay Island.
Buruanga's seascape is impressive, but its interior is far from shoddy. Half of the town's land is still untouched forest, offering an alternative adventure for travelers.
Spelunkers will enjoy Sapsapon Cave and its stalactites and stalagmites, which inspired Buruanga's unique welcome arch.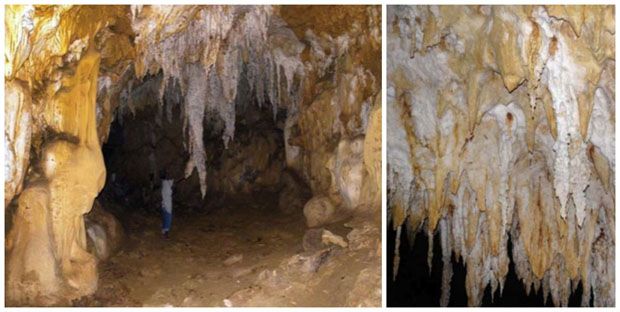 (Photo courtesy of Buruanga LGU.)
8) Festival of the sea
(Photo by Roy G. Escalona of the Aklan Kamera Organization.)
The people pay tribute to the waters that nourish them with the annual Panagat Festival. Like many Philippine towns, Buruanga is a municipality kept alive by fishing, and its bounty spills over to nearby Boracay. (Yes, many of the fresh seafood you've savored in the country's most famous island were caught by Buruanganons.)
Every May, both streets and sea play host to revelries, from a float parade and streetdancing to a fishing contest and boat paddling race. Who says Aklan is all about the Ati-atihan?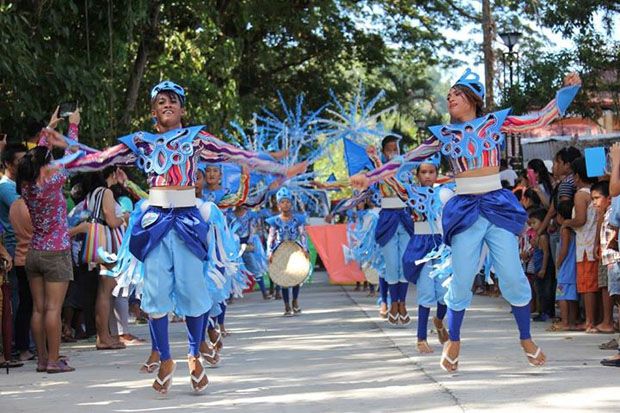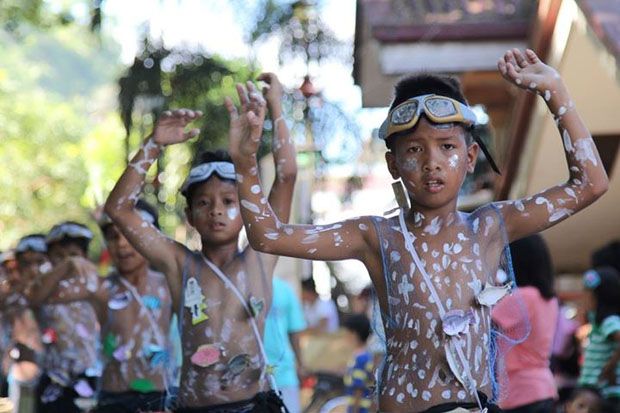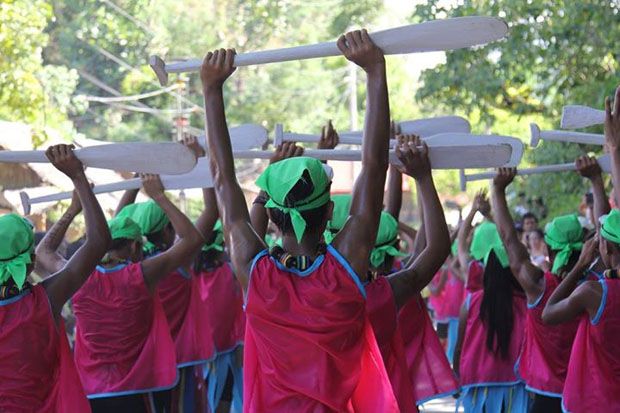 Scenes from the 2014 Panagat Festival (courtesy of the Aklan Tourism FB page).
9) Simple delights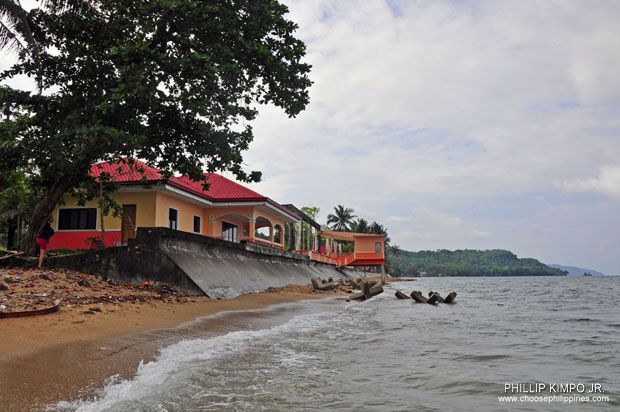 Your hotel sits right beside the town plaza, as well as the splendid sea.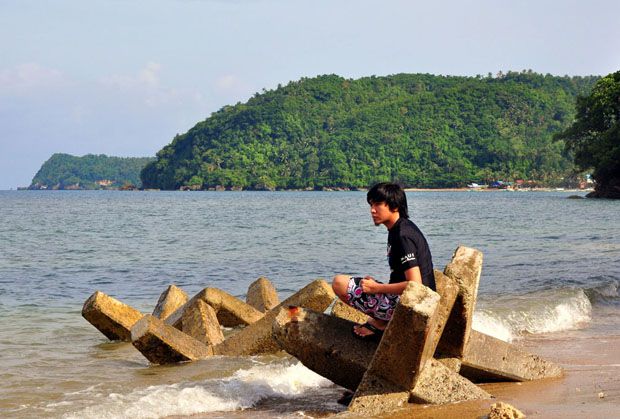 The author getting emo by the shore. (Photo by Khiara Kimpo.)
When all has been said and done, however, the simple delights can be the greatest. The town's Sunset Plaza sits right next to the seawall. From your veranda at the government-owned hotel, watch the town's youngsters play ball at daytime.
Hear their serenades at night. Buy a few drinks from the nearby sari-sari store, down them with your friends as the crashing of waves against the shore distills your chatter. Sip from your glass as you gaze into the serene darkness, the lights of Ariel's Point blinking in the distance.
Then it's off to bed, to a sleep free from fret, free with the sea.
Where in the World is Buruanga?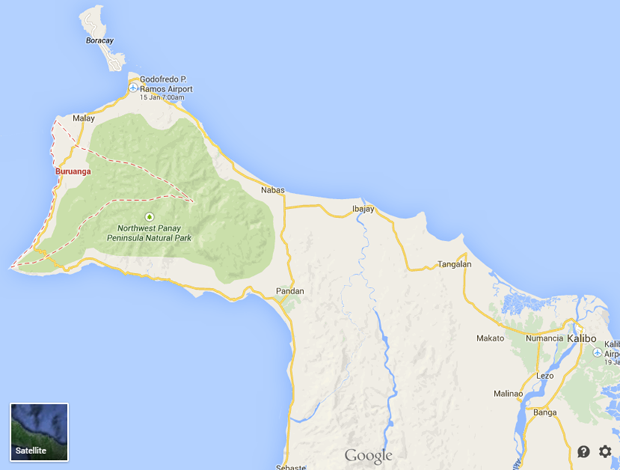 Map courtesy of Google Maps.
The town is located nearby Caticlan Airport which services Boracay Island, and along the national highway to the Kalibo International Airport in Aklan's capital. All major Philippine airlines fly to both airports many times a day. There are Boracay travel agencies offering tours to Buruanga.
VIEW: Explore the rest of the province with the Choose Philippines Aklan Map:

VIEW: See what else to bring home from Aklan with the Choose Philippines Pasalubong Guide: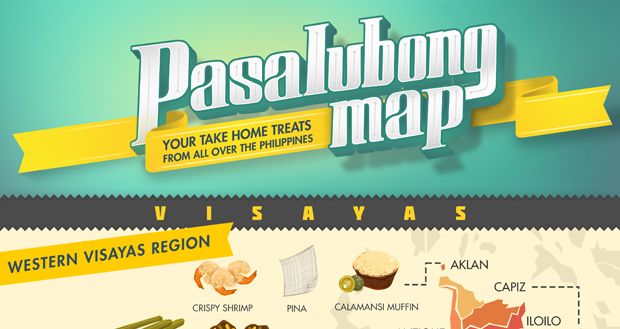 (Text adapted from the original version, written by the same author and with contributions from Khiara Kimpo, which appeared in the now-defunct Side Trip travel magazine, January-February 2013 issue. Many thanks to Mayor Quezon Labindao; Concepcion Labindao, Aklan supervising tourism operations officer; Christine Joy Miranda Barrientos of the Buruanga Municipal Tourism Hotel; and PO3 Ruben Casuncad Pardico.)
---
More Amazing Articles on Aklan: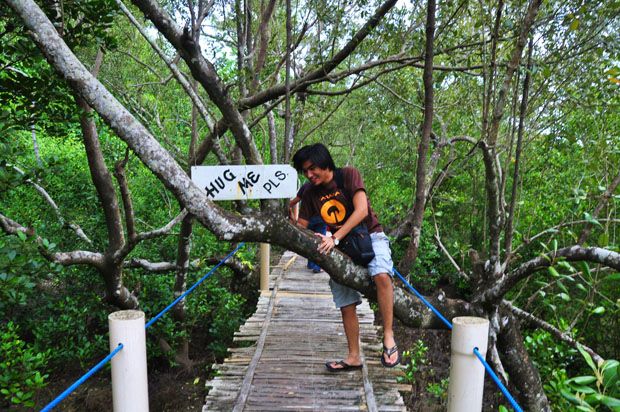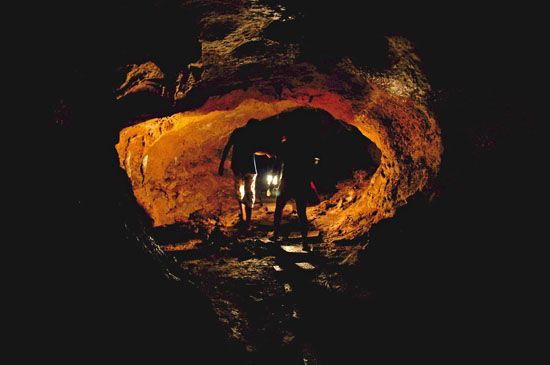 Be a Pinoy Wanderer!
Choose Philippines encourages writers, photographers, travelers, bloggers, videographers and everyone with a heart for the Philippines to share their discoveries and travel stories.
Share Your Journey
Other Stories by Phillip Kimpo Jr.