Islands and Beaches
10 Reasons to Choose SIARGAO (Blue Lagoon + Naked Island + Seafood + More)
Siargao,
Surf, swim and laze around in its islands and beaches, eat seafoods, buko pie, pan de surf, crunchy biko and curacha, bring out the patience and tenacity in game fishing, marvel at its mangroves and find shangrila in magpupungko.
1) Surfing Cloud 9
Considered as one of the world's best surfing spots, Cloud 9 has been the site of International Cups and the cradle of surfing champions.
2) Islands - Naked, Guyam
You can choose from a sandbar with no vegetation or an island with vegetation. They all have pristine white sand and crystal clear blue waters.
3) Seafoods
Crabs, lobsters, fish, squid… name it. They have it fresh and affordable.
4) White Sand Beaches
From top of the island up to its bottom, Siargao has long stretches of white sand in General Luna, Pilar, Sta. Monica and all over.
5. International Game Fishing Cup
This April, Siargao again opens its doors to international competitors for its Game Fishing Competition. Watch out for Blue Marlin, Swordfish, Sail Fish to put up a good fight.
6) Dapa's Buko Pie
Layers and layers of tender buko meat in soft and flaky crust at Dapa's Public Market.
7) Pan de Surf
It's iconic to Siargao. Bread shaped a surfing board to mimic its top tourist drawer, surfing!
8) Magpupungko Rock Cove and Lagoon
Pungko in Bisaya means sit. Even after crashing waves have unleashed its power on it and typhoons have passed, the big rock sitting on a smaller rock sits unruffled.
The gentle blue lagoon at its feet is a stark contrast to the rock that has rough edges.
9) Del Carmen Mangroves
Hectares upon hectares of mangroves serve as a sanctuary for a rich marine life and maybe even including the saltwater crocodile.
10) Sta. Monica's Crunchy Biko and Curacha
Where can you get curacha for 170 a kilo? Or get to taste biko that's crunchy? Where else but at Sta. Monica.
---
Choosy Ka Ba?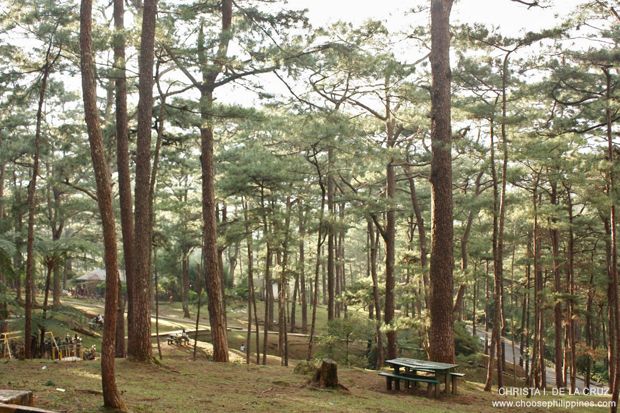 Be a Pinoy Wanderer!
Choose Philippines encourages writers, photographers, travelers, bloggers, videographers and everyone with a heart for the Philippines to share their discoveries and travel stories.
Share Your Journey
Other Stories by Ida Damo