Islands and Beaches
Choosy Ka Ba: 10 Reasons to Choose Pangasinan (Grandest Basilica + Bangus + Hundred Islands)
Pangasinan
Located on the west central area of Luzon, Pangasinan is frequented by travelers because it is bordered by other provinces worth visiting: to the North are La Union and Benguet, Nueva Vizcaya and Nueva Ecija to the East, and Zambales and Tarlac to the South.
But, did you know that Pangasinan boasts of stretches of white sand beaches, thrilling caves, scenic terrains, ancient Hispanic churches, miraculous destinations for devotees, a vast coastline for fishing, and home to Lingayen Beach where one can get a glimpse of the world-famous Philippine sunset?
Here are 10 reasons to visit Pangasinan and not just be one of your just-passing-through locations:
1) It is the third largest province in the Philippines.
The crescent-shaped province occupies 536,818 hectares of land area which constitutes almost one-half (41.8%) of the total land area of Region 1 and 1.8% of the total area of the Philippines. It has a total of 4 cities and 44 municipalities.
2) Pangasinan was a kingdom.
Luyag na Kaboloan (or Huangdom of Pangasinan), a kingdom that in pre-Hispanic Pangasinan, existed in the Agno River Valley. During the same period, the Srivijaya and Majapahit empires arose in Indonesia and traded with Kaboloan. Pangasinan enjoyed full independence until the Spanish conquest.
3) The ancient Pangasinan people were skilled navigators and traders.
Pangasinan played a significant role on ancient trade routes. It was connected to Southeast Asia, India, China, and the Pacific in the maritime trade network that once flourished in ancient Southeast Asia.
4) It is described as a gateway to northern Luzon and as the heartland of the Philippines.
The province still holds true to its role in ancient Philippines as a part of a network. Now, it boosts Philippine tourism through its network of roads leading to other must-visit places.
5) It is home to a minor basilica.
The Our Lady of the Most Holy Rosary Shrine in Manaoag was formally declared as a minor basilica last February 17, 2015 following Pope Francis' announcement last October 11, 2014. Visiting a minor basilica is equivalent to hearing Mass and asking for Plenary Indulgence at the Vatican in Rome.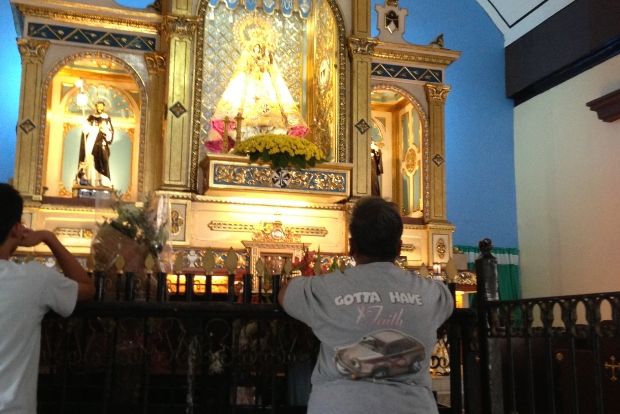 Known as the "Pilgrim Center of the North" for the many miracles witnessed, Manaoag Shrine was founded in 1605 by Dominican priests. Since then, the 400-year-old image of the Virgin remained intact in spite of an earthquake in 1892 and a fire incident in 1898.
6) Its capital is known for the Bangus Festival.
What started in 2002 as a celebration of thanksgiving and promotion of Dagupan's main produce, the Bangus Festival during the summer is now considered as the major festivity in one of the Philippines' richest provinces.
7) It is also famous for its ceramic oven-baked puto.
The town of Calasiao is famous for its puto and its December celebration of the local industry -- the Puto Festival. The annual festivity isn't only a promotion of the town's famous steamed rice cake, but also of the people's creativity and ingenuity in coming up with puto-centric structures.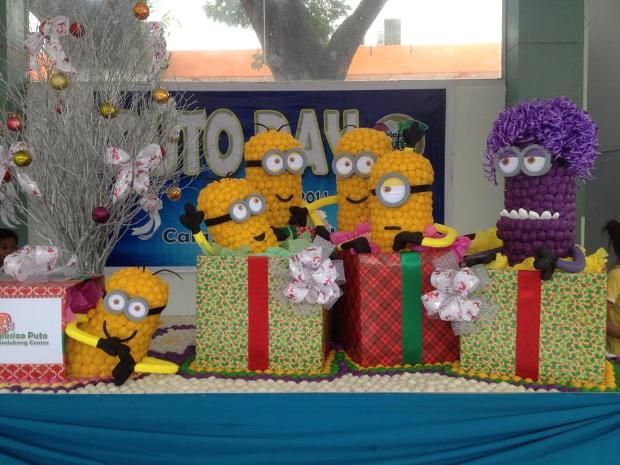 8) It has more than a hundred islands.
The Hundred Islands National Park has an island count playing between 123 and 124 (depending on the tide), all scattered in the Lingayen Gulf. Some islands have short stretches of powdery white beaches, mangrove forests, caves, subterranean lagoons, bat caves, and a host of interesting sights.
9) It also has a sinking island and a Little Boracay.
Balas Island in Dasol is dubbed as the "Sinking Island of Pangasinan." It disappears during high tide — usually late in the afternoon.
Vacationers can hop on a boat from the shores of Barangay Macalang situated 3 kilometers away. Boats are readily available for rent at PhP 700-800. In case you want to spend the night in nearby resorts, prices are at PhP 2000-3500 per night.
Tondol White Sand Beach in Anda, Pangasinan is another white beach destination. Entrance fee is at 5 pesos.
10) Bolinao is a sight to behold.
Located on the westernmost part of Pangasinan, Bolinao proves that the farther you travel, the more beautiful sights you will experience. It is surrounded by white sand beaches, blessed with caves perfect for exploring, and a lighthouse that gives you a panoramic view of the West Philippine Sea.
---
Choosy Ka Ba?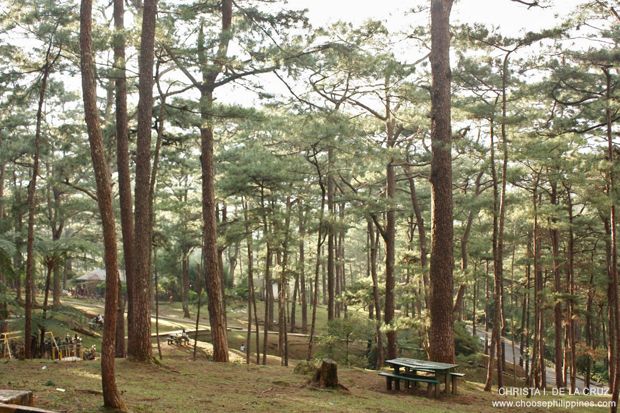 Be a Pinoy Wanderer!
Choose Philippines encourages writers, photographers, travelers, bloggers, videographers and everyone with a heart for the Philippines to share their discoveries and travel stories.
Share Your Journey
Other Stories by Choose Philippines