Islands and Beaches
Dinagyang 2016: 5 Must-Visit Destinations in Iloilo
, Iloilo,
Iloilo is like a cache of history in Panay Island. But, the province is not only known for its historical landmarks or heritage sites. Iloilo also offers places to unwind perfect for those who want to get away for a while from the hustle and bustle of "city life."
READ: Iloilo: Getting to Know the Royal City of the South
Here are some of the places we suggest you visit if you're in Iloilo.
The Bucari area is a well-known tourist destination in Leon, Iloilo. Bucari is located at the highlands of the municipality and is popular for its cool chilly climate. Leon is a 40-minute drive from Iloilo by private car passing through Mandurriao and San Miguel.
READ: Bucari, Leon: Have You Been to Iloilo's "Little Baguio"?
Contact the Leon Tourism Office at (+63) 0939-342-6040 to help you with your trip. For more information, call the office of the Mayor, Municipality of Leon, Iloilo at (033) 331-0033.
Kuliatan Marine Sanctuary is located in Brgy. Sinogbuhan, San Joaquin, Iloilo. It's an off-the-beaten path right next the town of Anini-y. Kuliatan is very accessible and is not your typical beach. Its sand is dark and mostly of rocks from corals.
READ: Off The Beaten Path: The Best Kept Secret of Kuliatan Marine Sanctuary
The Ala-Cent Ngurob Falls is a tourist destination of Calinog, Iloilo. The falls is surrounded by tall and large stones and has cool waters.
READ: Ala-Cent Ngurob Falls: Discovering Iloilo's Hidden Paradise
The Tangke Saltwater Lagoon boasts of its cold crystal clear emerald-green water with a beautiful view of the limestone cliffs. It is located at Isla de Gigantes Sur in Carles, Iloilo.
READ: Tangke Saltwater Lagoon
Garinfarm is an inland resort in the Philippines that gives you a one-of-a-kind holistic and enjoyable getaway. It is said to be the only resort in the country that integrates agriculture, leisure, and pilgrimage in one site.
READ: Garinfarm: A One-of-a-Kind Inland Resort in the Philippines
---
There are many more places to visit in Iloilo. Make Dinagyang Festival your jump-off point in exploring Iloilo City. Here's Your Dinagyang Festival Itinerary: An Easy Guide to Exploring Iloilo City.
What else to see in Iloilo? Explore the province with our Choose Philippines Iloilo Map.

---
How to Get There
From Manila, you can fly to Iloilo (estimated cost of Php3,000++, round trip, one hour). The Iloilo Airport is 30 minutes (approximately 19 km) away from Iloilo City.
You can also opt for a bus trip (estimated cost of PhP875++ per head, air-conditioned bus and boat fare, 17 hours plus).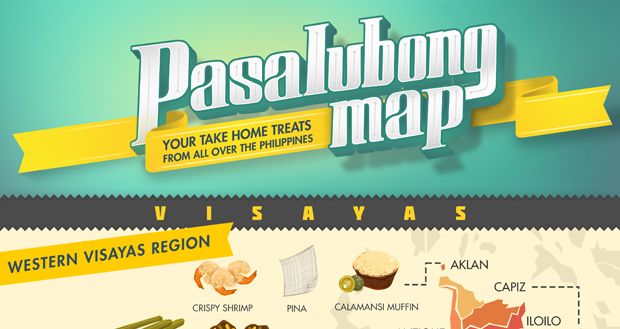 ---
Read More About Iloilo Province
Be a Pinoy Wanderer!
Choose Philippines encourages writers, photographers, travelers, bloggers, videographers and everyone with a heart for the Philippines to share their discoveries and travel stories.
Share Your Journey
Other Stories by Belle Piccio