Islands and Beaches
No, This is Not the Bangui Windmills in Ilocos
, Guimaras,
Ilocos is not the only place in the Philippines where you can find windmills. Another place is found in Guimaras.
It started in 2010 when the province conducted a study in Guimaras on where the windmills or wind turbines will be located. The qualified municipalities were San Lorenzo and Sibunag because 80% of the air is better due to the wind velocity. A total of 54 windmills will be rolled out in Guimaras Province.
Last November 2014, 27 wind turbines were erected in San Lorenzo. In June 2015, 14 windmills were constructed in Sibunag and 13 more in Nueva Valencia. It stood along farms and hills unlike the Bangui Windmills in Pagudpod, Ilocos that are along the seashore.
The windmills are towering skyscrapers that measures 80 meters in height and 40 meters per plate (or wide) each. It can produce 2 MW of electricity each or a total of 108 MW which is more than enough to supply the entire Guimaras island. Excess supply of electricity will be given to Panay Island.
The windmills of Guimaras do not only supply the island clean renewable and natural energy but it is also become one of the tourist attractions of the province.
(Watch MagTV na Amiga every Sunday or at www.iwantv.ph)
---
How to Get There
From Manila, you can fly to Iloilo (estimated cost of Php3,000++, round trip, one hour).
From Iloilo Airport, take a cab and ask to be taken to Parola which is the jump-off point for Jordan, Guimaras. From there you can board a motorboat (Php14++ per head, one-way, 10-15 minutes) going to Jordan port.
The daily Iloilo to Guimaras trips are as follows:
4 trips a day from Mondays to Fridays – 8:30am, 10:30am, 3:00pm, 5:30pm
2 trips a day from Saturdays to Sundays – 8:30am, 5:30pm
Please take note that schedules are subject to change without prior notice, so it is better to contact the following numbers for more information: (F.F Cruz Shipping Corporation)
Lapuz, Iloilo City – (033) 337-1046 / 336-9329 / 336-4195
Jordan, Guimaras – (033) 581-1701
Upon arriving in Jordan port, proceed to the tourism center just a few meters from the drop-off point. You can ask for assistance getting around. There are also several mini-van and tricycle drivers who offer tour rides.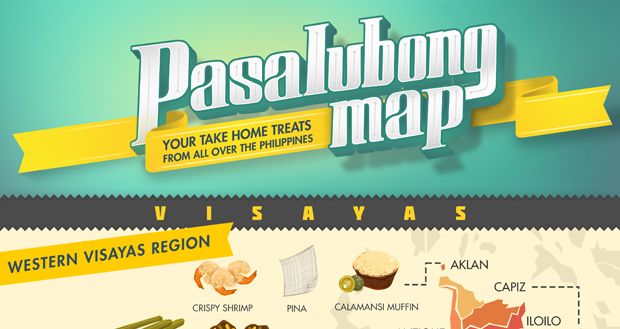 ---
More about Guimaras Island
Be a Pinoy Wanderer!
Choose Philippines encourages writers, photographers, travelers, bloggers, videographers and everyone with a heart for the Philippines to share their discoveries and travel stories.
Share Your Journey
Other Stories by Belle Piccio