Islands and Beaches
Poro Beach: Have You Heard About Camarines Sur's Newest Paradise?
Camarines Sur
Located around 245 miles away from the capital city of the Philippines. Libmanan is an extremely large municipality and one of the biggest in Camarines Sur. This town stretched across nearly the whole width of the Bicol peninsula, from where it borders Cabusao Municipality on the San Miguel Bay all the way out to the Ragay Gulf, including three islands known locally as the 'tres Marias', including one island known as 'poro island'. The main town, or 'poblacion', is located along the Libmanan River on the lowland alluvial plain adjacent to Cabusao. At present, this municipality is composed of 75 barangays.

According to history, Libmanan was then a barrio of Quipayo (now a barangay of Calabanga, Camarines Sur). This was accompanied by the establishment of a parish in 1586 in honor of the Patron Saint James the Apostle. The parish then covered the towns of Del Gallego, Ragay, Lupi, Sipocot, Cabusao all in the First Congressional District of Camarines Sur. Several versions revealed how the town Libmanan acquired its name. One version was then called "Ligmanan" meaning a place surrounded with waterways. Another was "Libangan" comes from the word "na libang" associated with visitors from other places that forgot already their homes because they were already attracted to stay in the place. The third version was "Linabanan" happened in "Poro" due to invasion of the Moro piracy wherein the natives of the place resisted and fought against the invaders (Poro- the place of the battle was named in honor of Datu Poro who was killed in that battle). The "Poro" is now the barangay Puro-Batia where the present "Bulaong Bridge" is located. The Moro vacated the place and it was called as "Linabanan". To pronounce easier and hear clearly, the word "LIBMANAN" became the official name of the town.
The significant events and the history of this town should be sustained and be promote so that that native town Libmanan should be more well-known not only in the Philippines but worldwide.
For a place that is rich in history, Libmanan has many attractions to offer such as Libmanan River that is possible venue for boating with eat all you can floating cottage, the amazing cold crystal water of Engkanto Falls and Poro Beach that is located at Barangay Bahao.
You wouldn't know about this island until someone referred you and point you out on the map.
How to get PORO BEACH?
Via Public Transportation
1. From Cubao/Alabang/Pasay ride a bus bound to Bicol then tell the bus driver or dispatcher to drop you off San Isidro Libmanan Petron Gasoline Station.
2. From the Gasoline Station hire a tricyle or sigle motorcycle bound to Barangay Bahao. Travel time is less than two hour.
3. Walk through the port and look for bangkero that offer boat ride to Poro Beach.
Via Private Vehicle
From Manila, take SLEX then EXIT at Sto. Tomas. Following the road sign to Bicol you wil pass San Pablo, Tiaong, Candelaria and Lucena. From there continue taking the stretch until you rich Rolando Andaya H-way. After passing the DENR Sipocot, you will right turn to Pan-Philippine H-way then take another right when you reach Petron Gasoline Station at Barangay San Isidro. Follow the road sign going to Barangay Bahao until you reach the Port.
Special concerns visiting this island.
1. Getting Poro Beach requires a lot of patience, its a one of a kind roller coaster ride to reach.
2. The road from Petron Gas Station to Barangay Bahao are paved, rough, one way and narrow roads. It is not advisable to hit the road at night on an inconvenient hours for your safety. There is a deeper reason why not safe to hit the road at night.
3. Cottages are available at the beach resort for 200 pesos per day.
4. If you plan to stay overnight, it would be better to bring you tent and kitchen utensils, cook set and all stuufs to lessen your cost.
5. Private vehicles can be park at the covered court near Barangay Hall.
Warning and Reminders
A. The Following are strictly prohibited; throwing and scattering of garbage, cutting of tress, extraction of sands, pebbles, corals and others, destruction and vandalism in any part of the beach, burning, urinating and excretion anywhere.
B. Maintain the beauty, cleanliness, orderliness and serenity at Poro Beach.
C. Throw your trash at the garbage bin.
According to these young folks, to enjoy the magnificent underwater world, you need to cross clusters of sea urchins that will bring you to coral garden.
Contacts
Libmanan Tourism Officer
Roderick Pelagio Fabor - 0947 1777 120
Boat Rental
Ate Mich - 0909 8648 672
---
Read Related Stories:
Off the Coast of the Camarines Pronvice: Caramoan is the Next Top Summer Spot
When in Caramoan: 10 Reasons to Stay in Residencia de Salvacion
Avenue Plaza Hotel: 7 Ways It Makes You Feel Like an A-Lister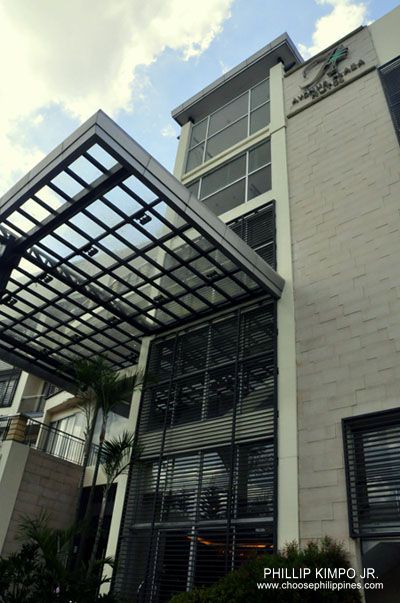 Be a Pinoy Wanderer!
Choose Philippines encourages writers, photographers, travelers, bloggers, videographers and everyone with a heart for the Philippines to share their discoveries and travel stories.
Share Your Journey
Other Stories by Diwata Ng Bicolandia