Islands and Beaches
Lamanoc Island: Bohol's Mystical Cradle of Civilization
Bohol
Anda, a fifth class municipality of Bohol Province, is a small peninsula found at the eastern tip of the island facing the Mindanao Region.
This rustic town offers lots of must-visit tourist spots, one of which is the Lamanoc Island located in Sitio Dapanas, Barangay Badiang, Anda, Bohol.
Lamanoc is regarded as a mystical island and also dubbed as the "cradle of civilization" of the province. By exploring the island, you'll be able to understand why it is called as such.
Visitors can either travel on foot when low tide and by paddleboats during high tide and set foot on the island within 10 minutes.
Uncover the island's rich heritage and be amazed by the scenic views. Your adventure starts when you walk a 310-meter bamboo boardwalk that leads to a mangrove forest. Check the varieties of mangroves as you walk along, you might find some unsual species of animals inhabiting the island.
Lamanoc is famous for its limestone cliffs and flourishing plant life and wildlife. Check out the caves and you'll find old clay jars and several boat coffins. Not just that, there's also a rock shelter that contains graffiti dated during the prehistoric era.
Exploring the island, you'll learn about the island's origin which started way back the pre-colonial times.
The locals practice their centuries-old tradition they were accustomed to, such as offering gifts to a diwata whom, according to them, is the protector of the island.
For the people of Lamanoc, the observance of such tradition will bring them abundant food harvest which is rooted in their strong ancestral beliefs even before they were converted to Christianity by the Spaniards.
There are still many bizarre or unusual attractions in the island. So when you visit the municipality of Anda, schedule a trip going to the mystic island of Lamanoc. You'll not be disappointed!
For more information, contact the Municipal Office of Anda, Bohol at (038) 501-8094.
(Lamanoc Island photos from Bohol Tourism unless otherwise stated.)
---
How to Get There
Anda is about 100km or 2 hours away from Tagbilaran. From Manila, you can fly to Tagbilaran (estimated cost of Php4200++, round trip, 1 hour 15 minutes).
From Tagbilaran City, you can ride a taxi or hire a van going to the Municipality of Anda. From the Poblacion of Anda, the entrance of Lamanoc Island is 5 kilometers away. Visit the Lamanoc Information Center for your island tour. The tours cost about Php300 per head, it is best that you arrive at the information center in the morning or before 3:00pm for you to be accommodated.
VIEW: See what to bring home from Bohol with the Choose Philippines Pasalubong Guide: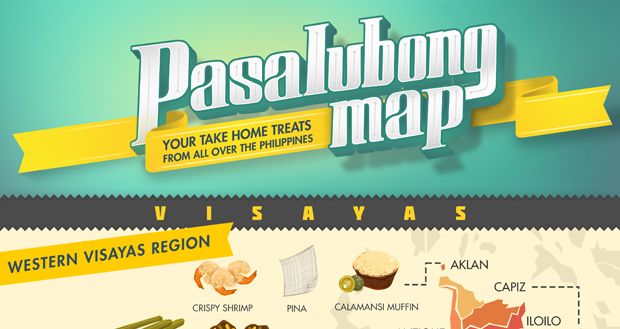 ---
More of Bohol Province
Be a Pinoy Wanderer!
Choose Philippines encourages writers, photographers, travelers, bloggers, videographers and everyone with a heart for the Philippines to share their discoveries and travel stories.
Share Your Journey
Other Stories by Belle Piccio