Islands and Beaches
Is This Sandbar the Maldives of the Philippines?
Negros Oriental
YouTube user Christian's Travel Vlog had one mission to accomplish in the Philippines: capture through his lenses the beauty of Manjuyod Sandbar. In the video, Christian wanted to find out if Negros Oriental's 7-kilometer stretch of white sand bar is as majestic as Maldives.
"Literally it looks identical to the Maldives in photos, let's see if it looks like that in person. Hoping that the water is calm becuase if it's really flat, it will appear to be almost like a mirror. You can see the sand below which just really lights up all the water. It could be easily one of the best shots," said Christian.
The foreign national flew all the way to Dumaguete and rode the boat from the pier going to Noarth Bais Bay where the sandbar is nestled.
At first sight of the natural wonder, Christian was left stunned. Using his drone, he captured from above the cottages built on the surface of the cyrstal clear water and long stretch of white sand bar.
"No, it's not the Maldives, but it's the next best thing. Manjuyod Sandbar in the Philippines is heaven on earth. Easily one of the most beautiful places in the world," he wrote.
Watch his amazing adventure above.
---
Read Related Stories:
The Philippines vs. the World: Malalison & Maldives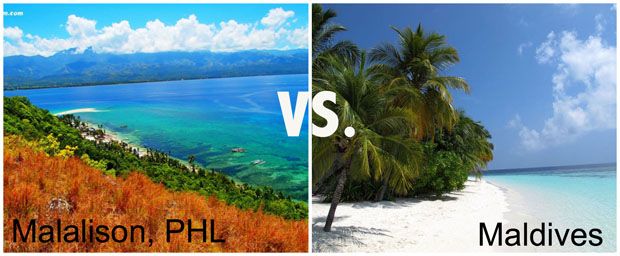 Why You Should Visit Paradise-like Manjuyod Sand Bar Before It's Gone
Be a Pinoy Wanderer!
Choose Philippines encourages writers, photographers, travelers, bloggers, videographers and everyone with a heart for the Philippines to share their discoveries and travel stories.
Share Your Journey
Other Stories by Choose Philippines