Islands and Beaches
Capul: Your Island Getaway in Eastern Visayas
, Samar,
Summer never ends in the Philippines particularly in Capul Island in Northern Samar.
Capul Island is a fifth class municipality in Northern Samar province. The island is known for its lighthouse that served as guide for passing vessels in the San Bernardino Strait during the Acapulco-Manila galleon trade.
Did you know that Capul was once a capital of Samar? It served as the center of the province for about 4 years starting from 1848 until 1852. The name of the island "Capul" came from Mexico's old trading post, Acapulco.
Here are just a few spots in Capul that you must visit:
1. Capul Church and Fortress
Saint Ignatius of Loyola Parish Church commonly called as Fuerza de Capul or Capul Church was declared by the National Museum of the Philippines as a National Cultural Treasure in 2014. It is a Spanish fortress church established by the Jesuits in 1596.
2. Capul Island Lighthouse
Also known as the Faro de Isla Capul, the lighthouse stands proud at the northern tip of the island. The lighthouse is on Titoog Point in San Luis and marks the western access to the San Bernardino Strait. In October 2008, the lighthouse was declared as a historical landmark by Northern Samar province.
3. Acapulco Beach
The island also boasts of beautiful beaches from grayish to white sand. You can swim in its crystal clear waters and enjoy the underwater life through its snorkeling spots.
Aside from the tourist spots, you can also learn Capul's distinct language, Abaknon or Inabaknon, at the old convent. You can also ask the locals to teach you how to make coco candies and cooked food with coconut milk.
For inquiries, contact the Northern Samar Provincial Tourism Office at (055) 500-9798.
(All photos of Capul courtesy of Ms. Karen Tiopes | DOT Eastern Visayas unless otherwise stated.)
---
How to Get There
From Manila, you can fly to either Catarman (estimated cost Php2,400++, round trip, 1 hour 25 minutes) or Calbayog (estimated cost Php2,400++, round trip, 1 hour 25 minutes).
From Catarman/Calbayog airport, you can ride a tricycle or jeepney to get to the town of Allen, the jump off port, to get you to Capul Island. Allen is also the main entry point of land transports to Eastern Visayas from Luzon.
VIEW: See what to bring home from Northern Samar with the Choose Philippines Pasalubong Guide: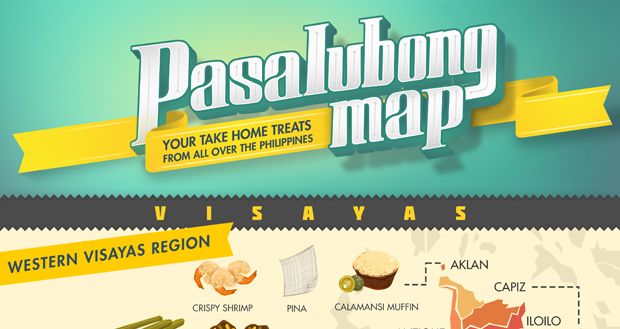 ---
Related Stories
Be a Pinoy Wanderer!
Choose Philippines encourages writers, photographers, travelers, bloggers, videographers and everyone with a heart for the Philippines to share their discoveries and travel stories.
Share Your Journey
Other Stories by Belle Piccio