Islands and Beaches
Diguisit Beach: Baler's Hidden Spot Perfect for Non-surfers
Baler
"Baler over the weekend, G?" Oh wait, but you don't surf, so what do you do? Make up some far-fetched excuse and say no? Obligatorilysay yes so you don't appear kind of meh? Or discover a place where you can actually have fun apart from surfing? I'm guessing you opted for the latter. Well, here's what we suggest you do if you're a non-surfer and about to go to Baler this weekend.
It would take you and your whole barkada roughly 6-7 hours of bus ride from Cubao bound to Baler. After approximately Php 550 and several pee stops, you're now in the Province of Aurora; one of the top surfing spots in the Philippines. Yey! So what do you do now, when most of your friends are rash-guard-ready to hit the waters with their newly waxed surfing boards? You can either bum out your time by the Sabang beach or persuade them to go explore the outskirts of town with you.
For one, check out a rock formation nestled along the shores of Diguisit Beach. Just a few minutes away from Baler town proper, this hidden escape for beach bummers will only cost you a few hundred pesos. With its shores facing north west, it's the perfect spot for those looking forward to some opportunity for photo sessions at sunrise or sunset. So get those camera smiles ready!
Being naturally 'agit', my two best friends and I forcibly rented a 'habal-habal' to explore the outskirts of Baler despite the several cautions we received from locals. They said that the coastal road leading to Diguisit Beach is particularly cruel for those who aren't well versed with using manual motorcycles. We thought that they were just being a little too protective of such small-framed ladies, so we took no heed. You must understand that being an all-girl group, we are used to being underestimated. It's no surprise to us after all, it's the same old song; we're still given the same precautions we have continuously received throughout years of exploration. They couldn't be blamed, though, for we never looked athletic, even in our own eyes. It took a lot of convincing until they finally allowed us to rent one manual motorcycle and a scooter. The manual to be operated by a guy friend we brought with us.
Hard feelings aside (rolls eyes), we commenced with our plan for the day. Our only guide was a faded memory of directions read from an online article and the classic 'ask-every-person-you-pass-by' method. It was amusing to be able to talk to a lot of locals even if it felt like we were getting more lost as the number of queries grew. After several confusing and alternating routes, thank heavens, we finally found our way to the coastal road. Boy oh boy, were the locals right. The concrete road, sloped by the mountain side, was indeed steep. There were few mini-heartbreaks along the way as the manual motorcycle abruptly came to a full stop in a sharply angled part of the road.
By the time we reached safety, we were just grateful for the experience. It was a mistake not to take heed of the warning this time, but the other times we did not, we, in fact, found something of value. From pushing our limits to giving no voice to our fears, we have gained wisdom and courage. Perhaps this is where discernment comes in; to be able to apply such wisdom and courage in opportune moments.
After the tumultuous ride, we've finally reached destination, all in onepiece.
How about you? Did you have similar experiences? Tell your story in the comments below!
Don't forget to tag us and use #ChoosePhilippines in all your posts.
---
Related Related Articles:

Where to Eat in Baler: Angela's Café?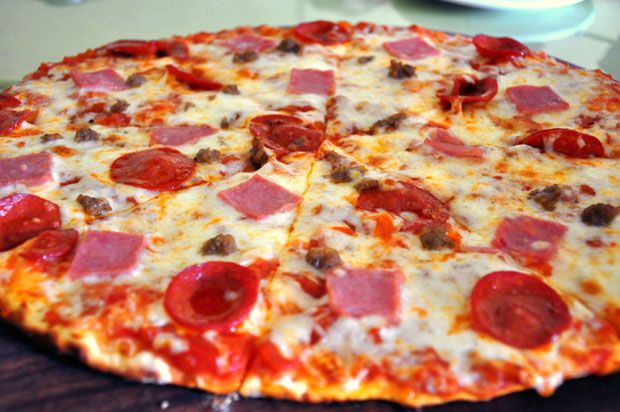 Tourist Spots in (and near) Baler, Aurora
Be a Pinoy Wanderer!
Choose Philippines encourages writers, photographers, travelers, bloggers, videographers and everyone with a heart for the Philippines to share their discoveries and travel stories.
Share Your Journey
Other Stories by Maui Sanvictores