Islands and Beaches
5 Majestic Philippine Destinations You Won't Believe Exist
It's no secret that people, both in the Philippines and abroad, are starting to uncover the riches of the Philippines, one island at a time. Breath-taking photos of this paradise, we call home, is found profusely circulating our newsfeeds and sometimes, it gets a little bit repetitive.
It is in our nature, as humans, to always crave for something more, different, and unusual. We always want something out-of-this-world, just so, we could appease our innate desire for wonder and wander.
So here's a list for people like us; the restless wonderers and wanderers:
Baga Cave, Davao
In the Island Garden of Samal, one huge cave in the island of Talikud is rumored to be a tunnel passing through the whole of Davao and is guarded by gargantuan snakes. These are snakes with bodies larger than a coconut tree.
Locals say that there was once a faith healer who explored the Baga Caves and thereafter, lost his dog. After a few days, he came to the mainland, in Davao City, to visit his relatives, and to his surprise, found his pet friend in there.
Pause for a minute, and sink that in. Talikud Island is 15 kilometers away from the city and would require 45 minutes to an hour of boat ride off shore.
Read more: 6 Reasons Why Malay is More Than Just Boracay
Barracuda Lake, Palawan
Oops! I know this place is quite famous but let me rest my case first. This lake in Coron, Palawan could be one of the most picturesque views you'll ever see in your lifetime, but you haven't seen enough unless you go to its depths.
Scuba divers tell of an other-worldly place once they reach the bottom of this enigmatic lake. Temperatures rise the deeper you go, and guess what? A cave at the bottom is ready to flaunt its mysteries to visitors that dare to come.
Danao, Bohol
Who doesn't love dawns paired with sea of clouds?
Here's an unheard-of place to get that instagram-worthy sea of clouds photographs. Yes, you read that right. It lies in the island of Bohol.
Pangihan Cave, Aklan
When one hears of the province of Aklan, it's typical that the first thing that pops into mind is the island of Boracay. It is no doubt one of the most beautiful islands in the Philippines.
But have you explored the province further from this famous island?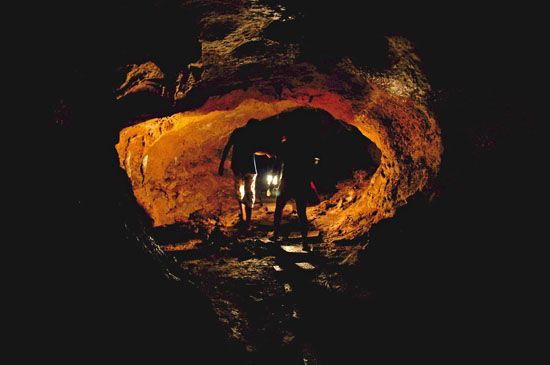 Pangihan Cave is nearby the municipality of Caticlan. The chambers of the cave are spacious with interconnected narrow corridors. Lamps would be essential if you want to explore further, but boy oh boy, look at this cinematic moment.
Capones Island, Zambales
You might be second-guessing why would this island be ever part of this list but do you know that the well-known Capones Island has its own sand bar?
Yes, you heard that right. You may have been in this island a few more times than you ever planned, but walking right through its sand bar leading to Camara Island is pretty elusive. Get those fingers crossed and perhaps, if luck is on your side, you might be one of the few people spending lazy afternoons by its scenic sand bar.
Read more: A Pristine Island Across the West Philippine Sea
---
Looking for other places to go in the Philippines? Here's our collection:
In Breathtaking Photos: 11 Travel Destinations That Should Be in Your 2017 Bucket List
5 Enthralling Philippine Destinations Below 50 Pesos That You Should Visit
Be a Pinoy Wanderer!
Choose Philippines encourages writers, photographers, travelers, bloggers, videographers and everyone with a heart for the Philippines to share their discoveries and travel stories.
Share Your Journey
Other Stories by Maui Sanvictores