Mountains and Volcanoes
Where to Bring Your Family: Mambukal Mountain Resort
What to do in Mambukal? Here's a guide to 6 must-do activities for the whole family; your kids will love these.
1) Stroll around the resort
Water streams from the mountain to the center of the resort feed the lagoon and the pools. It was indeed a walk in the park.
2) Swim in their pools
They have 2 dipping pools and a hot spring. The bigger kids enjoyed the big dipping pool. It's big enough to have a sizeable portion for adults, for kids and for toddlers where tots like S can walk and play around.
I wasn't able to dip in the hot spring but my Yayay swore that she felt relaxed after. She said that it was best to swim at night, since the water is at around 30 - 40 degrees, and the cool night time breeze balances the temperature.
3) Watch the bats
They're not just up in the evening. They fly in droves even when the sun is up. It was like in those vampire movies, only they don't burst into flames in the morning or turn into bloodsuckers at night.
---
VIEW: Make the resort your jump-off point to explore Bacolod City: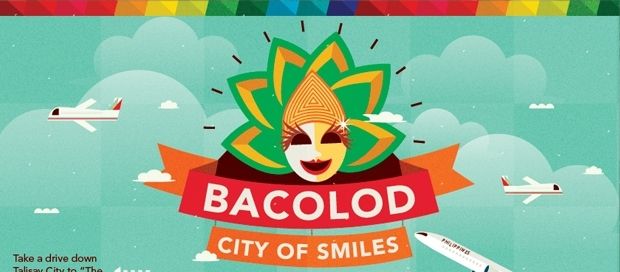 ---
4) Climb the mountains to see the 7 falls
Truth is, there were just six. The fourth one wasn't open to the public because the pathway leading to it wasn't passable due to a past landslide. Waterfall after waterfall. This part of the trip took our breath away.
The first to sixth waterfall can be reached at about 10 to 15-minute intervals. But the seventh waterfall greeted us in all its glory after 30 minutes of walking along rugged paths of land and river. It was beautiful.
It sounded crazy at first to dip into the water. But Ramir felt it wouldn't be complete without taking the plunge, and he was absolutely right. After the trek, we rewarded ourselves with a massage at the Blade Spa.
5) Ride a boat
Kasagsagan ng init. But the kids still had a great time. Thirty minutes of fun under the sun. Kids five years old and below aren't allowed to join in, though.
6) Be intimate with butterflies.
The butterflies were always fluttering from flower to flower but if you get lucky, a butterfly or two will warm up to you. There were a lot of yellow bells just outside the farm, and we asked permission to pick some.
---
VIEW: See what to eat with the Choose Philippines Bacolod Food Guide: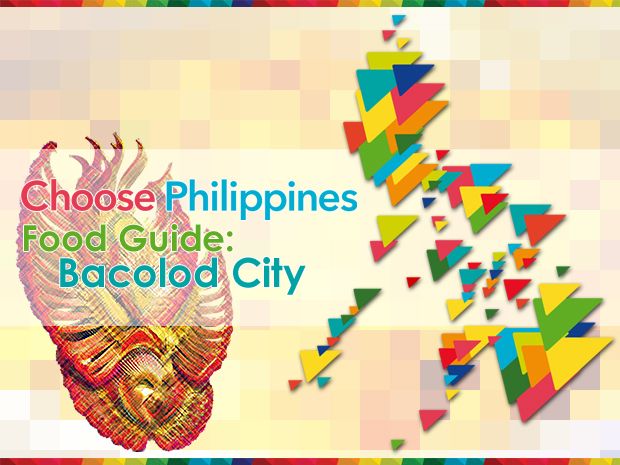 ---
Notes and Tips:
There are food stalls inside the resort. The prices are reasonable. You can order and have your food delivered to your cottage. They can lend you their plates and utensils. They can pick these up after you're through.

Before you head to the resort, buy drinking water outside. You'll save a good deal of money this way.

If available, opt for Family Cottage number 2. In my opinion, it has the best view of the lagoon.

Bring anti-mosquito lotion/cream. The whole cottage is screened but it's better to be protected.

The payment for the cottage doesn't include entrance fees. You'll also need to pay (although minimal) for every activity you want to do inside the resort.

If you're in a group, I suggest you rent a vehicle. We availed of the services of Shemiah Express through Ms. Pinky. They gave us good rates and they were very reliable. I contacted her through SMS two nights before our trip and she replied quickly. The driver was waiting for us when we landed, assisted us with our baggage, and was even kind enough to help us unload our stuff and bring them inside our cottage. Ms. Pinky's number - (0929) 5203757 and (0927) 7956340.

If you're going to see the 7 falls, make sure to bring a bottle of water with you. And don't bring anything that you wouldn't need. Go get a guide. We wouldn't have survived without our guide, Roy. He carried our bag, assisted us on slippery terrain, and took our photos, too. They don't have a fixed rate. They're dependent on the visitor's generosity. And please, please bring everything back with you. Let's keep the place pretty and clean.

Below are the rates of Mambukal Mountain Resort:
Entrance Fees
Adult – P 30.00
11 years old and below – P 10.00
Light Vehicles – P 15.00
Trucks/Buses – P 30.00
Swimming Pools
Kiddie/Adult, Mambo Pool, Dipping Pool
Adult – P 50.00
11 years old and below – P 20.00
Picnic Huts
Big – P 600.00
Small – P 300.00
Other Activities
Wall Climbing – P 25.00
Slide for Life – P 100.00 2 trips
Canopy Walk – P 50.00
Boating – P 30.00 / person (30 mins)
Butterfly Garden – P 20.00 / person
Accommodation Facilities
LGU Cottage
2 persons --- P 900 --- 2 single beds / Matrimonial
4 persons --- P1,200 --- 4 single beds
6 persons --- P1,500 --- 2 single beds and 2 double decks
Family Cottage
6 to 10 persons --- P4,000 --- 2 bedrooms with living room, dining room and kitchen
Tourist Lodge
2 persons --- P 600 --- Ordinary
4 persons --- P 700 --- Deluxe
6 persons --- P1,000 --- Suite
Dormitory
20 persons --- P2,000 --- Exclusive use, non-aircon
P100/person --- 10 double decks
Details:
Mambukal Mountain Resort
Minoyan, Murcia, Bacolod City, Negros Occidental, Philippines
Landline: (+6334) 709-0990 or (+6334) 433-8516 (Mambukal Reservation Office)
Website: http://mambukal.negros-occ.gov.ph
---
For more foodie articles, visit Superwomom.net.
Be a Pinoy Wanderer!
Choose Philippines encourages writers, photographers, travelers, bloggers, videographers and everyone with a heart for the Philippines to share their discoveries and travel stories.
Share Your Journey
Other Stories by Danie Sedilla-Cruz