Mountains and Volcanoes
Holy Family Hills: A Beautiful Pilgrim Site in Guimaras
, Guimaras,
Do you already have plans for the Holy Week? There's this popular religious hill in Guimaras that is a perfect site for spritual retreats and family gatherings.
Managed by the Eucharistic Disciples of St. Pius X, the Holy Family Hills is just one of the many pilgrimage sites located in Guimaras Island.
READ: Take the Way of the Cross in the Land of the Sweetest Mangoes
The Holy Family Hills is situated at Brgy. Tamborong, San Lorenzo, Guimaras. The location is good for family members of all ages because it's not really that hilly, thus, you can bring your grandparents or even your little ones here.
The 52-hectare property was built in the year 2000 for the priests who go on a pilgrimage. You'll find life-size Station of the Cross figures and a large shrine of the Holy Family. There's also a prayer room and a chapel if you like to be alone while reflecting, meditating or praying.
The Way of the Cross reminds you of the Jesus Christ's journey and sacrifices. The life-size images will show you and give you a glimpse of the scenarios that took place in every station, making you feel that you're actually part of it.
The Holy Family Hills is a place of spiritual renewal. It is flocked by visitors during Holy Weeks who seek a peaceful refuge and who would like to enlighten their minds, spirit and get deeper with their faith. You can also book your group for retreats, to visit the Way of the Cross or other religious activities.
What is also beautiful aside from the statues featured in the Way of the Cross and the Saint Joseph Garden is the beautiful surrounding: trees, vegetation, farm animals, and a river. The wind blowing on your skin is fresh and cool, making you feel you are one with nature!
(Watch MagTV na Amiga every Sundays or at www.iwantv.ph)
---
How to Get There
From Manila, you can fly to Iloilo (estimated cost of Php3,000++, round trip, one hour).
From Iloilo Airport, take a cab and ask to be taken to Parola which is the jump-off point for Jordan, Guimaras. From there you can board a motorboat (Php14++ per head) going to Jordan port.
The daily Iloilo to Guimaras trips are as follows:
4 trips a day from Mondays to Fridays – 8:30am, 10:30am, 3:00pm, 5:30pm
2 trips a day from Saturdays to Sundays – 8:30am, 5:30pm
Please take note that schedules are subject to change without prior notice, so it is better to contact the following numbers for more information: (F.F Cruz Shipping Corporation)
Lapuz, Iloilo City – (033) 337-1046 / 336-9329 / 336-4195
Jordan, Guimaras – (033) 581-1701
Upon arriving in Jordan port, proceed to the tourism center just a few meters from the drop-off point. You can ask for assistance getting around. There are also several mini-van and tricycle drivers who offer tour rides.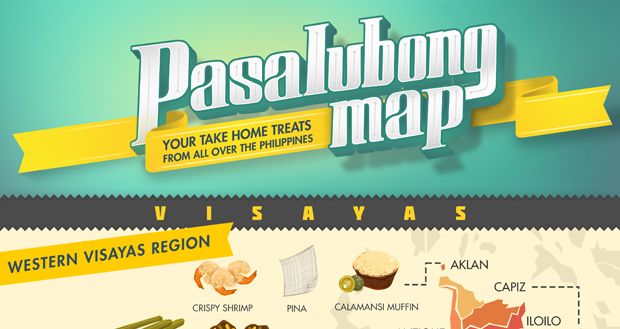 ---
More about Guimaras Island
Be a Pinoy Wanderer!
Choose Philippines encourages writers, photographers, travelers, bloggers, videographers and everyone with a heart for the Philippines to share their discoveries and travel stories.
Share Your Journey
Other Stories by Belle Piccio