Mountains and Volcanoes
Remembering the Mt. Pinatubo Explosion and the Undying Filipino Spirit
Twenty-five years ago on this day, a dome of lava appeared at the summit of Mount Pinatubo. This would signal the beginning of the second largest volcanic eruption of the 20th century. Although evacuations were held as early as April of 1991, some still didn't see it coming. No one was really prepared for what was about to happen. After all, the Pinatubo has been dormant for approximately 600 years before this happened. At first, many didn't think much of the volcano's emissions. These were seemingly minor, inconsequential, thus a number of people who resided within the area of the volcano just went about their lives normally.
It wasn't until a week after in June 15 when the big one came. Past noontime that day, a huge mushroom-like cloud covered the Pinatubo. Darkness blanketed the afternoon sky. The ground would shake intermittently. Residents recall their roofs being bombarded by rocks. At this point, people started running as far away as they can since pyroclastic flow was already pouring out from the volcano. The outburst lasted for nine hours, but its effects would be felt far longer than that. Numerous Filipinos lost their homes, many lost their lives. It cost the country billions in economic and infrastructure damage. And while it would supposedly take several centuries before Pinatubo would burst with such force again, PHIVOLCS reminded those who live near it to continue to be vigilant.
Twenty five years later, Mt. Pinatubo has remained still, quiet. The last time it put a scare was in July 1992, wherein there was a minor eruption. But since then, nothing. People have moved back to its proximity and are now leading normal lives once again. New homes, roads, and bridges have been built. While traces of lahar remain visible in some areas, everything seems back to normal. Gradually, those who were affected by the tragedy were able to put things back the way they were. Well not exactly the way they were, but the best it could be, at least.
Filipinos have withstood countless calamities over the years. There's Yolanda. Ondoy. There's the massive earthquake that struck Luzon a year before the Pinatubo explosion. Mount Pinatubo spewed hell on that fateful day in June of 1991. But no matter how devastating it was, it didn't break us. We've proven time and time again that the Filipinos are disaster-proof. It goes like this: we face catastrophe, we band together and endure, and we get back up.
Every single time. Today, a stunning cyan-colored lake could be found in the crater of Pinatubo, right in the middle of a blossoming forest. It was formed from the pyroclastic materials after the explosion. Perhaps, this best represents the beautiful and undying Filipino spirit.
---
Read Related Articles:
A Life-Changing Experience in Pinatubo
10 Images of Filipino Resiliency During Typhoon Mario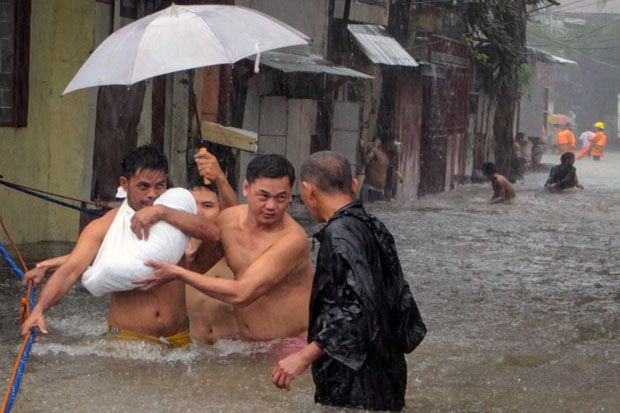 Be a Pinoy Wanderer!
Choose Philippines encourages writers, photographers, travelers, bloggers, videographers and everyone with a heart for the Philippines to share their discoveries and travel stories.
Share Your Journey
Other Stories by A.A. Mercado