Mountains and Volcanoes
Cherry Blossoms Found At The Foot Of The Highest Peak Of Negros Island
Negros Occidental
La Castellana is a first class municipality in Negros Occidental named after Spain's "Paseo de La Castellana" in Madrid. The town is located at the base of Kanlaon Volcano and is famous for its annual festival, Bailes de Luces, and for its scenic spots.
Did you know that you can also find cherry blossom trees in this town? It was just recently noticed by the townsfolk that Palawan cherry blossom trees are growing in the mountain areas of the town which is part of the Kanlaon National Park and Forest Reserve.
It is said that the cherry blossoms color changes depending on the month or season. You'll either see it in white, yellow or pink.
The mayor of La Castellana, Negros Occidental has already requested the Department of Environment and Natural Resources (DENR) to study the trees and how to propagate it.
There is no word yet if the area will be open to the public for those who would like to see it up close. But, you can already see the trees from the highway if you drive from La Castellana going to Canlaon City.
So when you're in Visayas, you no longer need to go to Atok, Benguet or Puerto Princesa, Palawan, and even book a flight to Japan or Korea just to see these Sakura trees.
For more info, contact the La Castellana Tourism Office at (34) 473-0472.
---
How to Get There
From Manila, you can fly to Bacolod (Php2500++, round trip, 45 minutes). From Bacolod-Silay Airport, you can take a shuttle (PhP 75-100 per head), or a cab (minimum of PhP 400) and ask to be dropped off at your destination.
From Bacolod, ride a bus at the south terminal going to La Castellana (1.5 hours).
VIEW: See what to bring home from Negros Occidental with the Pasalubong Map:
---
More of Negros Occidental Province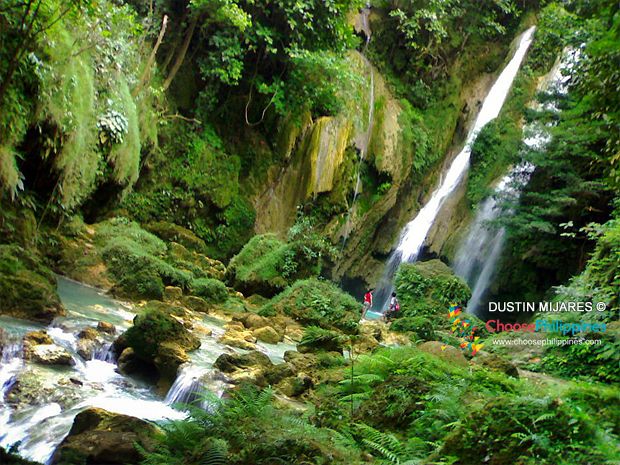 Be a Pinoy Wanderer!
Choose Philippines encourages writers, photographers, travelers, bloggers, videographers and everyone with a heart for the Philippines to share their discoveries and travel stories.
Share Your Journey
Other Stories by Belle Piccio