Restaurants
From Pandesal to Red Velvet Cupcakes: Baler's Best-loved Bakeshop
Baler
Tucked in the backyard of an Aurora-born family is the seemingly nondescript Dialyn's Bakeshop. Don't be fooled, however, as this simple bakery could just be your little piece of heaven right in the birthplace of Philippine surfing, Baler.
Your Pastry of Choice in One House
Enticing locals and tourists with fresh bread and mouthwatering cakes in the last three years, the local bakeshop sells goods at a very affordable price range, with treats starting at PhP 10. If you're looking for the town's best pandesal, only at PhP 3 each, then you should arrive at daybreak as stocks run out early.
They also supply cakes in other establishments in Baler like Costa Pacifica and Aliya Surf Resort. One of their specialties is the loaf pastry that's half-bread and half-cake sold at PhP 250/loaf. If you want the Costa Pacifica version with intricate frosting and design, a slice is at PhP 180.
From A Humble Beginning
We chanced upon Dialyn's Bakeshop while looking for a bottle of water after a day's activity at Zubia Elementary School for the 3rd Baler Back to School Drive. Noel Tolentino, husband of Dialyn, shared a table with us while we were feasting on the cupcakes we ordered.
He started telling stories of the old Baler, how different it was back then without the hundreds of people crowding the beach and the number of newbie surfers hogging the waves at the lineup. We found out later that he is one of Baler's first generation of surfers along with his brother who is now based in California. He also revealed that, contrary to popular belief, they did not use the boards left behind by the crew of the Hollywood movie Apocalypse Now (1979). They were riding the waves of their home break way before that. He is now the chairman of Aurora Surf Riders (ASRAI).
We visited the bakeshop again the following morning for breakfast and finally met the woman behind the name. Ate Dialyn humbly accepted our invitation to talk about her brainchild.
She was not really a fan of baking until she got into a few lessons from a friend in Manila. Like any other beginner, her first sets of pastries weren't as good as the ones they serve today and their first shop was even smaller. In time, they expanded the bakeshop, added tables and chairs, extended the baking area, and put up a signage along the street.
She was approached by the Kris TV crew when the talk show made a cover story of Baler sometime in February 2015. However, the small place back then wasn't suited yet for a TV feature. Despite this, the deliciousness of the bread they serve was enough to advertise Dialyn's Bakeshop to locals and tourists who hear about the place through word-of-mouth.
Even Senator Sonny Angara and his wife Gloria cannot resist Dialyn's whenever they come home to Baler. The senator's favorite is the cheapest one—Brazo de Mercedes—while Gloria's pastry of choice is Brazo de Kalamansi, exclusively baked for her.
Ate Dialyn confesses that what they get from the bakeshop is just enough for the family, "sapat lang." She's just thankful that people frequent the place and share stories with them.
With such humble owners, who would not want to visit Dialyn's Bakeshop and have a cup of coffee or chocolate with other pastry-lovers?
Dialyn's Bakeshop is located at Buton St., Sitio Labasin, Brgy. Sabang, Baler, Aurora. It is right beside Ruperto R. Zubia Sr. Elementary School. Operating hours are from 4 am to 8 pm. Closing time sometimes extends to 12 especially during weekends.
---
Where on Earth is Baler?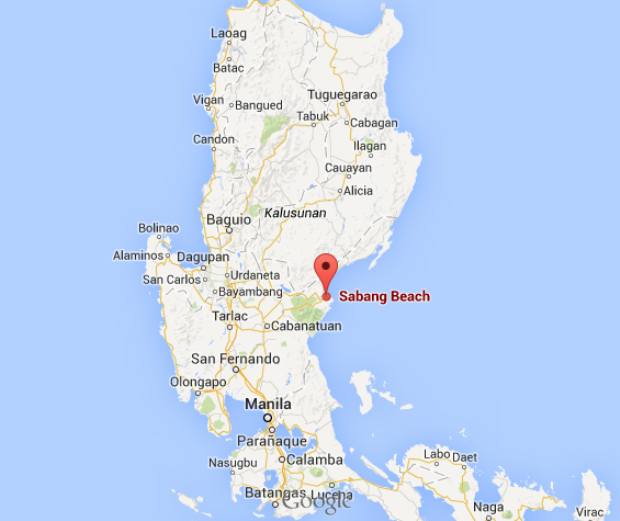 How to Get There
Baler, Aurora is a 5 to 7-hour bus ride from Manila, with the travel time depending on which bus you'll take from Cubao, Quezon City.
Option 1: Joybus Deluxe Bus (Genesis) - has no stops, 5 hours
Option 2: Regular Genesis A/C Bus - 7 hours
Option 3: Genesis or ES Transport bus to Cabanatuan City then transfer to Aurora Bus Line at the Cabanatuan terminal.
Experience More of Baler:
WHERE TO EAT:
Be a Pinoy Wanderer!
Choose Philippines encourages writers, photographers, travelers, bloggers, videographers and everyone with a heart for the Philippines to share their discoveries and travel stories.
Share Your Journey
Other Stories by Christa De La Cruz