Restaurants
Rustic Town Meets New Flavor: Ang.New.No Restaurant
Rizal
Angono, Rizal is known for its countryside vibe despite being only 30 kilometers away from Metro Manila. Legend has it that the name "Angono" came from "Ang Nuno" or "Ang Puno," the name which the early settlers use call their ruler Datu Biga.
This is also the name in which Ang.New.No Restaurant played on.
As a contraction of Ang New Angono (The New Angono), Ang.New.No also features up and coming artists from the "Arts Capital of the Philippines." If Balaw-Balaw Restaurant highlights the works of the masters, the new cafe draws attention to the neophytes.
Aside from the paintings and sculptures, the restaurant is also accented by the woodcraft made by the family patriarch who is also an architect.
Since the Calleons opened it on March 16, 2013, Ang.New.No has become a regular hangout spot for various crowds. The Friday acoustic nights bring in the young, Saturdays have the yuppies taking a break from a busy week, and Sundays accomodate the families who just attended mass.
Their unique pizzas topped with tinapa and itik, Filipino recipes that remind one of home, and other comfort dishes have become the town's favorite.
If you're looking for something new in the old town of Angono, then Ang.New.No is definitely a must-try!
Ang.New.No is located at #6 Manila East Road, Brgy. San Roque, Angono, Rizal. It opens at 10 AM everyday and closes at 12 midnight from Monday to Thursday and Sunday and at 2 in the morning from Friday to Saturday.
Where on Earth is Angono?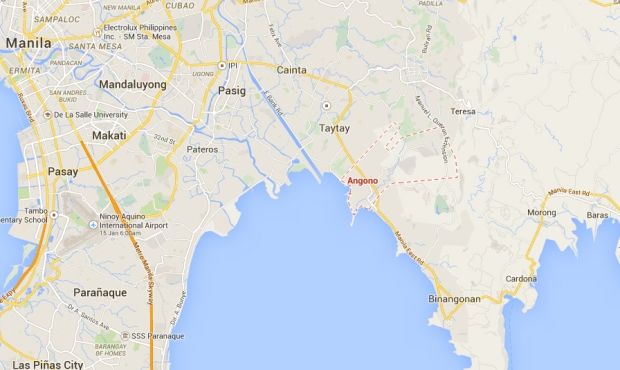 How to Get There
Jeepneys and FX vans with the signage 'Tikling' can be found plying the streets of Makati, behind the Farmers' Market in Cubao, and near EDSA Central/Crossing in Mandaluyong. From Tikling, ride a jeepney going to Angono.
Experience More of Angono
Be a Pinoy Wanderer!
Choose Philippines encourages writers, photographers, travelers, bloggers, videographers and everyone with a heart for the Philippines to share their discoveries and travel stories.
Share Your Journey
Other Stories by Christa De La Cruz