Water Forms
The World's Best Spring Fed by Tears: Mythical Mabinay
Negros Oriental
Come rain or shine, the cool and clean waters of Mabinay Spring are simply enticing. Take a look at these photos and you'll know why.
Mabinay Spring; photo by Romivil Cayabyab Jr.
Mabinay Spring is a perfect recreational venue for family and friends. It offers kayaking, swimming, and other fun activities.
Resembling a giant swimming pool, this natural habitat has remained untouched for centuries. Its spring water is crystal-clear and is as cold as ice.
Locals are proud of this treasure, and who can blame them, especially since it provides them an unlimited water supply? The Mabinay Spring also serves as the town's main water resource.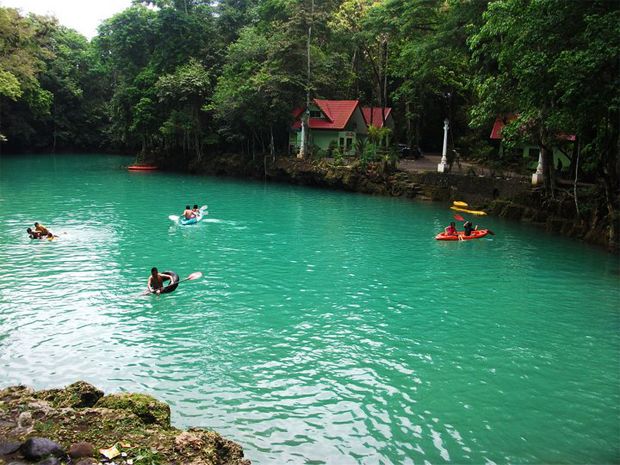 Enjoy kayaking and swimming at the cold spring; photo from Mabinay Spring FB Page.
Nature-lovers will surely be amazed driving under shades of towering centuries-old native trees along the spring's perimeters.
And to top it all of, Mabinay Spring has a pretty story behind it. Almighty Wikipedia says:
"Folklore has it that the beautiful Binay fell in love with the son of her father's rival chieftain. Her father ended the affair by having her lover killed. Binay grieved. Mother Nature took the weeping maiden into her bosom. Where Binay was laid to rest, a spring broke forth. She weeps to this day, feeding Mabinay Spring."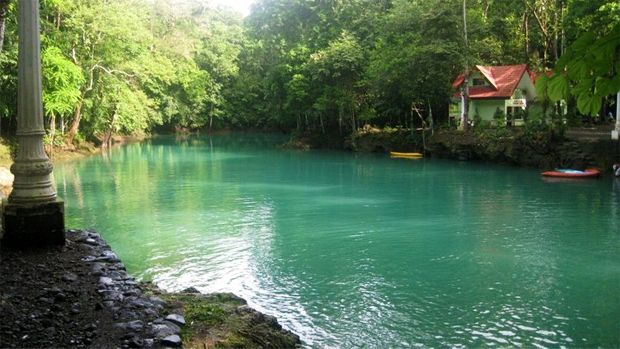 Photo from Mabinay Spring FB Page.
We're sure that there are other similar myths around the world, but we're sure Mabinay is the most marvelous of them all. (Of course, we're biased.)
For overnight stays, you can rent cottages (good for 5 pax max) for only Php 700. Kayaking is only Php 50 per hour. (*Note: Rates may be subject to change without prior notice.)
For inquiries about Mabinay Spring, contact (+63) 917-576-6702 and for more information check out the Mabinay Spring FB page.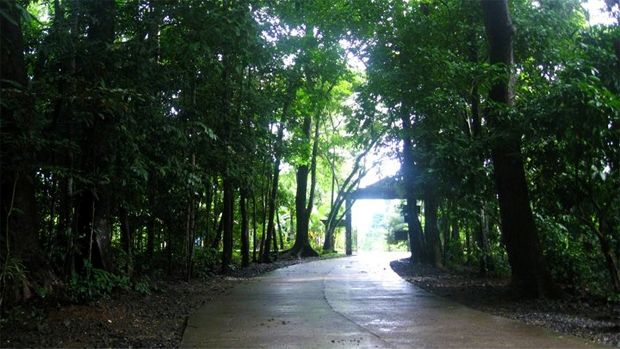 Photo from Mabinay Spring FB Page.
Mabinay is the second largest town in the province of Negros Oriental. Aside from its natural spring, the municipality is also known for its caves. The Odloman Cave is one of the largest in the Philippines, measuring 8,870 meters long, while the Cayaso Cave is the ninth longest, measuring 2,222 meters long.
How to Get There
From Manila, you can fly to Dumaguete (estimated cost of Php 4,000++, round trip, one hour and 15 minutes). You can ride a tricycle (around the city, it's a minimum of Php 8 per passenger per destination) and ask to be dropped off at the bus terminal.
Mabinay is about 87 kilometers away from Dumaguete City, which has been named as one of the world's best places to retire.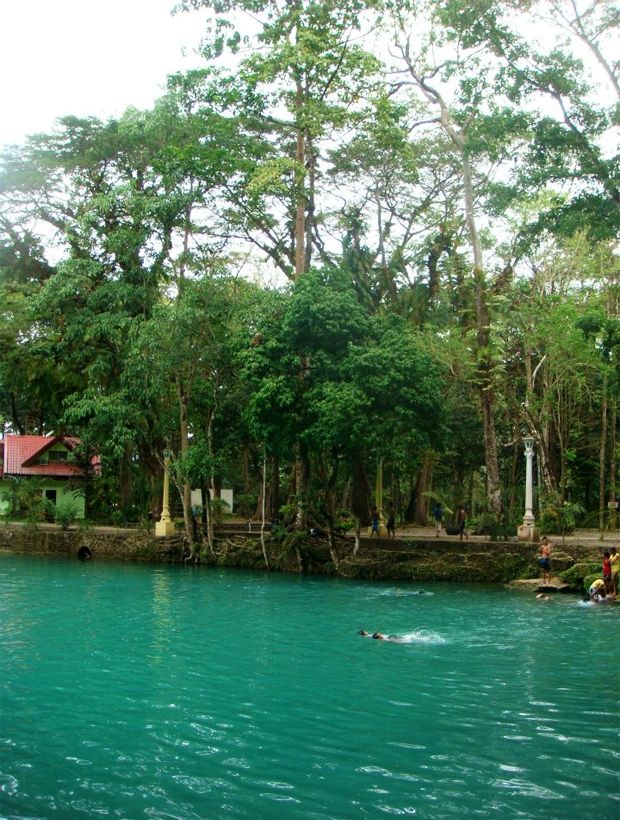 Mabinay Spring; photo by Romivil Cayabyab Jr.
Be a Pinoy Wanderer!
Choose Philippines encourages writers, photographers, travelers, bloggers, videographers and everyone with a heart for the Philippines to share their discoveries and travel stories.
Share Your Journey
Other Stories by Belle Piccio