Water Forms
Bike all the way: The La Mesa Nature Reserve Experience
Nothing beats the experience getting closer to nature under the calm bamboo roofs, silent creeks and muddy trails inside La Mesa Nature Reserve. Located within the vicinity of Fairview, Quezon City, this jungle attraction offer bikers and enthusiasts unprecedented cycling and trailing feat. With massive numbers and diverse selection of laterals available for everybody, from easy to extreme passages, this will change your view on bike trailing based on your preference. Go challenge yourself, trail the woods and conquer the tower locations of La Mesa Nature Reserve!
"The Lead" As soon as we enter the trail, we noticed how magnificent the area is. From the relaxing swaying tree breeze and chirping birds, we came in relaxed the entire time. Clamping bamboo woods, rippling sounds of the creek and rivers, these are just some of the things you need to experience yourselves.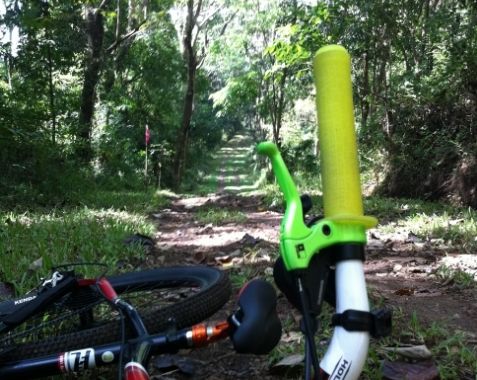 "La Mesa Reservoir" Beyond the deeper spots of the Nature Reserve lies a reservoir which serves as rejuvenation area for the tourists. Everybody can relax, eat, drink their packed foods for better energy regeneration.
"The Water World" A sweet and soft mist drop is enough to awaken the soul of the free waters. I am not scaring you people, just notice how calm the reservoir is! Enjoy the ambiance and smell the fresh breeze.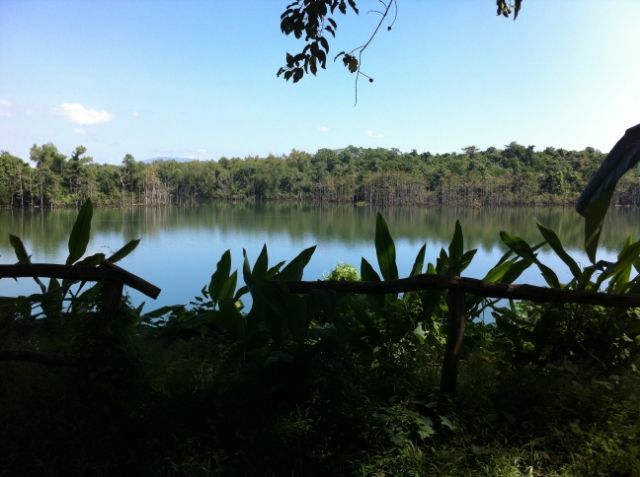 "Humble Beginnings" The venue opener, a good welcome from the community of La Mesa Nature Park!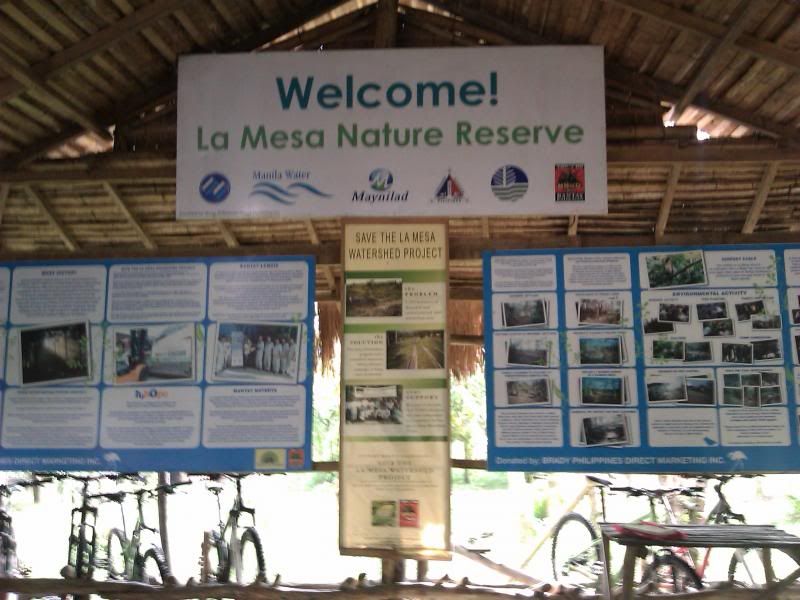 "Meet the Riders" I have been biking since my elementary days, which means, I already have my legs pumped and pumped for so many years now. Unfortunately, I lost my bikes and went onto a relaxed state years after. Years and years passed, I decided to return to my passion, to cycle but this time to the extreme!
My group is consists of men from different crafts, which makes us more open in experiencing thrills and challenges. I, for one, is from ABS-CBN Motion Graphics team, which also happens to know that La Mesa Nature Reserve is under managed by ABS-CBN Foundation. Now that's a fact! Along with my other officemates and from other offices, we affirmed to the idea of surging the trails of La Mesa Nature Reserve.
It is located about 15-20mins ride in a private vehicle, or about 40-50mins in public transport from Quezon City proper. We started 8am in the morning, the best time to ride the trails since the woods are breezingly cold.
The trail offers diverse number of laterals for everybody. May it be easy for the beginners, medium for the advance players and hard for the hardcore players, they cater laterals to pass though and bike on.
Watch towers are also located in isolated spots. These serves as checkpoints and resting areas. I believe they have 7 towers in all, which makes the Tower 1 the hardest test of all. With an elevation of 65-70 degrees uphill biking, this will burn your energy, and even your heart out. Not to mention its 5 kilometer distance. Not hard? Now you try :) Fortunately, I succeeded. Tower 7 being the easiest, lays on a flat bed, Towers 4 and 5 as medium challenge.
Inside the trails lies also distributed cottages for relaxation. In addition, there are beverage sellers in the morning to help you quench your thirst and serve boiled eggs and bananas for energy restoration, and for another go!
As soon as everybody end up biking, the resident employees offer bike cleaning for 30Php. Yes, I know, it's cheap. But wait there's more! Not that they will only pressure spray your bike, they will also provide the sweetest experience by brushing every teeth of the bike tires as well as the other components. Now that is bang for buck service!
Overall, what we have experienced was way off our expectations. Not just that we thought of enjoying the trail rides, but we also saw how glamorous the nature reserve is. Bamboos, trees, creeks, cottages - just some of the attractions you might want to see yourselves out.
Be a Pinoy Wanderer!
Choose Philippines encourages writers, photographers, travelers, bloggers, videographers and everyone with a heart for the Philippines to share their discoveries and travel stories.
Share Your Journey