Buy Local
Show Your Filipino Pride: Choose Philippines Items for Sale!
Choose Philippines Items: On Sale!
Spread the word when you travel within the archipelago or abroad. Promote the country to other Pinoys and foreigner friends. Wear the shirts and take your Choose Philippines items anywhere you go!
You can buy the items shown below at the ABS-CBN Store (Ground Floor, Eugenio Lopez Jr. Building, Mother Ignacia St., Diliman, Quezon City) or at the ABS-CBN Store e-commerce page, abs-cbnstore.com/ChoosePhilippines.
1. Men's and Ladies Shirts at Php 350 each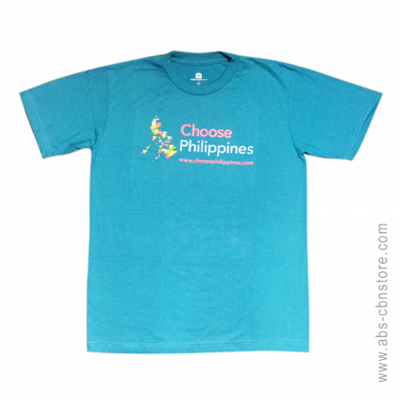 2. Pink Travel Kit Php 450
3. Blue Travel Kit Php 380
4. Frosted Mug Php 250
5. Ceramic Mug Php 150
6. Mousepad Php 150
7. Lanyard Php 150
8. Bag Tag Php 100
9. Ref Magnet Php 100
10. USB Card Php 300
Be in and proudly wear Choose Philippines. Don't forget to like the Choose Philippines Facebook page!
Be a Pinoy Wanderer!
Choose Philippines encourages writers, photographers, travelers, bloggers, videographers and everyone with a heart for the Philippines to share their discoveries and travel stories.
Share Your Journey
Other Stories by Choose Philippines