Buy Local
Shop to Help: Heartwarming Products from Calamity-Devastated People
Moved by the destitution that followed the Bohol earthquake and Typhoon Yolanda, the Association of Negros Producers (ANP) challenged its members to share the blessings of their crafts to people living in communities affected by natural calamities and armed conflict.
And so they held this trade fair of awesome island products in the Big City.
The members of the ANP, led by their Chairman Mary Ann Colmenares and President Jojie Locsin, visited communities in Bicol, Cebu, Masbate, northern Negros, Iloilo, Capiz, Aklan, and Antique.
They bought raw materials that otherwise could have been sourced closer to Bacolod, if not for the need to help the situations in devastated and distant areas. They hired locals to gather shells, pandan leaves, wood from fallen trees, and coconut shells and lumber.
The 29th Negros Trade Fair.
Coco Matt Trays from Babylan's Coco Crafts.
At the trade fair, expect to find calamity-inspired products, including:
Hacienda Crafts' Macramé Pendant Lamp that uses woven baskets from San Remigio in Cebu;
Hacienda Crafts uses hand woven baskets from San Remigio in Cebu that now form part of the Macramé Pendant Lamp.
Tumandok's Haiyan Collection of furniture constructed from coconut wood from San Dionisio in Iloilo;
Cut-off pieces of coco lumber from Brgy. Agdaliran are now the Haiyan Collection of tables, lamps, trays, and picture frames. Tumandok Crafts & Industries prides itself in the ability to manipulate raw materials and turn them into high-quality home pieces.
NVC's "The Story of Maria Luisa," a mosaic art collectible depicting the life of a two-year-old in Palo, Leyte, who lost her mother to Yolanda;
The Maria Luisa Story
Jojo Vito's Festival Dolls Collection wearing shells from Bantayan Island and Molocaboc Island;

Marayo's Sea Jewels necklaces and bracelets adorned with shells from Cebu;

Artisana's Yolanterns decorated with coconut shells from Leyte;

Pandan-woven Bantayan Tote of Kiculo;
The Bantayan Tote at Kiculo's booth at the 29th Negros Trade Fair. Its neat weaving pattern offers a rustic island feel that shouts "weekend getaway!"
Some of these products are also winners of the 2014 Bulawan Awards, a competition that the ANP organizes to push its ranks to create high-quality, high-design merchandise.
No doubt, products like these will wiggle their way into the hearts of buyers, but they will also give shoppers the avenue to help.
Thus the Negros Trade Fair isn't just a market; it's a wonderful emotional experience.
Marsse Wine holders are good gift ideas!
ANP members are experts at helping. In the '80s, ANP was established by visionaries who built handicraft businesses to give alternative livelihood to farm workers displaced by the sugar crisis and insurgency.
ANP's original guards may have given way to the next generation, but the calling remains.
The Negros Trade Fair is the longest-running provincial trade fair held in Metro Manila every year, a feat made possible by the support of the provincial government of Negros Occidental.
There are over 80 selling booths to be filled with the latest merchandise from ANP's five sectors, namely, Furniture & Furnishings, Gifts & Housewares, Fashion & Garments, Food, and Natural & Organic.
There will also be hot food featuring the best of Negrense cuisine, headlined by the original chicken inasal. The famous piayas, mango tarts, and other pasalubong delicasies will also be available.
Barquillos
The 29th Negros Trade Fair will be open from 10am to 9pm on Sept. 24, 25, and 28 (Wednesday, Thursday, and Sunday) and from 10am to 10pm on Sept. 26 and 27 (Friday and Saturday). Entrance is free.
Vivo does hand crocheted dioramas featuring Philippine culture.
For more information, call 034-434-1000 or 0917-312-1664. Follow the Negros Trade Fair on Facebook, or send an email to [email protected]
(All photos from the 29th Negros Trade Fair Smiles Beyond Borders Facebook.)
---
VIEW: Looking for the real deal? Explore Bacolod City with the Choose Philippines Fun Map: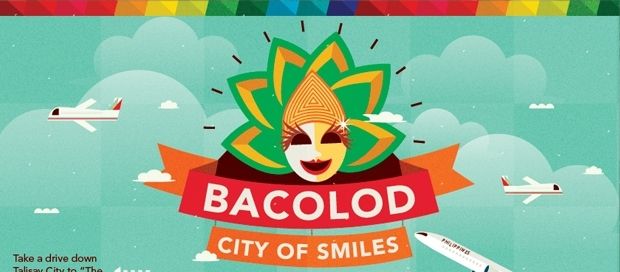 Be a Pinoy Wanderer!
Choose Philippines encourages writers, photographers, travelers, bloggers, videographers and everyone with a heart for the Philippines to share their discoveries and travel stories.
Share Your Journey
Other Stories by Choose Philippines