Buy Local
Aklan's Piña Fabric: The Queen of Philippine Textiles
, , ,
Do you often wear barong Tagalogs or baro't saya (terno) in formal occasions? Ask what it is made of, you might be wearing fabrics made of or mixed with piña fibers.
Piña is a Spanish word that literally translates to "pineapple." The word is use as such in describing the fabric because it uses pineapples in making the fibers. The piña cloth is soft and looks delicate but it is durable and long-lasting. It's comfortable and luxurious that our national costumes, referring to barongs and sayas, are often made of piña cloth.
Aklan is recognized to be the biggest producers of piña fibers in the Philippines. Fibers blended and woven with silk is called "piña seda" or "piña silk" while the one mixed with abaca is called "piña jusi." There's also piña fibers mixed with cotton and there are cloths that are 100% made of piña which makes it more expensive. Fabrics made of pineapple fibers are known to be sheen and soft and also for its sheerness and quality.
The province has communities of weavers from different towns. It is also home to skilled piña weavers. Piña weaving is the oldest industry of Aklan Province. It has enjoyed profitable success and economic hit in producing varieties of piña cloth which were worn by distinguished persons and VIPs in the country.
Piña jusi is the top local product of the province. Aklanon families that are into weaving considered it to have been part of their life and culture since the art of weaving and learning it was handed down from generations to generations. It is one of the sources of income for Aklanons mostly located in barrios.
One of the weaving communities in Aklan is located at Old Buswang Kalibo. The Herminia Piña Weaving Industry was established in 1996. Though not as old as the other communities, the company is also duly license manufacturer and trader of hand woven piña cloth, piña-silk, abaca-cotton-silk, piña bastos-abaca-cotton and fine abaca cloth. You can say that it's a "family business" since the weavers are mostly family members. Starting from their grandmother to the present generation they handed more than hundred year old hand-woven cloths. All the materials used are natural fibers from pineapple, silk cocoons, abaca and cotton and the fabric are color with vegetable dye. They kept the process done in traditional method but is also exploring innovation without sacrificing the quality of the product.
To know more of the Piña Weaving Industry, contact Aklan Provincial Tourism Office at (036) 262-4692.
(Photos are from La Herminia Piña Weaving Industry unless otherwise stated.)
---
There are many places to explore in the province. This January, make the Kalibo Sto. Niño Ati-Atihan Festival your jump-off point to explore Aklan Province.
What else to see in Aklan? Explore the province with our Choose Philippines Aklan Map.
---
How to Get There
From Manila, you can fly to Kalibo (estimated cost of Php3,000++, round trip, one hour). From Kalibo Airport, you can ride a tricycle and ask to be dropped off at your destination. If coming from Boracay/Caticlan, ride a van to Kalibo (estimated cost of Php100-200, two hours).
For inquiries, contact the Provincial Tourism Office of Aklan at (036) 262-4692.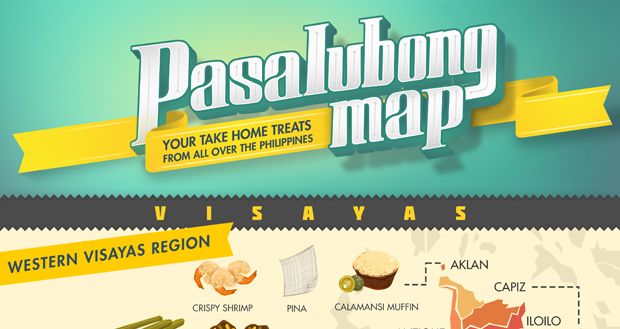 ---
More of Aklan
Be a Pinoy Wanderer!
Choose Philippines encourages writers, photographers, travelers, bloggers, videographers and everyone with a heart for the Philippines to share their discoveries and travel stories.
Share Your Journey
Other Stories by Belle Piccio