Buy Local
Pinoy Snacks: Tasty Crunchy Squid Rings
, Negros Occidental,
Squid ring, a tasty crunch snack, is the best pasalabong to buy if you're in Sagay City, Negros Occidental.
Sagay is at the northernmost tip of Negros. It's approximately 82 kilometers northeast of Bacolod City, the provincial capital of Negros Occidental.
One of the known makers of squid rings in Sagay City is the Veloria's which started out as a small family business. Veloria's Squid Rings is already receiving orders nationwide and their products are shipped directly to their customers.
Here's a recipe on how to cook Sigay's best delicacy. You can follow the simple procedure in deep frying but make sure to slice the squid into thinner pieces.
Ingredients
1/2 kilo fresh squid (pusit), washed and cleaned
2 tbsps calamansi or lemon juice
1/2 cup cornstarch
1/2 cup all-purpose flour
1/2 tsp baking soda
1/2 cup water
1 egg
salt
cooking oil
Procedure
Slice squid into half inch rings.
Marinate for 30 minutes in 1 tablespoon of calamansi juice and sea salt. Drain. Then combine cornstarch, flour, salt and baking soda.
In another bowl, blend water, the remaining calamansi juice, egg and oil.
Dip squid rings into flour mixture, then into egg mixture, and deep fry until golden brown.
Serve hot with sweet chili sauce or vinegar with garlic.
If you don't have the time to cook your favorite squid rings and just want to order Veloria's Squid Rings, contact (034) 722-6517 or 435-6752.
So when in Sagay, don't leave the city without grabbing a pack of squid rings!
(All photos courtesy of Ronald Villar of Sagay City Info-Tourism Office unless otherwise stated)
VIEW: See what else to bring home from Negros Occidental with the Pasalubong Map: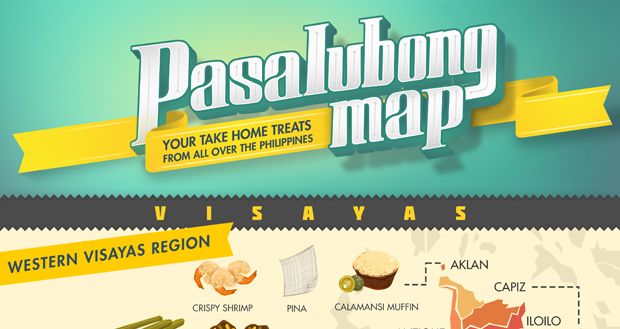 ---
How to Get There
From Manila, you can fly to Bacolod (Php2500++, round trip, 45 minutes). From Bacolod-Silay Airport, you can take a shuttle (Php75-100 per head), or a cab and ask to be dropped off at the nearest bus station for Bacolod-Sagay.
Or you can also go to Bacolod via ferry (estimated cost of Php2700++ with meal, round trip, 20-22 hours) from Manila. From the port you can hail a cab and ask to be dropped off at the north terminal bus station for Bacolod-Sagay. Going to Sagay City, buses and vans for hire regularly ply the northbound route of the Negros highway. Sagay is approximately a two-hour drive by private car from Bacolod city.
---
VIEW: Make Sagay your jump-off point to explore Bacolod City: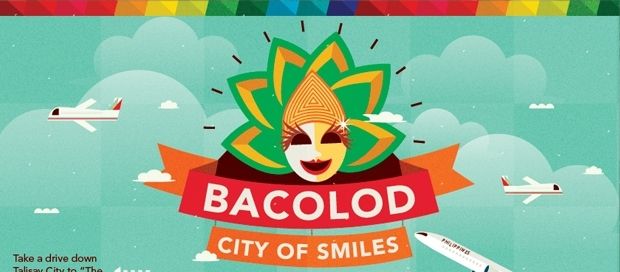 ---
More Pinoy Seafood Recipes
Be a Pinoy Wanderer!
Choose Philippines encourages writers, photographers, travelers, bloggers, videographers and everyone with a heart for the Philippines to share their discoveries and travel stories.
Share Your Journey
Other Stories by Belle Piccio