Buy Local
Your Trash Is Their Treasure: Sustainability For The Women Of Valladolid, Negros Oriental
, Negros Occidental,
Valladolid is a 4th class municipality subdivided into 16 barangays in Negros Occidental. It is bounded by municipalities of San Enrique at the south and Pulupandan at the north, La Carlota City at the east and the Guimaras Strait at the west.
The town was established in 1860. Valladolid is known as the "rice granary" and "food basket" of Negros Occidental. You'll know that you are already passing the town by the fruit stands located just alongside the highway. Vendors are selling different exotic delicacies, jams, watermelons and mangoes.
Aside from the livelihoods involving delicacies, agriculture and fishing, Valladolid also offers handicrafts and hand woven products that are ideal for souvenirs.
If the men of the Barangay Tabao are into fishing and crabbing, the women are into handicrafts as means of livelihood through Tabao Proper Community Association (TAPROCOA) and Tabao Proper Macrame Weaving Association or simply called as Macrame.
TAPROCOA has been helping the women of Brgy. Tabao for almost 3 years already. Through the association, they were taught how to make rugs and potholders, flowers made of papers, stools made of plastic bottles among others.
The products are made of recyclable materials. They were taught that instead of throwing things away, you make something new out of it, since we all know that there's money in garbage. They earn through orders made by people who knows about their products.
Macrame currently has 35 members. They started macramé weaving in the barangay for women who chose to be stay-at-home moms. Similarly with TAPROCOA, they are able to sell their products to people who place orders.
A variety of macramé products are available like shoulders bags, belts, handbags, purses and many others. The women of Brgy. Tabao were only taught of one design at first but with the help of technology, YouTube, they were able to create more designs for their products since it started two years ago. Weaving has been of great help to them, since a product worth between Php1000 to Php1500, they can easily earn about Php300 to Php500 per item. The macramé bags of Valladolid have already reached different countries such as Canada and Australia.
These livelihoods have helped the women of Valladolid especially those in Barangay Tabao earn extra income in order to help their husbands who work hard fishing or crabbing as well as to support their children's educational needs. And, since they are busy working and perfecting their crafts, it has helped them avoid gambling, turning them to more productive members of their community.
(photos are screen grabs from MagTV na Amiga. Watch MagTV na Amiga at www.iwantv.ph)
---
How to Get There
From Manila, you can fly to Bacolod (Php2500++, round trip, 45 minutes). From Bacolod-Silay Airport, you can take a shuttle or a cab and ask to be dropped off at your destination.
You can also go to Bacolod via ferry (estimated cost of Php2700++ with meal, round trip, 20-22 hours) from Manila. From the port you can hail a cab and ask to be dropped off to your destination anywhere in Bacolod City.
Jeepneys are the most common and cheapest means of transportation in the city. They have designated routes to follow, so if you're in a rush it's better to get a cab.
Valladolid is about 31 kilometers or approximately a 35-minute drive from Bacolod City by private car and 45 minutes by public utility vehicles via the main highway.
VIEW: See what to bring home from Negros Occidental with the Pasalubong Map: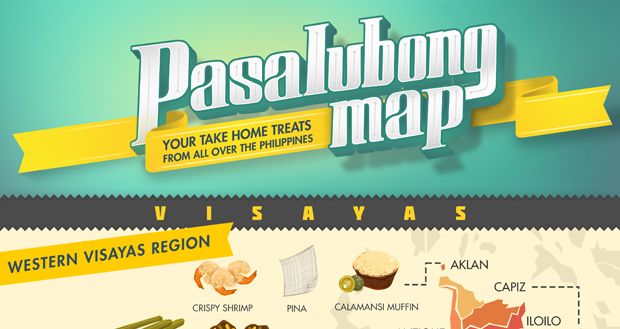 ---
More Products from Negros Occidental
Be a Pinoy Wanderer!
Choose Philippines encourages writers, photographers, travelers, bloggers, videographers and everyone with a heart for the Philippines to share their discoveries and travel stories.
Share Your Journey
Other Stories by Belle Piccio