Buy Local
Leyte's OkTUBAfest: The Coconut Wine Month
, Leyte, ,
The name of the festival comes from three words: firstly, October – the month of the event celebration; secondly, tuba – the local word for coconut wine and lastly, festival. OkTUBAfest is the biggest gathering of tuba producers in the Philippines!
Started in 2008, filled with songs and dances that then became a special day in Tacloban City, Leyte. Now on its 8th year, the celebration was held last 14 October 2016 at Leyte Park Hotel.
Tuba or coconut wine is one of the major products of the province which features Bahalina. Our version of wine is one of our top exports globally, and so many countries simply adore its mild, yet pungent taste.
Guests and visitors enjoyed the unlimited free-tasting of the different coconut wines as well as the many fun activities featuring the "tuba."
Look at some of the dish prepared during the Best Tuba Infused Dish Competition:
Here are also some of the entries of the Best Tuba Infused Beverage Competition:
There's also the Kawit Painting Competition.
Kawit is made of bamboo pole that is used by a "manangguete" (a local word for tuba harvester). It is attached on the shoulders by a wooden hook and serves as a container of the freshly harvested juice.
Different products made from coconuts are also displayed and being sold. For more information about Oktubafest, contact DOT Eastern Visayas at (053) 832-0901.
(All Oktubafest 2016 photos from DOT Eastern Visayas unless otherwise stated.)
---
How to Get There
From Manila, you can easily fly to "The Gateway to Eastern Visayas," Tacloban, as all major airlines service the city. (Estimated cost: Php 2,700++, round trip, 1 hour and 15 minutes).
By ferry, it will take approximately 36 hours. And it will take almost a day if by bus.
VIEW: See what else to bring home from Visayas with the Choose Philippines Pasalubong Guide: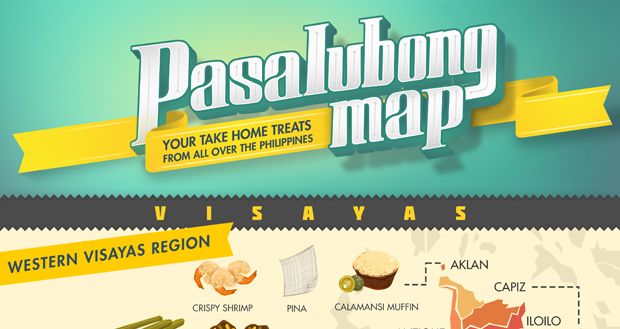 ---
More of Leyte Province
Be a Pinoy Wanderer!
Choose Philippines encourages writers, photographers, travelers, bloggers, videographers and everyone with a heart for the Philippines to share their discoveries and travel stories.
Share Your Journey
Other Stories by Belle Piccio