Buy Local
Spreading and Sharing a Bright Future
Despite the dance music roaring while we were having drinks and hanging out at our balikbayan FIT NY Magna Cum Laude friend's house, this is the song that's been playing in my head. This Filipino folk song, while swigging bottles of expensive alcohol. This good friend of ours, is another story to be told, but not yet.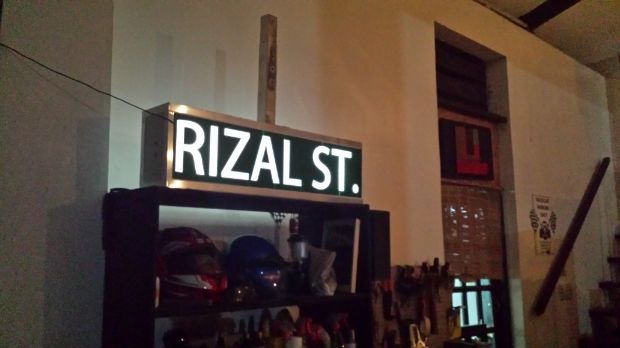 Street sign by Tanglaw
What you're about to read will blow your mind. It may or may not spark change, but it will surely light you up. Yes, figuratively and literally.
Yeah, so we arrived at that house by lunchtime, and we were already amazed at what we saw, some pieces we saw depicts pure art, and some made us think what these pieces were, and what were they for. You'd think they were just usual pieces; they have their very own street sign, yeah but basically usual things. But then when night came and the skies became dark, we were introduced to a different purpose; we were properly introduced to TANGLAW.
TANGLAW is a local brand headed by balik-bayan NOEL TANADA, who happens to own the house that we were staying at. Ninong Noel as I call him used to be a furniture designer in the US for at least 13 years, he and our Ninang Michelle decided to move back here in the Philippines just a couple of years ago. In ninong's stories, he was hesitant to live here again as he has been living in the states for a long time already and he said that if he was to come back and live here, he has to bring something with him.
Astig Lamp by Tanglaw
Astig Lamp by Tanglaw
Initially, he wanted to fabricate local materials for furnitures, but despite that goal he had, he was lead to a different purpose. In which TANGLAW started as he said as his social responsibility to share technology as his way of coming back and giving back. Ninong believed in renewable energy as a way to help out every Filipino that light had never reached yet and as an alternative to traditional light.
He's like Cornelius Robinson from MEET THE ROBINSONS that came to life, he used the renewable energy and invented solar-powered lamps. These lamps are locally patented, so we could say that this is something we should not only be proud of, but support as well.
He has 4 categories for the TANGLAW brand. The first category is aptly called TANGLAW para sa DAAN as these pieces are solely dedicated to helping the people in the roads, are you familiar with the sensor things placed in roads, Ninong made a solar powered sensor light called "daang hari". Making use of the extreme light of the sun, these lights don't need to be charged with batteries or electricity, you just put it on the road and that's it. It's water and shock resistant, and it may last for up to 5 years. Another category is TANGLAW para sa KABUHAYAN. At the 2013 Miss Earth Pageant, you'd see the candidates holding a lamp, this lamps are the SOLERAs. They are basically a multi-functional solar powered "gasera". Not only does it light up your way, you can also charge your phone with it.
Solar Table by Tanglaw
The third category is called TANGLAW SAAN KA MAN, which I think is the most helpful for educational purposes. HENYO is a portable table lamp, specifically invented for the kids for studying. We heard of stories that Jose Rizal studied with a gasera or a candle, but this invention is literally genius! Last is TANGLAW para sa TAHANAN. As our nanays are called "ilaw ng tahanan"; ERMAT is a multi-functional battery, it is charged thru solar power or traditional electricity. It can connect up to 4 light bulbs. And ERPAT shares the same basic principle, but it has a radio, usb port and an SD card reader.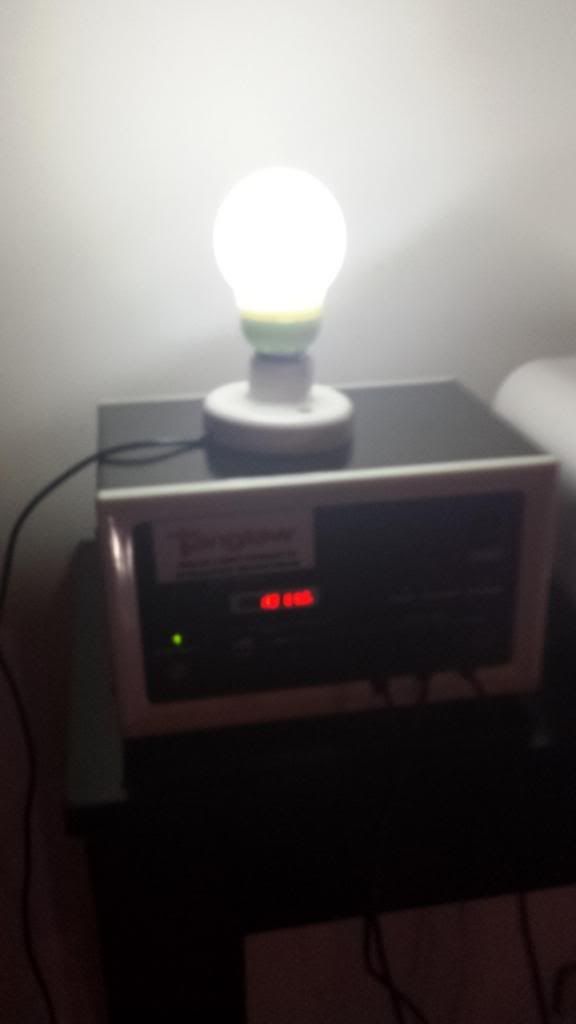 Erpat by Tanglaw
TANGLAW has competitive products, but they would rather be the brand that shares with the people and not only lights their communities but hopefully their lives as well.
*These are just some of their remarkable products, they have more to offer, if you're interested in sharing with TANGLAW; you may contact the author of the article.
Be a Pinoy Wanderer!
Choose Philippines encourages writers, photographers, travelers, bloggers, videographers and everyone with a heart for the Philippines to share their discoveries and travel stories.
Share Your Journey
Other Stories by Joma Labayen