Buy Local
Look for these 5 Cheap and Yummy Eats in Cebu
Cebu
Get the best rates on Booking.com
BOOK NOW
Larsian is located at Fuente Osmeña Circle, Cebu City but due to the undergoing 2-month rehabilitation and repair works that started last July 2, 2018, the vendors were temporarily transferred to Capitol-owned site at B. Rodriguez Street, Cebu City. It is open 24/7.
It's a go-to place for Cebuanos who are craving for grilled food or ihaw-ihaw. Just choose among the several stalls where you would like to order. If it's your first time to visit the place, don't expect to have a fine-dining experience but a dampa-style setting. And, if you don't have an overly sensitive stomach then you'll just be fine. Enjoy every bite. My personal favorite is the chorizo.
READ: Cebu's BBQ Heaven: Larsian sa Fuente
Siomai sa Tisa
Siomai sa Tisa is located at Tisa, Labangon, Cebu City but you can also find its food stalls around the city.
They say, your food trip in Cebu won't be complete if you haven't tried Tisa. It's known in the city to serve the best-tasting siomai. The meaty and juicy siomai is topped with chili garlic sauce. Its regular siomai only costs Php7.00 per piece. One serving consists of 8 siomai. A puso is readily available if you want to eat it with rice.
Tuslob Buwa is another popular street food in Cebu City. It is also considered as an exotic meal. "Tuslob" and "buwa" are Cebuano terms that means "dip" and "froth" respectively.
You can find many tuslob buwa stalls or eateries around the city but try the ones in Azul. It is located at Gorordo Avenue, Cebu City. Operation hours is between 10:00am and 7:00am.
An order costs Php100 only which is already good for about 4 people. The tuslob buwa sauce main ingredients is made from garlic, soy sauce, spices, liver, pork fat and pork brain. It's a "putok-batok" kind of meal.
READ: Tuslob-Buwa: Taste an Exotic Cebuano Treat in the Biggest Seafood Market in Visayas Region
Kusina Uno
Kusina Uno is the home of the best pochero in Cebu! Located at 2nd floor GND Complex, F. Cabahug St., Mabolo, Cebu City. It's open 24 hours so you won't have to worry about your soup fix any time of the day.
Their best seller is their pochero that can serve about 4 people. One order of beef pochero is about Php500 only. There are many food choices from their menu since it's an open air restaurant.
Of course, lechon Cebu should be part of the list. It's Cebu's delicacy! There are many lechon purveyors in the city. One of the known and oldest lechon restaurants is CnT Cebu Lechon. It is located at 1377 V. Rama Avenue, Guadalupe, Cebu City.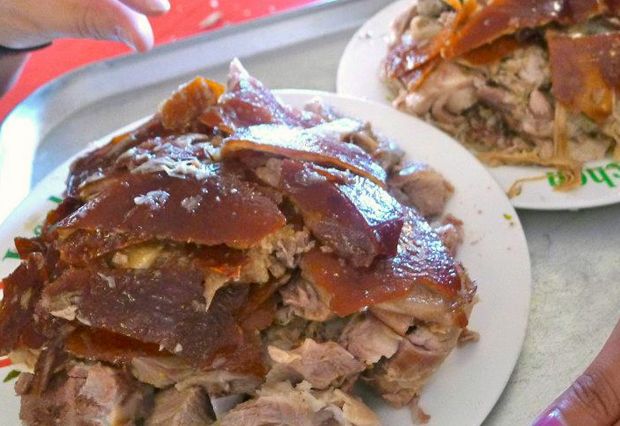 You can order a minimum of 1/4 kilo of lechon that ranges from Php92.00 to Php160 only depending on which part.
Try also other lechon houses like Rico's known for their spicy lechon, Ayer's and Zubuchon.
READ: The Star of Every Pinoy Fiesta: 3 of the Best Lechon Roasters in Cebu
There are many still many establishment that offers affordable and delicious meals in Cebu. Share your experience with us!
*Note: menu rates may subject to change without prior notice.
---
---
---
How to Get There
From Manila, you can fly to Cebu (estimated cost of Php3,500++, round trip, 45 minutes). And from the Cebu Airport, you will need to hire a cab to go to the city proper or to your destination.
Be a Pinoy Wanderer!
Choose Philippines encourages writers, photographers, travelers, bloggers, videographers and everyone with a heart for the Philippines to share their discoveries and travel stories.
Share Your Journey
Other Stories by Belle Piccio