Ecotourism
Baler After the Typhoon: Sharing the Stoke One Notebook at a Time
Baler
Baler, located northeast of Manila, is known as the birthplace of Philippine surfing. It is home to a number of surfing spots—from the popular beach break of Sabang to the secret surfing spots known only to the pros and locals. With waves reaching up to nine feet in the surfing season, it was described by Yahoo! Southeast Asia (May 2013) as one of the "top surf spots" in the Philippines.
Baler has also become a second home for a number Manila-based surfers especially with the relatively short bus ride from the city to the surfing town.
In 2013, when Baler was devastated by a typhoon, Karl Torio didn't think twice about reaching out to the victims in their beloved homebreak. Through the help of Mahdox Surf School, he and six other friends got into an Aurora-bound passenger bus and distributed school supplies to teachers while stationed at a barangay post along Sabang Beach as part of a relief operation.
Since then, the month of June doesn't only signal the return of the south swell—a surfer's much-awaited surfing season—but also another opportunity to bring smiles on the faces of Baler's children.
The distribution of school supplies was replicated in 2014 in a bigger venue with more beneficiaries and more volunteers. Ruperto P. Zubia Elementary School was the selected recipient since most of the local surf intructors have kids enrolled there.
Now on its 3rd year, the Baler Back to School Drive last June 14 was a huge success. Through donations from Karl's high school friends, fellow surfers whom he just met on the line up, relatives, co-workers, and Team Sirena, 168 students of Zubia were given school bags, notebooks, papers, pens, coloring materials and a hygiene pack.
Snacks were also distributed to both students and parents after a series of parlor games that delighted the kids and kids-at-heart.
When asked about his future plans for the outreach program, Karl revealed his wish of holding a medical mission in the coming years. A scholarship program for grommets/groms (young surfers) is also a dream he's keen on making a reality.
Why choose Baler? "They have the friendliest people! The happiest, the sweetest, and fun people on the surface of the earth!," Karl exclaims. The best Baler experience? "Oh well, that's every moment when I'm in Baler."
In the photos above, Karl and the rest of Team Sirena gesture a 'shaka sign,' often associated with Hawaii and surf culture. It conveys the 'aloha spirit,' a concept of friendship, understanding, compassion, and solidarity.
Indeed, what's more 'aloha' than an outreach program that extends these values to those in need?
(Check out the gallery above for more photos of Baler Back to School Drive Year 3.)
Baler Back to School Drive is a project of TELUS International Philippines Outdoor Club through the initiative of Water Sports Club. It is the brainchild of Karl Torio, VP of Outdoor Club.
Baler Back to School Drive Year 3 was made possible through a collaboration with Mahdox Surf School, Baler's premiere surfing institution, and the donation of Mr. Arnold Warren of Fitness First.
---
Where on Earth is Baler?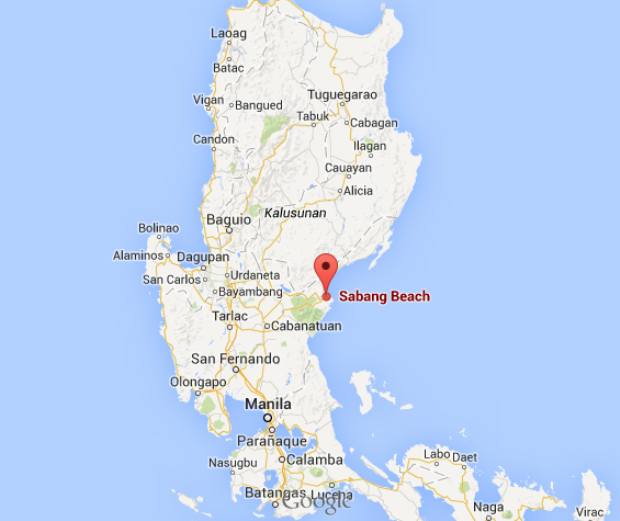 How to Get There
Baler, Aurora is a 5 to 7-hour bus ride from Manila, with the travel time depending on which bus you'll take from Cubao, Quezon City.
Option 1: Joybus Deluxe Bus (Genesis) - has no stops, 5 hours
Option 2: Regular Genesis A/C Bus - 7 hours
Option 3: Genesis or ES Transport bus to Cabanatuan City then transfer to Aurora Bus Line at the Cabanatuan terminal.
Experience More of Baler:
WHERE TO EAT:
Be a Pinoy Wanderer!
Choose Philippines encourages writers, photographers, travelers, bloggers, videographers and everyone with a heart for the Philippines to share their discoveries and travel stories.
Share Your Journey
Other Stories by Christa De La Cruz