Lists
Fly Through a Rainbow (Literally) & 4 Life-Changing Experiences in Allah Valley
South Cotabato
Louie Pacardo of NomadPerspectives.com proudly shares the beauty of his homeland through his photos of 5 experiences that might just change your life in Mindanao's Allah Valley.
---
Allah Valley is a rich natural landscape shared by the South Cotabato and Sultan Kudarat provinces. It's a land blessed with nature's beautiful sceneries and natural attractions. Here are five must-do activities there:
1) Fly through rainbows on a zipline through the Seven Falls
Location: Lake Sebu, South Cotabato.
Lake Sebu is a natural body of water that's the source of irrigation for the region's fertile farmlands. Lake Sebu is also the site for a zipline that passes above seven waterfalls -- that, my friends, makes it the most enchanting and scenic zipline in the Philippines.
In Louie Pacardo's words:
"Since the installation of the popular twin zip lines in Lake Sebu in 2009, experiencing this dream-like scene [flying through the rainbows] has been possible."
"The zipline is considered as the highest in Southeast Asia at 200 meters from the ground. The first zip line is 740 meters long and will leave you suspended for 35 seconds."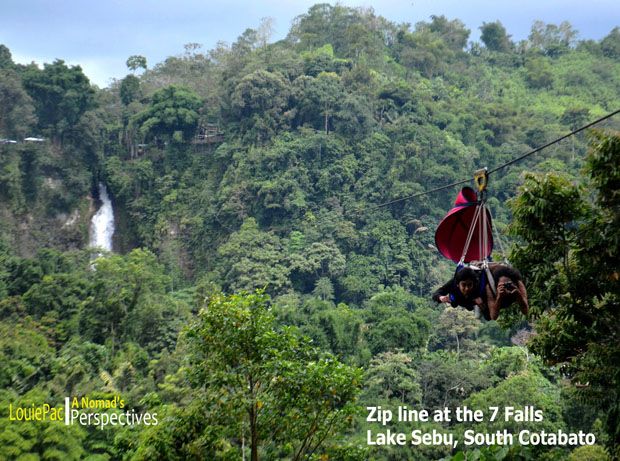 "Rainbows are in their most vivid form during noontime or when sunlight is enough to play with the mists."
VIEW: The Top 5 Tilapia Dishes to Eat in Lake Sebu.
2) Enjoy the glorious view of this caldera before going down to the volcano lake's calm waters
Location: Mt. Melibingoy (Mt. Parker), T'Boli.
The road to the caldera of Mt. Melibingoy and down to Lake Holon isn't easy. But the scene that awaits will make all the aches and pains very much worth it.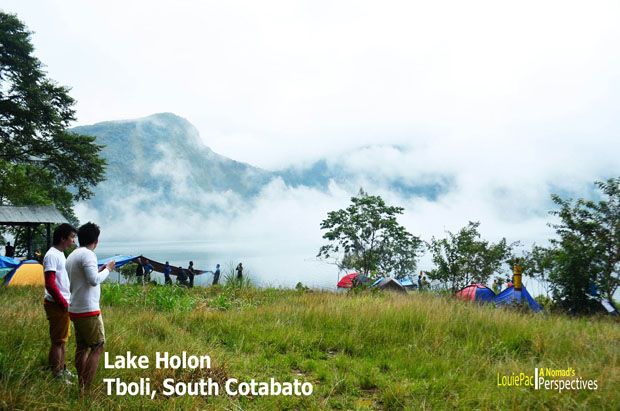 VIEW: A Newbie's Journey to Lake Holon.
VIEW: What's Inside a Tribal T'Boli Meal Healthy?
3) Commune with 20,000 local & migratory birds
Location: Baras Bird Sanctuary, Tacurong City, Sultan Kudarat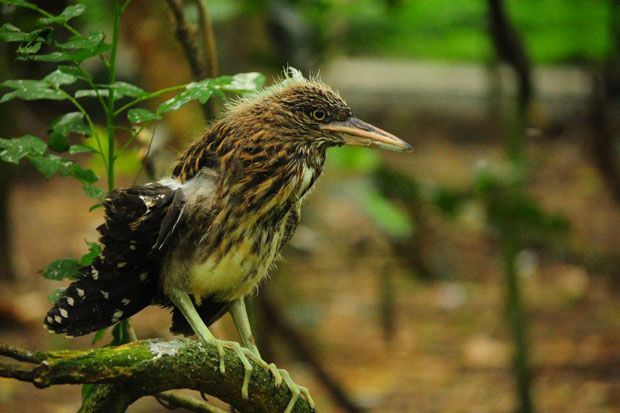 Photo c/o City Government of Tacurong.
This avian haven is home to 20,000 endemic and migratory birds. The sanctuary mimics the birds' natural environment, and the animals aren't caged.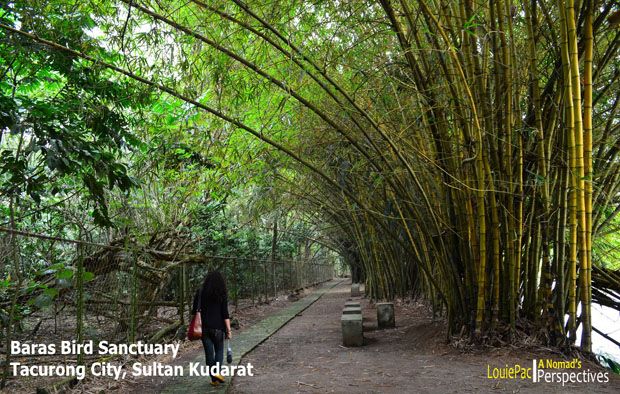 This just means that you, the human visitor, can walk under all the trees -- and you can "walk among and see them just overhead through a paved walkway," as Louie says. A word of warning: Wear headgear to avoid getting pooped on!
4) Relax in serene Lake Sebu or Esperanza's hot & cold springs
Location: Lake Sebu, South Cotabato.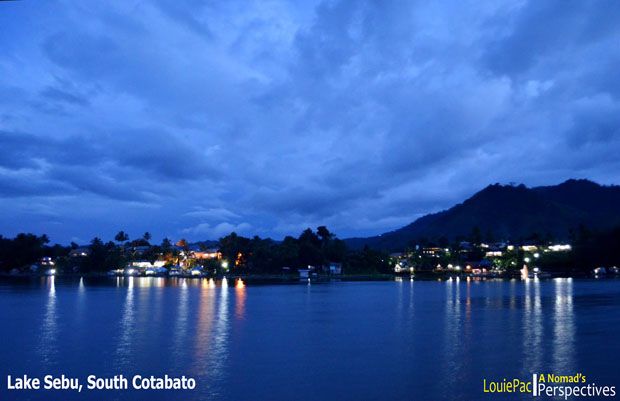 Lake Sebu is a watershed and thus maintains its forest cover. In the afternoons, fog envelops the area, making for a very serene and mystical environment.
VIEW: Top 5 Things to Do in Lake Sebu.
Location: Esperanza, Sultan Kudarat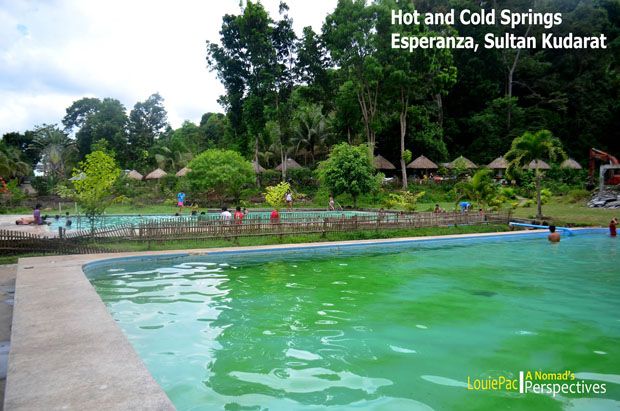 The natural hot and cold springs in Esperanza are tucked in secluded areas, thus giving you not just the soothing benefits of a spring bath, but peace and quiet from the humdrum and hectic daily life.
5) Immerse yourself in the magic of the T'Boli dreamweavers
Location: Lake Sebu, South Cotabato.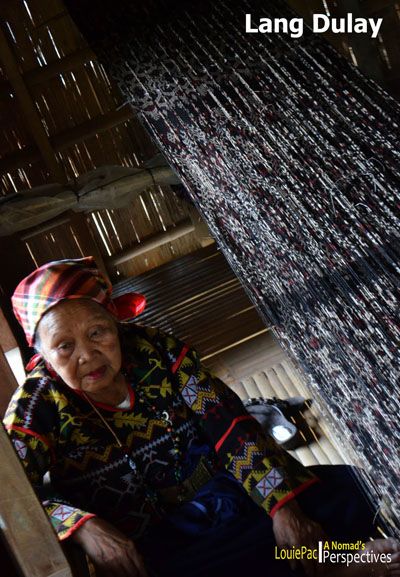 Lake Sebu is home to the "dreamweavers," the T'Boli tribe. One of the reasons they're called as such is that their elegant "t'nalak" cloth is woven from designs bequeathed by their gods through dreams.
In the photo is Lang Dulay, one of the Philippines' National Leaving Treasures. She is a powerful force in the preservation of the T'Boli people's identity, culture, and history through their ethnic way of weaving.
VIEW: The T'Nalak Festival.
How to Get to These Places?
Get the full information on The Nomad Perspectives!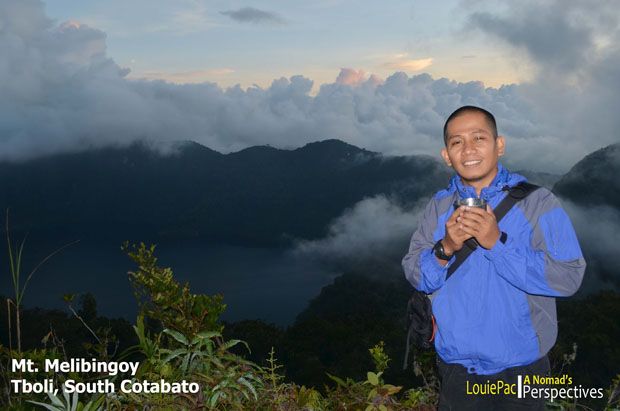 Be a Pinoy Wanderer!
Choose Philippines encourages writers, photographers, travelers, bloggers, videographers and everyone with a heart for the Philippines to share their discoveries and travel stories.
Share Your Journey
Other Stories by Ida Damo