Lists
Top 4 Schools, 12 Awesome Destinations, 1 Metro Manila Guide
Metro Manila,
Win or lose, it's the school we choose!
Or is it?
Just recently, the QS or Quacquarelli Symonds Limited, a career and education network, has released its World University Rankings for 2014-2015. First compiled in 2004, it considers over 3,000 institutions and ranks more than 800. Among those selected are four universities from the Philippines, specifically in Metro Manila.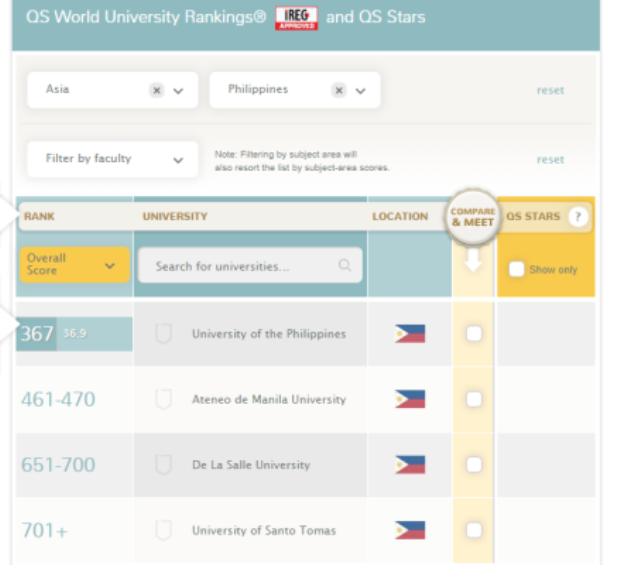 The top 400 universities are ranked individually, while those placed 401 and over are ranked in groups. | Screencap from www.topuniversities.com.
Win or lose, it's the school we choose?
Sometimes, it's just about the location!
Listed here are the sights and sounds you can savor near each Philippine university.
University of the Philippines
QS Ranking: 367 (previously 380)
Location: Diliman, Quezon City
1) UP Diliman's Academic Oval & Sunken Garden
The campus itself is a destination to discover. Sprint around the Oval or play a game of frisbee or football at the Sunken Garden. Tired? Lie down on the grass. This and more you can do as the scenery changes colors depending on the season: a play of orange shades from the fire trees, more than a handful of white flurries (almost like snow) from the kapok trees, and brown-covered pavement from the acacia trees.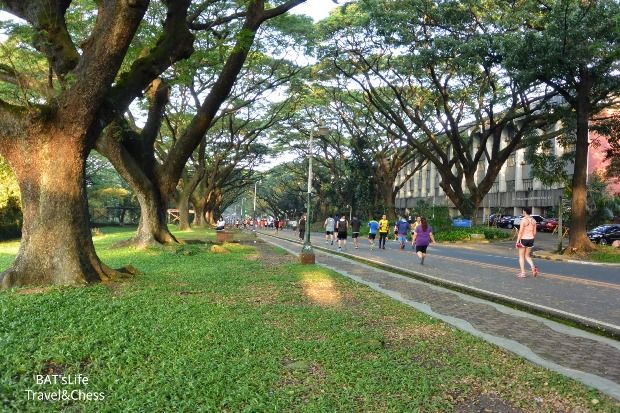 Photo credit: thebatslife.blogspot.com *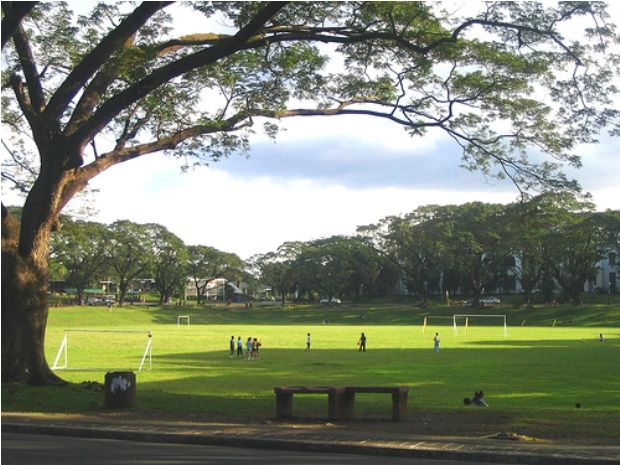 Photo credit: catfurball.wordpress.com *
2) Maginhawa & surrounding streets
A tricycle away from UP Diliman, the long and winding road of Maginhawa Street has been a go-to place among foodies—or just among anyone hungry. It has a wide range of restaurants, from the chic spots for Asian food fusion to the regular burger stands. The district is also home to a bookshop, tattoo parlors, and unique art spaces.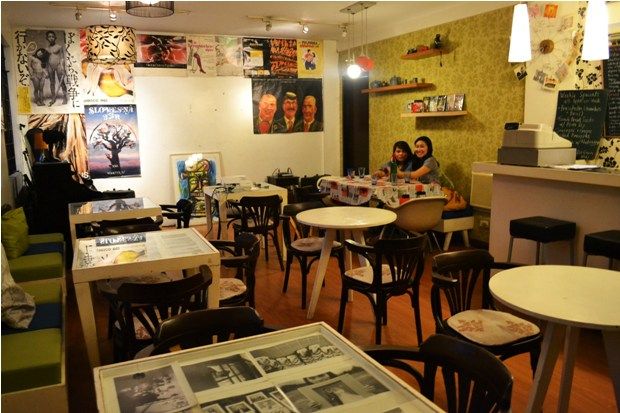 Blacksoup Café + Artspace | Photo credit: greenspired.wordpress.com *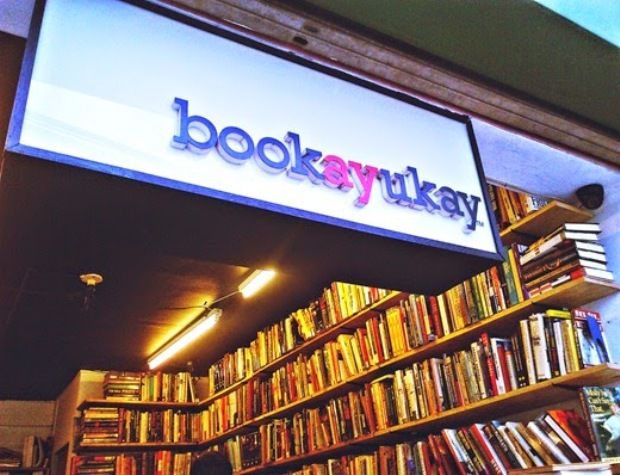 Bookay-Ukay | Photo credit: cinderellaincombatboots.blogspot.com *
3) Quezon Memorial Circle
A national park, the QMC was built in memorial of Manuel L. Quezon, the second official President of the Philippines. It has the Quezon Memorial Shrine, an art deco monument designed by Federico Ilustre, for a centerpiece. The Shrine houses an observation deck at the top and the remains of both the former president and his wife, Aurora, are interred there. Surround the shrine are wide expanses of open fields, playgrounds, restaurants, and a carnival.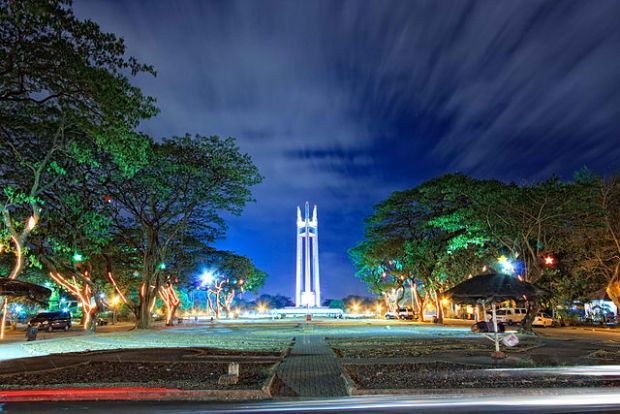 Photo credit: H. Abanil, April 2010, via Wikimedia Commons
Ateneo de Manila University
QS Ranking: 461-470
Location: Katipunan Avenue, Loyola Heights, Quezon City
4) Katipunan
Katipunan ("Katip" to its fans) is another foodie haven in Quezon City. Restaurants and coffee shops dot the Avenue, perfect for dormers and condo-owners living right in front of their schools—UP Diliman, Ateneo, and Miriam College.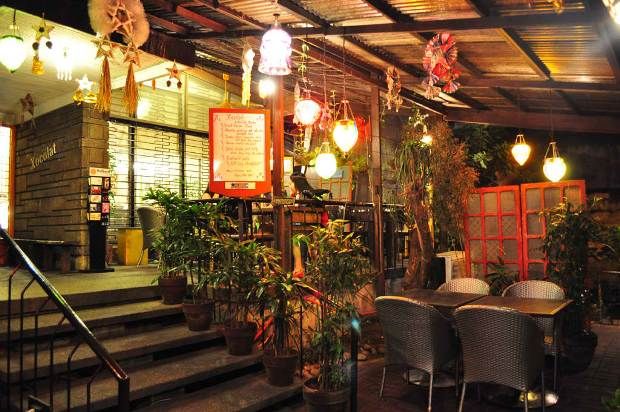 Café Xocolat | Photo credit: lynne-enroute.com *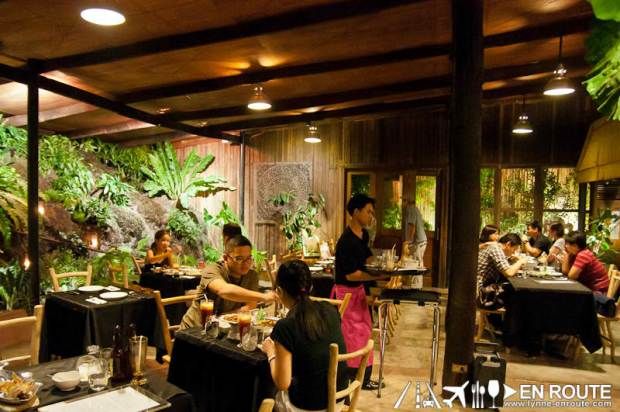 Basil Thai Restaurant| Photo credit: lynne-enroute.com *
5) Eastwood
Almost a city in itself, this commercial and residential place in Libis can be reached via Katipunan Extension. Be mesmerized by the dancing fountain and colorful lights during Christmas season, walk your dog on Sundays on its spacious parks, or just go food tripping or bar hopping among its upscale restobars.
Photo credit: inmycaffeinatedthoughts.blogspot.com *
6) Marikina Riverbanks
A one-stop shop, it has the Marikina Riverbanks Center (a mall with a supermarket, outlet shops, off-price department store, and, of course, Marikina's popular shoe stores); an amphitheater by the river that serves as park, concert venue, and bazaar space; and a bar & grill restaurant with an upper deck overlooking the body of water.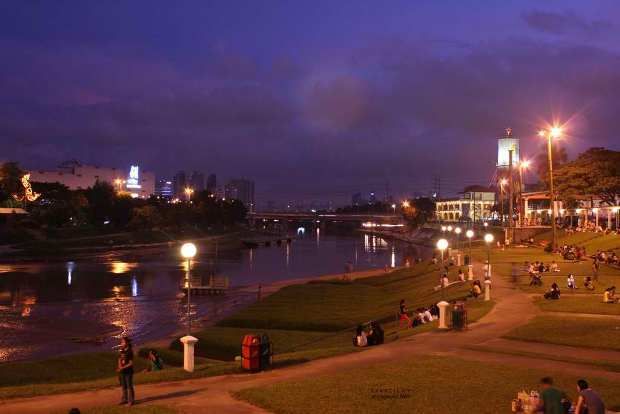 Photo credit: pancho, via panoramio.com *
De La Salle University Manila
QS Ranking: 651-700
Location: Taft Avenue, Malate, Manila
7) Cultural Center of the Philippines
Soak up culture on your free time! The CCP showcases ballet shows, theater performances, film showing, and art exhibits. Regular shows include the Virgin Labfest every July, Cinemalaya Independent Film Festival every August, and scheduled performances by Ballet Philippines and Tanghalang Pilipino.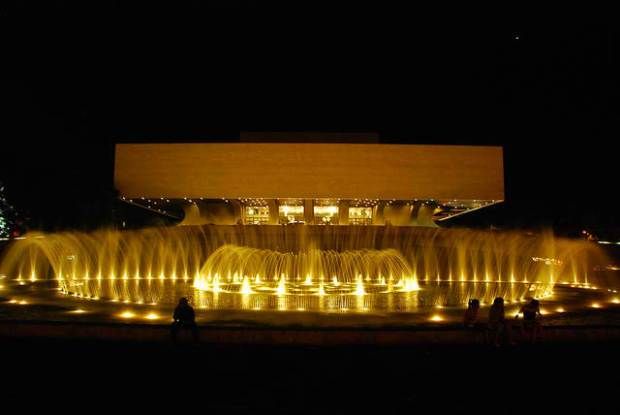 Photo credit: jjrbasilio.wordpress.com *
8) Manila Bay
Renowned for its classic sunset, which has been described as the best in the world. Go on a dinner cruise or watch the sunset by the boulevard.
---
VIEW: When in Manila: Sail into a Stunning Sunset
---
9) Metropolitan Museum of Manila
Feast your eyes on the works of art exhibited at the Met. Just take the orange shuttle at the corner of Vito Cruz and Taft Avenue. Museum hours are 10am – 5:30pm, Monday to Saturday (except every first Monday of the month). The Gold and Pottery Exhibits are open only until 4:30 pm, Monday to Friday. Admission fees are PhP 100 for children above three years old, students, adults, and foreign guest; and PhP 80 for seniors and persons with disabilities.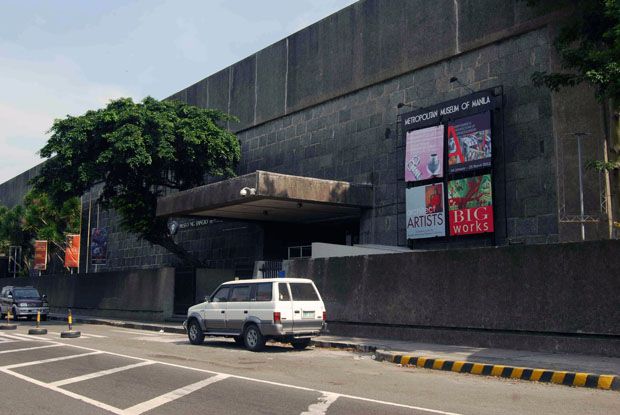 Photo credit: Wikipedia
University of Santo Tomas
QS Ranking: 701+
Location: España Boulevard, Sampaloc, Manila
10) Intramuros
The oldest district and original seat of the government during the Spanish Occupation. Now, the Walled City is a popular destination for its historic parks, old churches, and cobblestone pavements. Take a trip back through time — get a glimpse of the life of the Ilustrados and ride the calesa to Fort Santiago.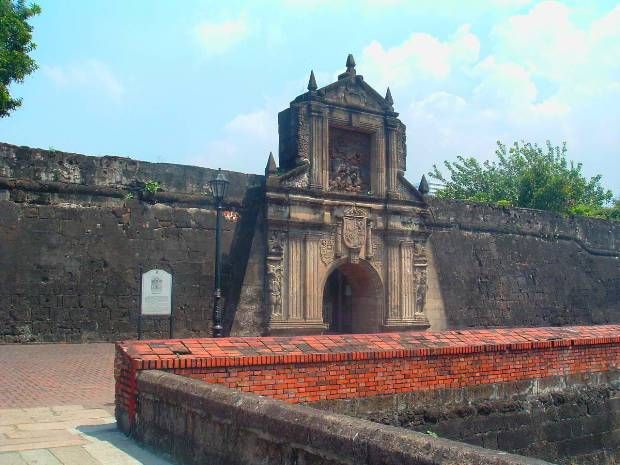 Photo credit: Wikipedia
11) Quiapo Church
If you're in the Quiapo area on a Friday, why not stop by the Saint John the Baptist Parish and pray for divine intercession with the devotees of the Black Nazarene? The edifice has been destroyed again and again by fire and earthquake before Filipino National Artist Juan Nakpil designed the current model of the church's facade and dome in 1933.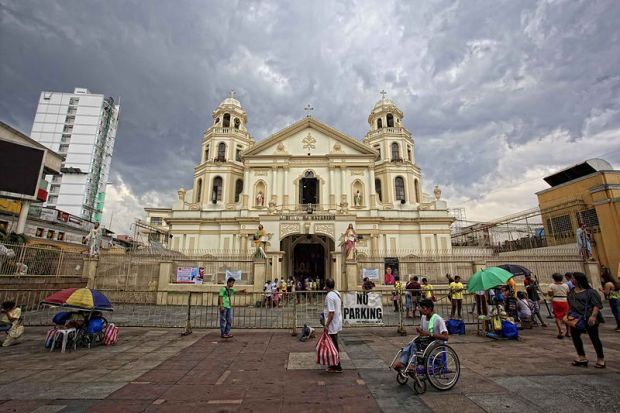 Photo credit: Wikipedia
12) Dangwa
Need fresh flowers for your date? Drop by this fresh flower market along Dos Castillas Street and Dimasalang Road. With more than 50 vendors, the market even extends to other streets like Maria Clara and Lacson.
Flowers of different colors, sizes, and types are more than 50% cheaper than in most shops so if you're doing the whole hundred-red-roses hoopla for a proposal, this is the place to go.
---
VIEW: The Famed Flowers of Dangwa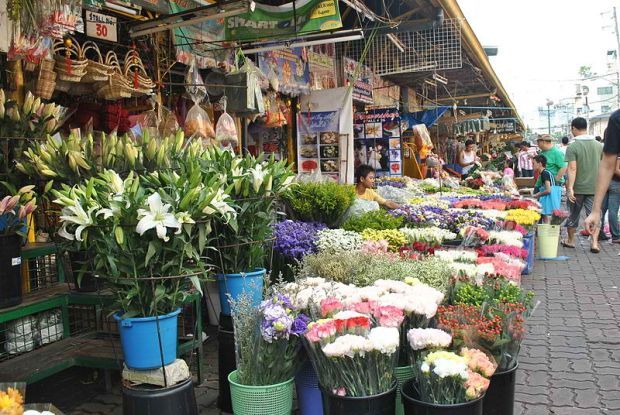 Photo credit: Wikipedia
Be a Pinoy Wanderer!
Choose Philippines encourages writers, photographers, travelers, bloggers, videographers and everyone with a heart for the Philippines to share their discoveries and travel stories.
Share Your Journey
Other Stories by Choose Philippines