Lists
20 Images of the Philippines That Will Make You Want to Pack Your Bags & Travel!
(This blog post is dedicated to my friends and readers, I'm writing this for you, and for those who recently cancelled their tickets to the Philippines because of recent events.)
---
A week ago I went through my +50,000 images from the Philippines. Once again I realized that there are so many amazing places to visit in the country. Many of these photos I've never shared. And sharing is caring, right? These photos are far too beautiful to be just on my hard disk...
For 2015 I want you all to pack your bags and book a flight! Even the Pope came to visit the Philippines... So what are you waiting for?
Let's get this started. Without further ado, here is my list of all the fantastic things to do and places to visit in the Philippines in 2015!

01 | PERFECT BEACHES
The beaches are without a doubt one of the most convincing reasons why you should visit the Philippines in 2015. With a coastline of more than 36,000 km you can expect some of the most beautiful and picturesque beaches in the world.
Here are some of my favorite beaches in the Philippines, click on the links to see an image of that beach:
Bounty Beach, Malapascua (picture above)

02 | COLORFUL FESTIVALS
Get a glimpse of Philippines' culture: Colorful costumes, painted bodies and crazy dance performances - you can't leave the Philippines without seeing one of their cultural or indigenous fiestas!
Mark your calendars, here are the most popular festivals in the Philippines for 2015:
Ati-Atihan, Kalibo

(Jan)

Feast of the black Nazarene, Manila

(Jan)

Sinulog, Cebu City

(Jan)

Dinagyang, Iloilo

(Jan)

Moriones, Marinduque (Mar/Apr)

World Costume, Vigan (Apr)

Sandugo, Bohol (Jul)

Kadayawan, Davao (Aug)

Masskara, Bacolod (Oct)
The list of fiestas is endless, each city has its own parade. Here's a list of all festivals in the Philippines.

03 | THE BEAUTY OF PALAWAN WILL LEAVE YOU SPEECHLESS
If you're looking for paradise you can't miss this place: El Nido at the northern end of Palawan was definitely the most picturesque place I have visited in the Philippines! Beaches, lagoons and an underwater life that will amaze you. The archipelago of El Nido is absolutely stunning! If they ever get 24/7 electricity and a decent internet connection in Palawan, I'm so gonna move there and never come back.
I wrote a detailed blog post about El Nido in Palawan - about things to do and places to stay. If you plan to visit Palawan, you might find this post helpful: Unspoiled Paradise on Earth - The Archipelago of El Nido.

04 | THE RICE TERRACES OF BANAUE
The two thousand years old Rice Terraces in Banaue are often referred as the 8th wonder of the world. For an unforgettable trekking experience I suggest you to take a hike through the rice paddies. The scenery is out of this world, absolutely breathtaking!!

05 | THE HANGING COFFINS IN SAGADA
If you make it to Banaue (above), don't go back without visiting Sagada! There are many things to do in Sagada, like exploring caves or swimming in waterfalls. I found one thing in particular that caught my attention: Hanging coffins, tied and nailed to a cliff!
I asked some locals about this funeral practice and they told me that old people do not like to be buried in the ground. Also, the higher they would tie the coffin on the cliff, the closer they'll come to the sky...

06 | SNORKEL WITH THE GIANT SEA TURTLES IN APO ISLAND
The underwater life in Apo Island is extraordinary and one of the world's best marine sanctuaries. The island is surrounded by colorful corals, hundreds species of fish and giant sea tortoises. I had a wonderful snorkel experience there, swimming with 5-10 turtles. It's truly fascinating to watch them swimming and eating, they're incredibly gorgeous creatures.

07 | COLORFUL SUNSETS
I have seen the most gorgeous sunsets in the Philippines. The combination of the sea, the mountains and the reflections on the water leads to spectacular sunsets in all colors - from yellow, orange to red, pink and purple. Expect to see the best sunsets from the islands. No day goes by without seeing another phenomenal sunset. The one above is taken in Boracay.

08 | THE CHOCOLATE HILLS IN BOHOL
The magnificent Chocolate Hills are the greatest pride of Bohol. A strange group of oddly shaped hills, more than 1000 of them can be found in Bohol. They look extremely surreal. It's hard to believe that the Chocolate Hills are not man-made. However it was formed, this strange earth formation is truly fascinating.

09 | THE CUTE TARSIERS IN BOHOL
Look at those cuddly tarsiers. Sweetest thing ever! These tiny creatures are sleeping all day, only getting active at night to find food. Their heads can rotate 180 degrees. The tarsier is small, like a human fist, but it has extremely huge eyes which make it look like Gizmo from Gremlins.
The tarsiers can be found in Bohol, if you visit the Chocolate Hills, don't miss the tarsiers! More things to do in Bohol in my blog post here.

10 | KAYANGAN LAKE IN CORON - THE CLEANEST LAKE IN ASIA
The crystal-clear turquoise waters of Kayangan Lake are absolutely surreal. The volcanic lake is nestled between two limestone mountains, the panorama views are just out of this world. An amazing place to go swimming or snorkeling, the water is fresh, clean and warm. I spotted loads of shrimps and needle fish in the water.
You want to see more? I have 10 more images for you!! See the complete list here:
If you like my stories, please follow me on Facebook, Twitter and Pinterest!

Thank you for reading! Please share if you like this article! Salamat po!
---
View other foreigners with a cool piece of the Philippines in them: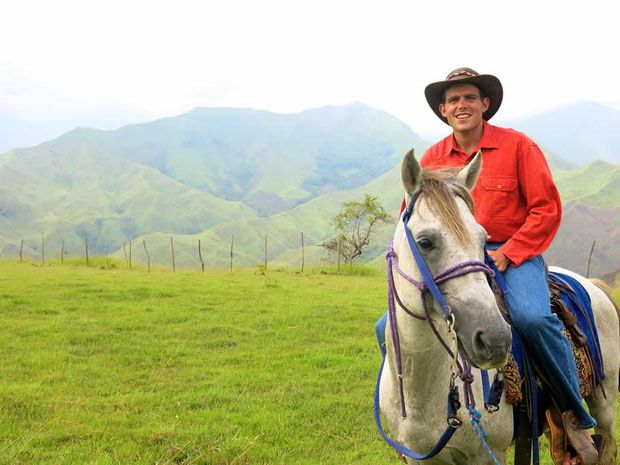 5 Amazing Things to Do in Philippines: A Singaporean Couple's Experience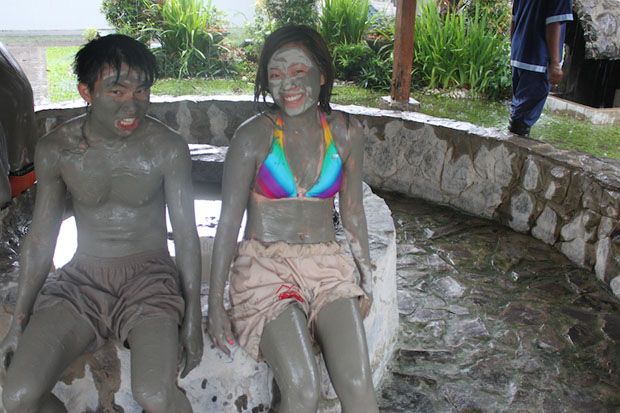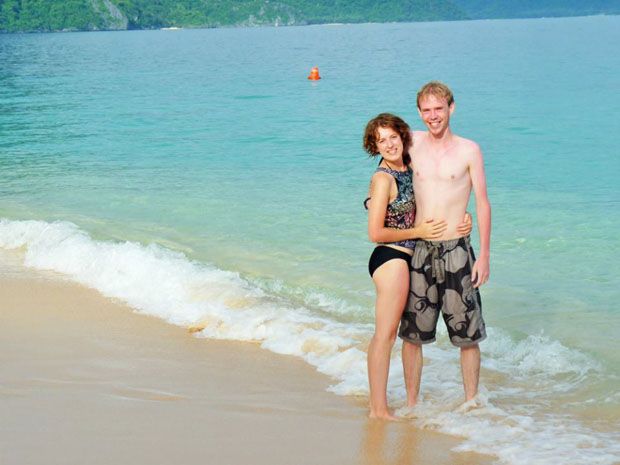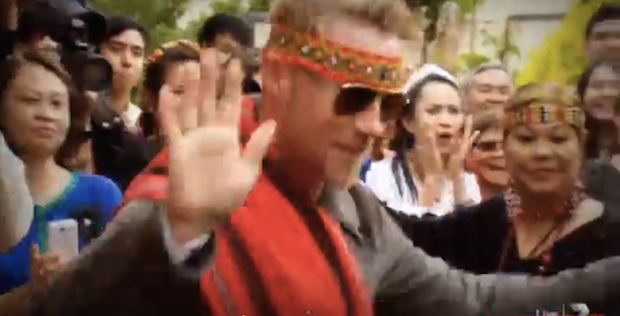 Be a Pinoy Wanderer!
Choose Philippines encourages writers, photographers, travelers, bloggers, videographers and everyone with a heart for the Philippines to share their discoveries and travel stories.
Share Your Journey
Other Stories by Sabrina Iovino