Lists
12 Things You Can Do On A Weekend In Batangas
Batangas
Get the best rates on Booking.com
BOOK NOW
The Philippines is a beautiful country, and Batangas is just one of its hotspots. From climbing a mountain, swimming the current with the sea creatures, relaxing in a nice resort or maybe enjoying a simple cup of kapeng barako, there's a list of things you shouldn't miss out on doing in Batangas!
Here are some of them:
1. Take the plunge in Anilao
Anilao hosts plenty of diving spots and Eagle Point's House Reef is just one of the many places you can go to! The waters are shallow and the corals are beautiful!
READ ALSO: 6 Underwater Paradise Found Only At Anilao Batangas
2. Discover secret spots in Fortune Island
Located simply 2 hours away from Manila, beautiful sceneries await anyone who visits. What will you find, traveler?
READ ALSO: An Island Witness to a Lot of Fortunes as Well as Misfortunes, Itinerary & Fees: Guide To Exploring Batangas' Fortune Island
3. Take a trip to an active crater in Taal Volcano
It's an island, within a lake, within a volcano, within a lake, within an island! What's not cool about that? Also, it's the second most active volcano in the Philippines and yet we continue to adventure on!
READ: Size Doesn't Matter: A Trip to an Active Crater
4. Enjoy the view on Mt. Batulao
A relatively easy climb with jaw-dropping rewards. Enjoy the view as you hike along!
READ ALSO: No Budget for the Rolling Hills of Batanes? Choose Mt. Batulao!
5. Unwind at The Lily
A beach house at Lian, Batangas that boasts a quirky, fun, and humble abode. Read about Fabi's stay here.
6. Bask in a little history at the Malvar Museum
Batangueño Miguel Malvar was the last Philippine general to surrender to the Americans at the close of the Filipino-American War. Learn more about it here!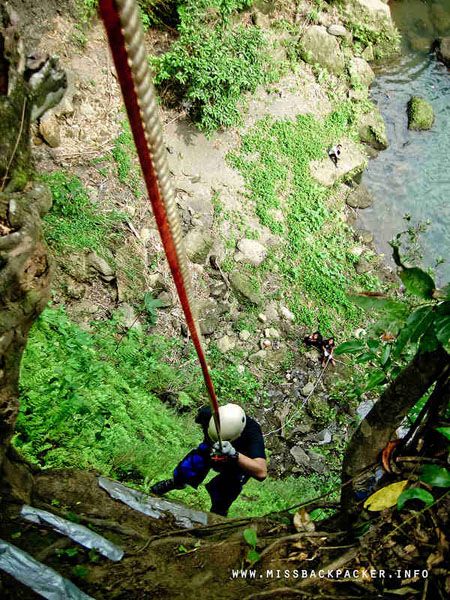 7. Rappel down a hundred feet in Layong Bato
Located at Nasugbu, enjoy a swim and a quick hike to Mt. Talamitan after your rappel down.
READ ALSO: Rappelling in Layong Bato, Batangas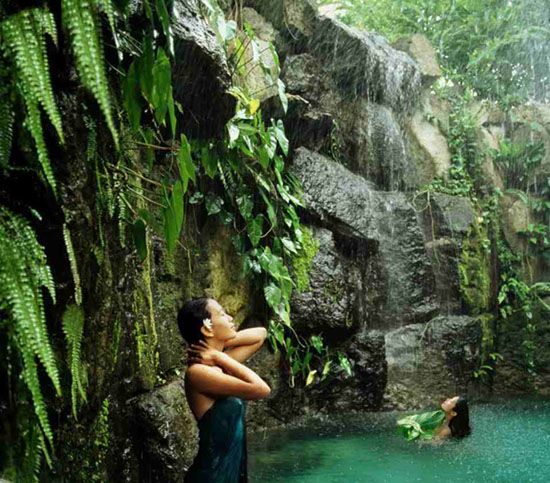 8. Detox in The Farm at San Benito
Dubbed as one of World's Best Health Resorts, relax and enjoy some downtime in this sanctuary. Find out more about it here.
9. Enjoy Kapeng Barako in Lipa
Did you know that from 1886-1888, Lipa was the world's sole supplier of coffee beans? Go on and enjoy the rich and intense taste of this coffee!
READ ALSO:Famous Hot Drinks of the Philippines, Kapeng Barako of Batangas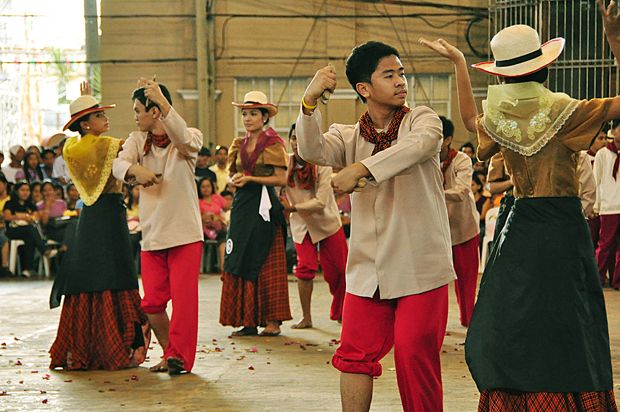 10. Celebrate the Sublian Festival
Viva Batangas! Celebrated on the month of July Batangueños come together and show their devotion to two patrons, the Holy Cross in Bauan and Agoncillo, and the Sto. Niño in Batangas City. The Sublian also coincides with the city's founding anniversary.
READ ALSO: Sublian Na -- Viva Batangas City!, Sublian Festival 2014: Pasalubong Shopping in Batangas City
11. Go Back in Time in Taal Heritage Town
Visit various homes and learn about Katipunan's unheralded heroes. Go on and enjoy the historical treasures of Batangas! Learn more about it here.
12. Chill on the Beach in Sepoc Island
Nothing like sitting on a sandy beach and appreciating life at Sepoc Island, Anilao.
READ ALSO: LOOK: A New-Found Paradise In Batangas, 10 Spectacular Photos Of Sepoc Island That Will Convert You To A Beach Bum
Got a bucketlist? Share it with us on #ChoosePhilippines
Be a Pinoy Wanderer!
Choose Philippines encourages writers, photographers, travelers, bloggers, videographers and everyone with a heart for the Philippines to share their discoveries and travel stories.
Share Your Journey
Other Stories by Red Rivera