Lists
Top 10 Filipino Noche Buena Favorites
Top 10 Filipino Noche Buena Favorites
The Filipino Christmas is the longest in the world. It brings the Filipino value of being family-oriented to the fore as families gather to partake of the Christmas feast over laughter, storytelling and love. Food favorites are prepared and family secret recipes are shared.
Here's a list of the all-time Noche Buena favorites:
Lechon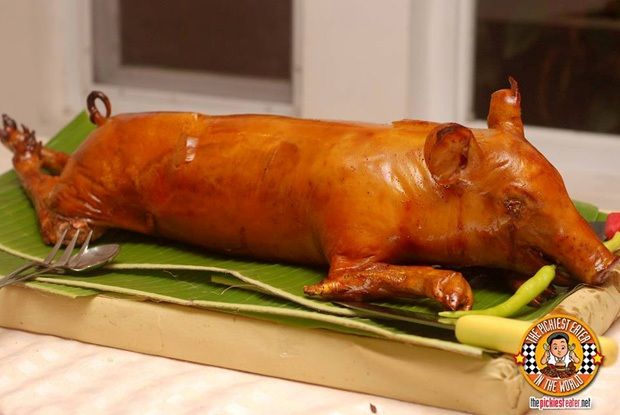 (Photo from ThePickiestEater.net.)
Roasted pig, roasted belly of pork, chicken, fish… anything that's roasted over coals. You name it… it is going to be a part of the Christmas feast. In some households, the lechon baka or karnero (lamb) can come with the pig but it is always the lechon baboy (pig) that lords it over the table. The
choices for the lechon dip are: Chicken liver sauce, Mang Tomas lechon sauce, vinegar with chopped garlic or Soy sauce with Native Lemon (Kalamansi).
Which brings us to another rosted favorite…
Barbecue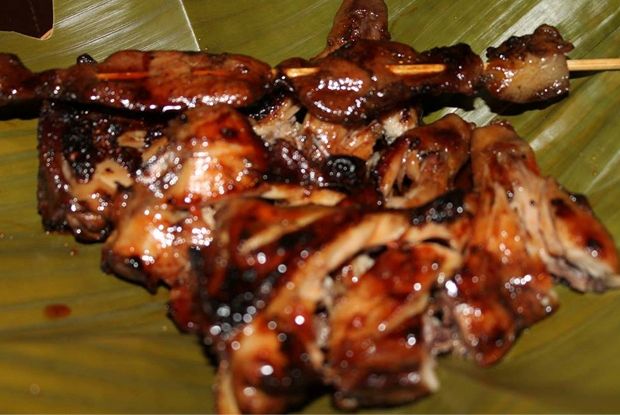 Pork and chicken top the list. Pork or chicken meat is marinated in soy sauce and kalamansi with lots of mashed garlic then skewed on bamboo skewers before being barbecued. Neighborhoods are alive with the aroma of barbecue during Christmas.
Bibingka and Puto Bumbong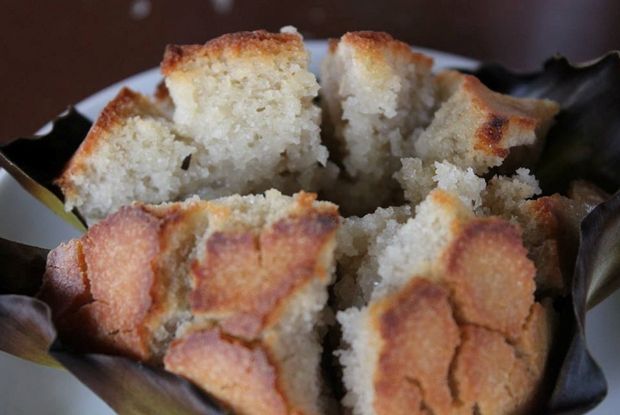 Bibingka or rice cake and the iconic purple of puto bumbong are Filipino delicacies sold outside churches just in time for the influx of people going home after hearing mass.
Fruit Salad
Fresh or canned, the fruits that are mixed with the cream and condensed milk provide the color and the pizzaz in this cold, sweet dish.
Hamonado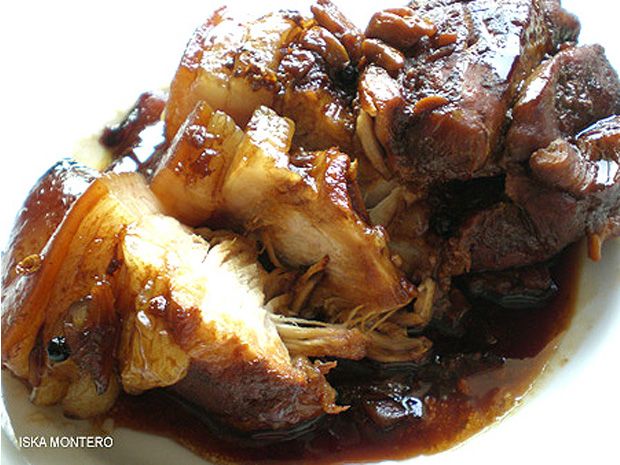 (Photo by Iska Montero.)
Hamonado is pork or chicken cooked in pineapple juice.
Lumpiang Ubod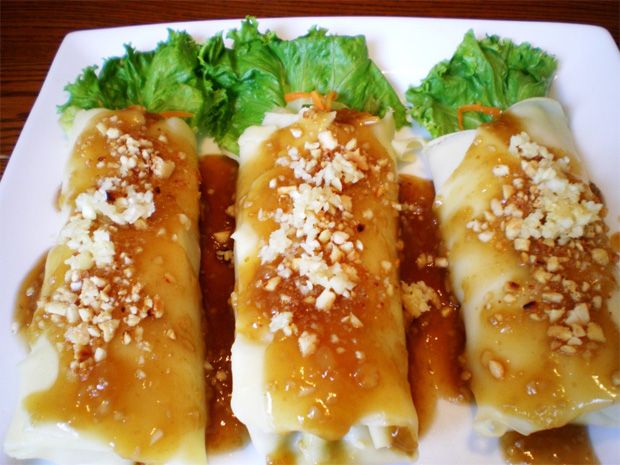 Spring rolls that are made from the heart of the coconut (ubod). Mixed with carrots, ground pork, lettuce then wrapped in lumpia. Can come with sauce made from corn starch, vinegar and sugar.
Leche Flan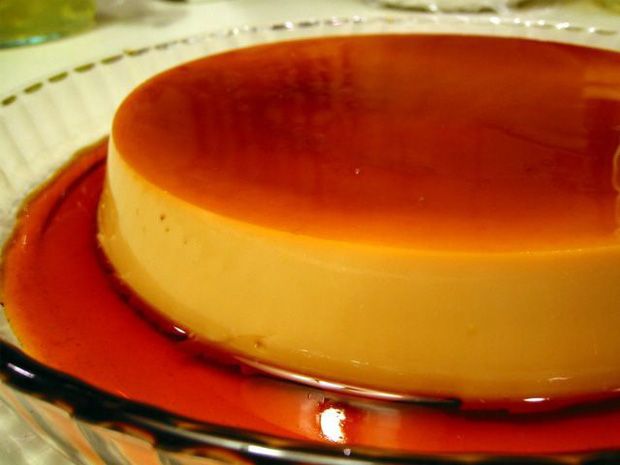 (Photo by Cecile Aquino of English Patis.)
Just mix egg yolks, condensed milk, fresh milk and sugar, steam then top with caramelized sugar then voila! You've got leche flan! Dessert is certainly sweet with this Pinoy classic.
Spaghetti
Filipino style spaghetti is tomato sauce and paste, ground beef or pork, cheese and a little sugar to have that sweet taste. It is a Filipino staple in parties and on Christmas, it goes head to head with the lechon.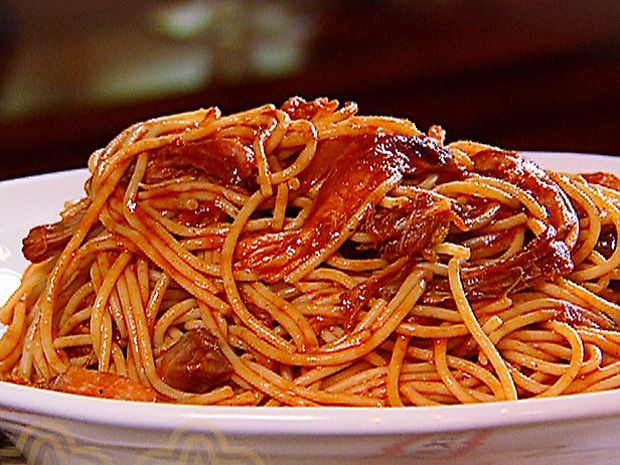 Tsokolate
If people in cold countries have eggnog to warm them up on Christmas, Filipinos love warming up with a hot cup of tsokolate or chocolate, be it commercial powder or tableya (the native chocolate).
Macaroni Salad
This pasta is paired with mayonnaise and chicken strips to make chicken macaroni salad. For macaroni fruit salad, it is paired with canned fruits. Others just add cheese and pimiento to the mayonnaise then mixed with macaroni to make macaroni cheese pimiento salad. Different versions for different tastes but the macaroni pasta sure does make it on the list.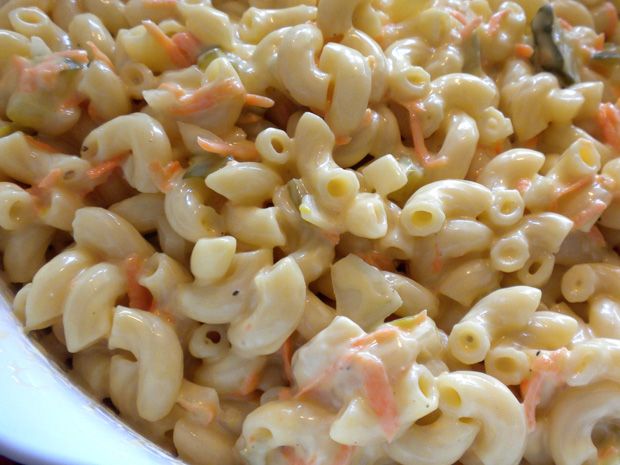 Quezo de Bola
Is a semi-hard cheese from the Netherlands called Edam. Shaped like a ball and coated with red paraffin wax. It is paired with white wine and cold cuts. After Christmas, the cheese is added to a lot of dishes.
Sotanghon Soup
Sotanghon noodles are symbols of long life and the warmth that the hot soup provides during the cold Christmas breeze, make the Noche Buena complete.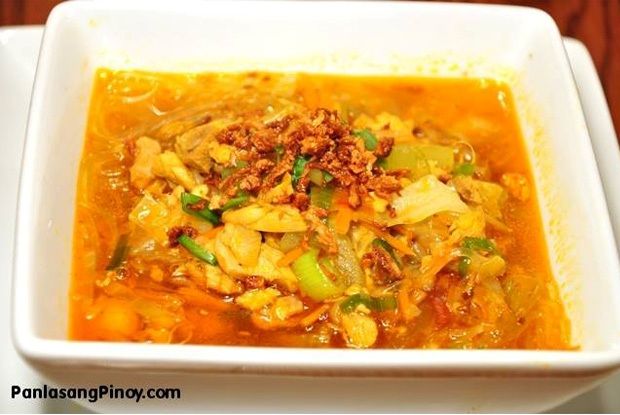 ---
Fill Your Christmas With Good Vibes!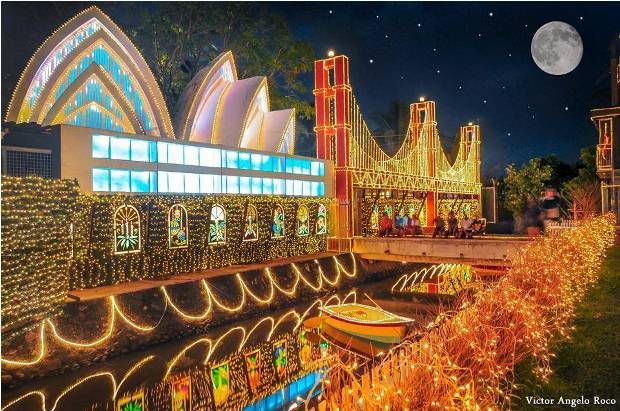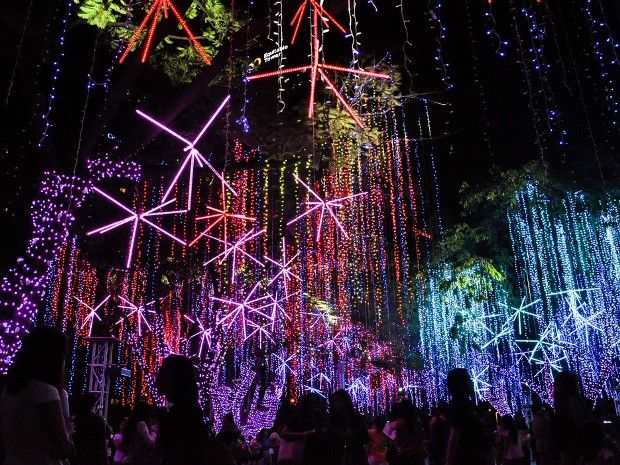 (Photo credit: Pacific Press / Corbis, via Condé Nast Traveler)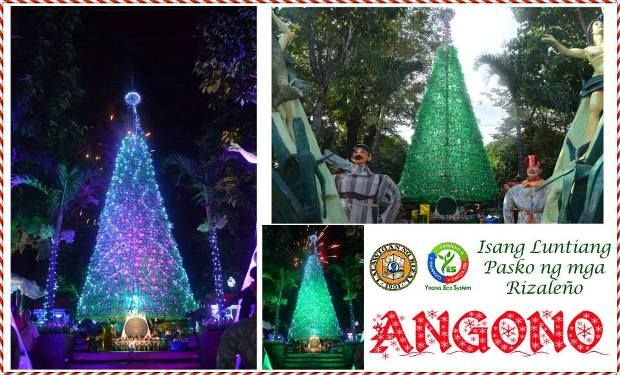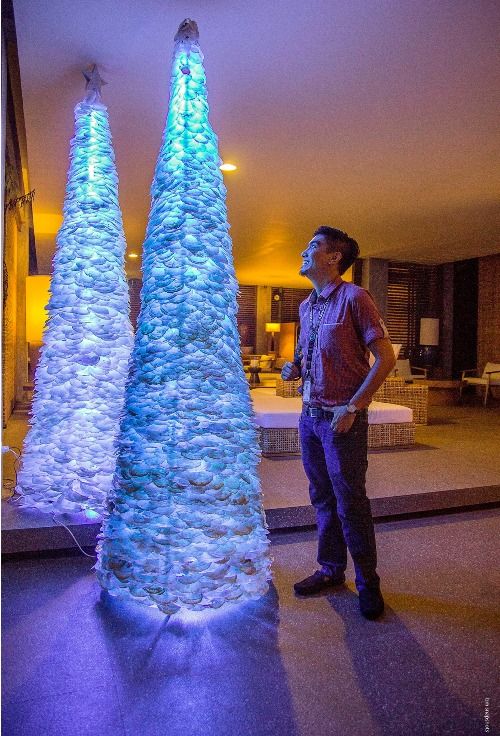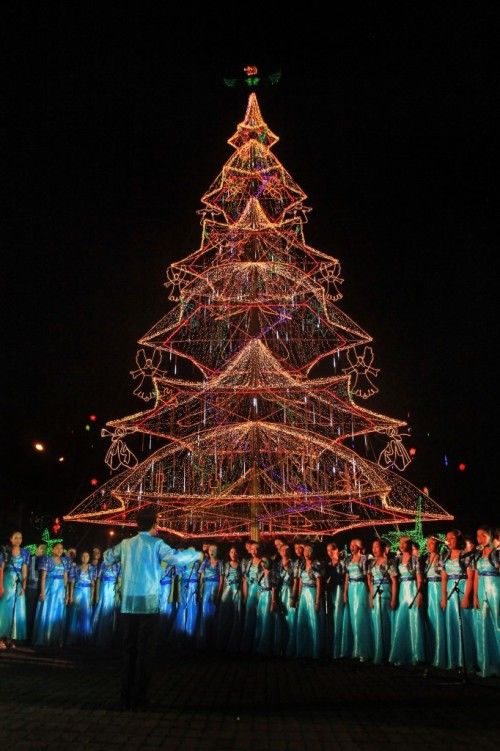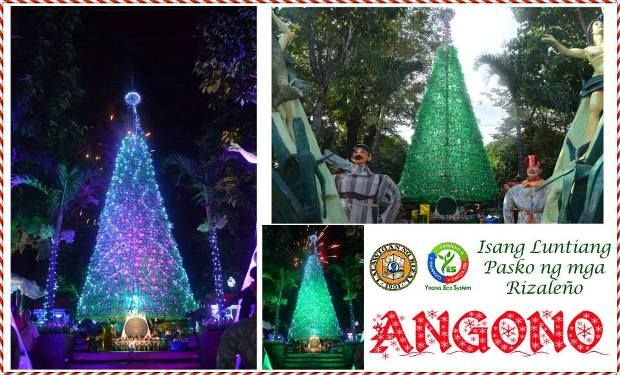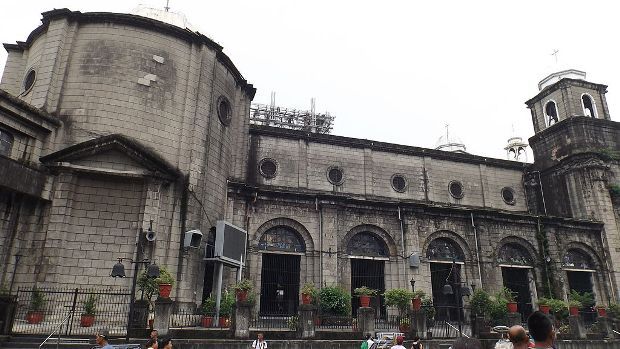 Be a Pinoy Wanderer!
Choose Philippines encourages writers, photographers, travelers, bloggers, videographers and everyone with a heart for the Philippines to share their discoveries and travel stories.
Share Your Journey
Other Stories by Choose Philippines