Hotels
Robert De Niro's Nobu Hotel Opens in Manila
Metro Manila
Robert de Niro (left) and renowned chef Nobu Matsuhisa (right) with Crown Melco co-chair Lawrence Ho; photo courtesy of ph.omg.yahoo.com
Robert de Niro (left) and renowned chef Nobu Matsuhisa (right) with Crown Melco co-chair Lawrence Ho; photo courtesy of ph.omg.yahoo.com
"Service, Comfort and Warmth" ~Robert DeNiro
"Service, Comfort and Warmth" ~Robert DeNiro
Tiradito-Nobu-Style; photo from Nobu Guest Book | flickr
Tiradito-Nobu-Style; photo from Nobu Guest Book | flickr
"Service, Comfort and Warmth" ~Robert DeNiro
"Service, Comfort and Warmth" ~Robert DeNiro
"Service, Comfort and Warmth" ~Robert DeNiro
Why did Robert De Niro fly into Manila? Was it to shoot or promote a movie? That would've rocked, but no. It's still happy news, however, as the famous actor was here to invest and open a business in the Philippines.
Apple ButterScotch Miso (left) and Lemon Vine (right); photo from Nobu Guest Book | flickr
Academy Award-winning actor Robert De Niro made a surprise appearance at the announcement launch of Nobu Hotels Manila at the National Museum last January 27, 2014. He is one of the investors behind the luxury hotel and restaurant chain Nobu.
Robert De Niro appeared on stage during a press conference with Hollywood chef Nobu Matsuhisa and Melco Crown Entertainment co-chairmen Lawrence Ho and James Packer. He shared how he became involved as an investor in Nobu and said that it was his first time in Manila, though he had previously visited a Philippine resort.
Robert de Niro (left) and renowned chef Nobu Matsuhisa (right) with Crown Melco co-chair Lawrence Ho; photo courtesy of ph.omg.yahoo.com
Melco Crown Entertainment Ltd., a Macau casino giant, announced that Nobu Hotel will be the second major hotel brand at the casino it is building in Pagcor City. The luxury hotel chain will be located at the so-called "City of Dreams Manila."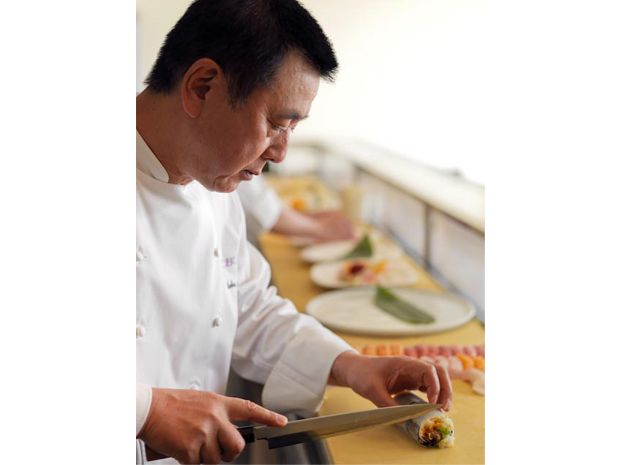 Nobu Sushi Roll; photo from Nobu Guest Book | flickr
The upscale 321-room Nobu Hotel will open in the middle of 2014. The hotel will feature a Nobu Restaurant, including an outdoor cabana-style dining terrace on an exclusive platform deck with views of Manila Bay, a Nobu Tea Lounge, and the Nobu Spa and Fitness room.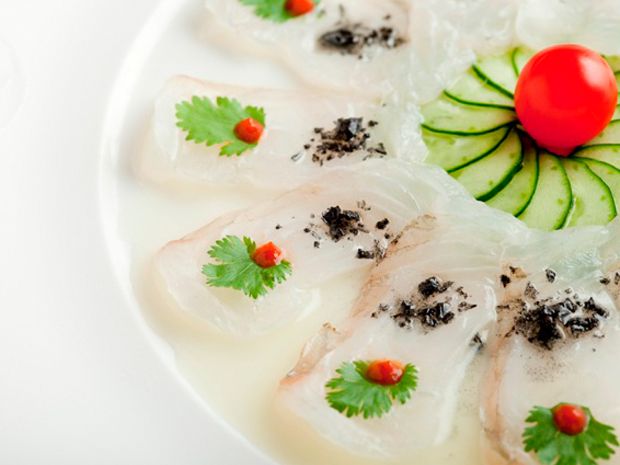 Tiradito-Nobu-Style; photo from Nobu Guest Book | flickr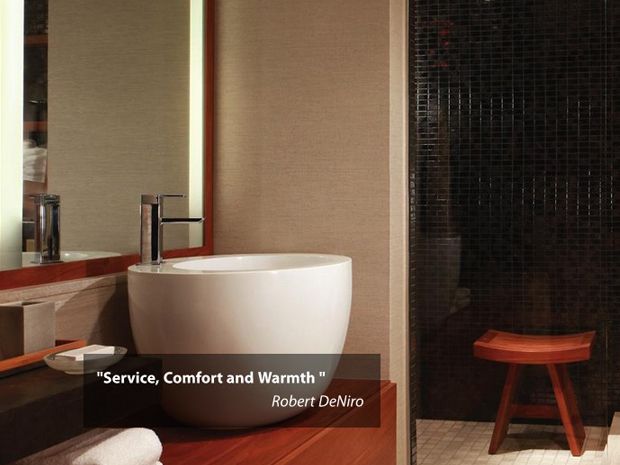 "Service, Comfort and Warmth" ~Robert DeNiro
Be a Pinoy Wanderer!
Choose Philippines encourages writers, photographers, travelers, bloggers, videographers and everyone with a heart for the Philippines to share their discoveries and travel stories.
Share Your Journey
Other Stories by Belle Piccio