Hotels
BOOK NOW: 7-Day Travel Sale to 7 Popular Philippine Destinations
Agoda.com, one of Asia's leading hotel booking sites, is launching a seven-day flash deal promotion in the Philippines' most popular destinations – Manila, Cebu, Boracay, Davao, Clark, Baguio, and Bohol.
From 18-24 August, travelers who visit www.agoda.com/phsale and book a stay between 1 September and 30 November, 2014, will enjoy discounts of up to 70%.
Major media organizations have named the Philippines as a must-travel destination for 2014. The Huffington Post recently came out with an article titled "8 Reasons The Philippines Is the Best Tropical Destination No One Ever Talks About," highlighting the breathtaking sights, pristine beaches, and warm hospitality.
But don't take their word for it – with Agoda.com's unbeatable hotel deals, it's easier and cheaper than ever to get up close with everything that makes the Philippines great!
Here are the hotels in each location participating in the deal:
Manila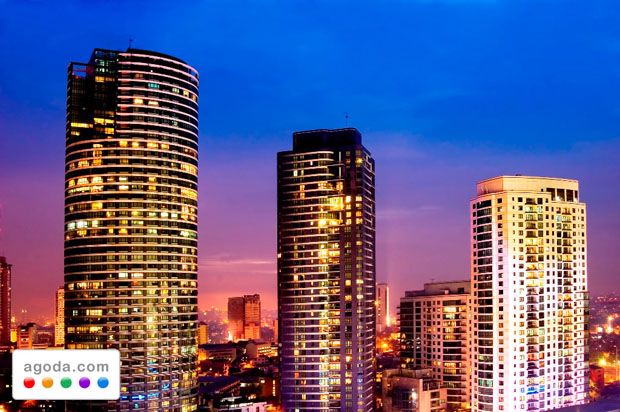 • Crimson Hotel Filinvest City Manila (5*)
• Imperial Palace Suites Quezon City Hotel (3*)
• Remington Hotel (3*)
• G Hotel (4*)
• F1 Hotel Manila (4*)
• Best Western Hotel La Corona (3*)
• Greenhills Elan Hotel (3.5*)
• Armada Hotel Manila (4*)
• Oakwood Premier Joy Nostalg Center Manila (4.5*)
• The Richmonde Hotel Ortigas (4*)
Cebu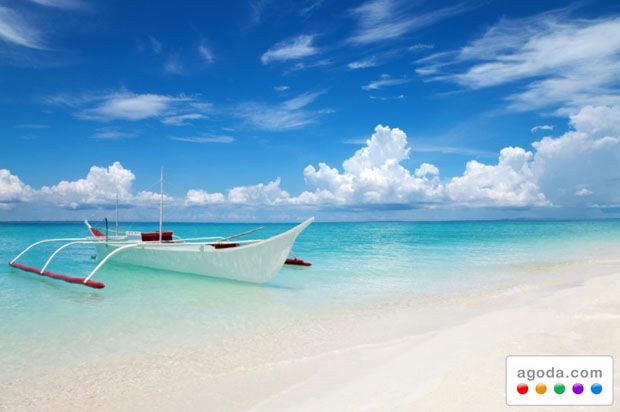 • Quest Hotel & Conference Center (3*)
• Crimson Resort and Spa Mactan (5*)
• Be Resorts Mactan (3*)
• Waterfront Cebu City Hotel and Casino (4*)
• Waterfront Airport Hotel and Casino (4*)
• Badian Island Resort & Spa (5*)
• Mandarin Plaza Hotel (3*)
• Moevenpick Hotel Mactan Island Cebu (5*)
• Costabella Tropical Beach Hotel (4*)
Boracay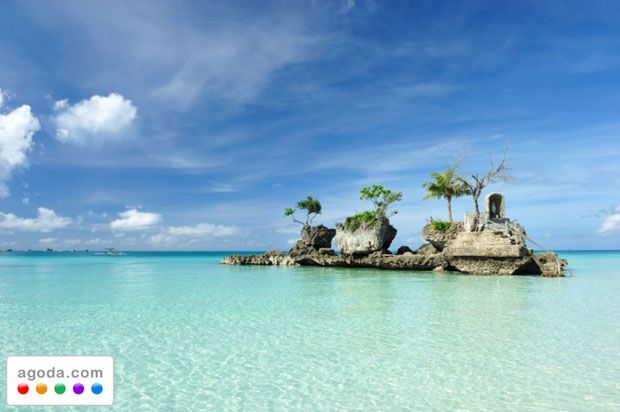 • Paradise Bay Resort Boracay (3*)
• Giulius Boracay Italian Resort (3*)
• Royal Park Resort (3*)
• Monaco Suites de Boracay Hotel (5*)
• Grand Boracay Resort (4*)
Bohol
• Bohol Beach Club Resort (4*)
• South Palms Resort (5*)
• Alona Tropical Beach Resort(3*)
Clark, Baguio & Davao City
• Fontana Hotel and Villas - Fontana Hot Spring Leisure Parks (4*)
• Azalea Residences in Baguio City (3*)
• The Royal Mandaya Hotel Davao (4*)
Thinking about that well-deserved vacation? Visit www.agoda.com/phsale between 18-24 August for the best hotel rates in the Philippines.
To connect with Agoda.com and learn about special deals and promotions on hotels worldwide, like us on Facebook or follow us on Google+, Instagram, or Pinterest.
Be a Pinoy Wanderer!
Choose Philippines encourages writers, photographers, travelers, bloggers, videographers and everyone with a heart for the Philippines to share their discoveries and travel stories.
Share Your Journey
Other Stories by Choose Philippines