Hotels
A Place for Every Juan: New Hotel Rises in Ortigas Center!
Metro Manila, , ,
Men and women clad in business suits sashay in and out of high-rise buildings in the Ortigas Center like a stream of grays. But one skyscraper stands out — joining the crowd along Garnet Road is a family of four on a weekend staycation, a couple on their way to nearby vacation spots, and a backpacker on a pit stop in the city.
This is because the 37-storey Cyberscape Alpha now houses a 198-room hotel for every Juan — the Go Hotel Ortigas Center.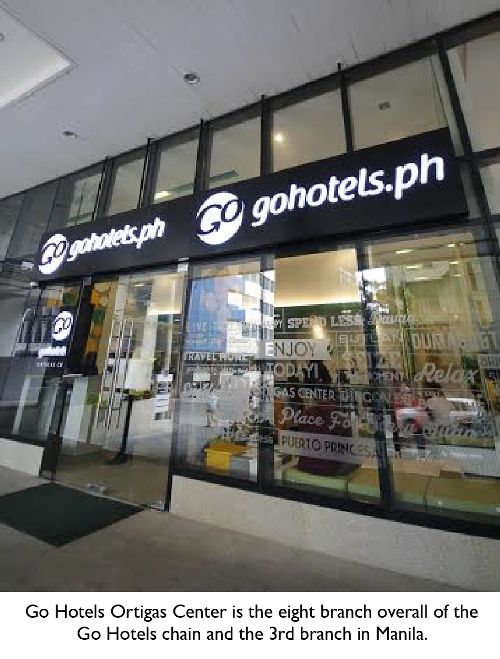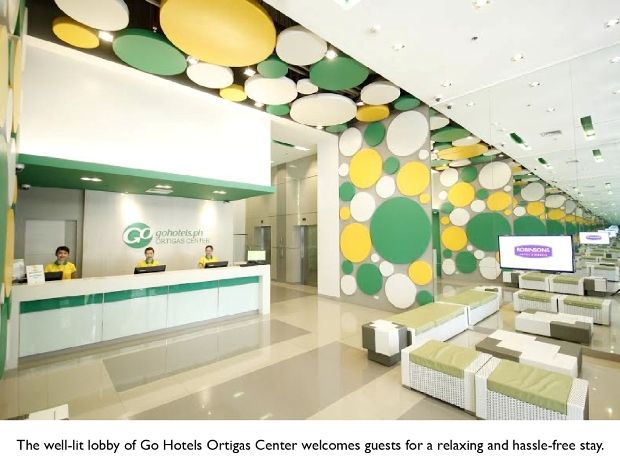 "We are known as a no-frills hotel, but we don't compromise on comfort," maintains Elizabeth Gregorio, general manager of Robinsons Hotels & Resorts.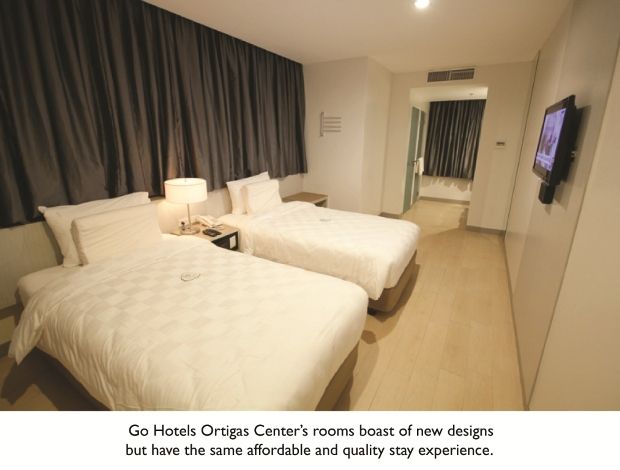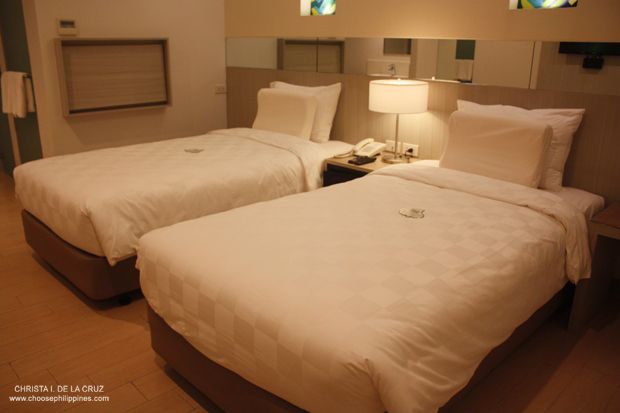 All rooms feature Windsor beds with high-thread-count sheets and duvets and chiropractic and fiber-fill pillows. Other amenities include WiFi, cable television on large LED screens, and a safety deposit box.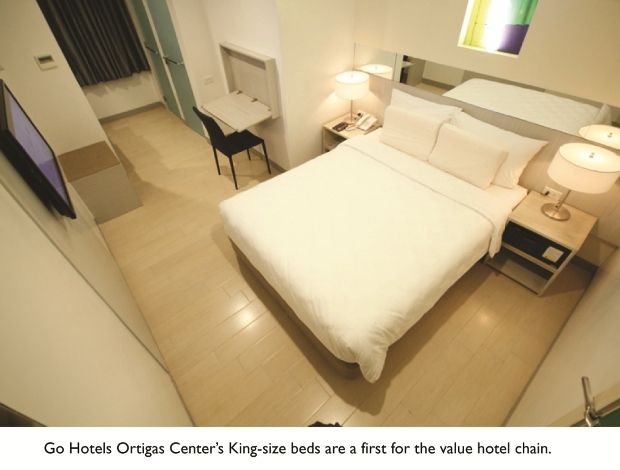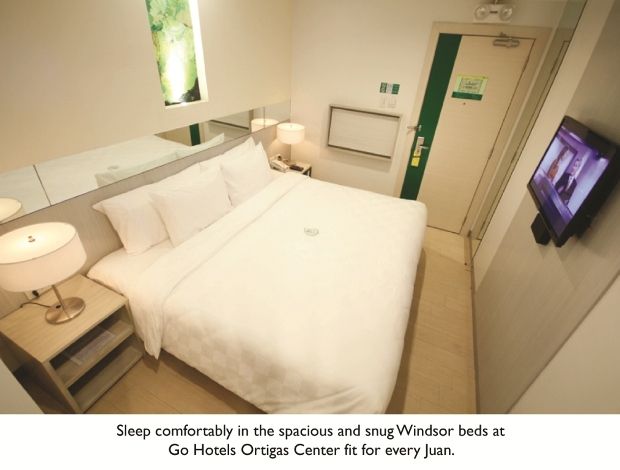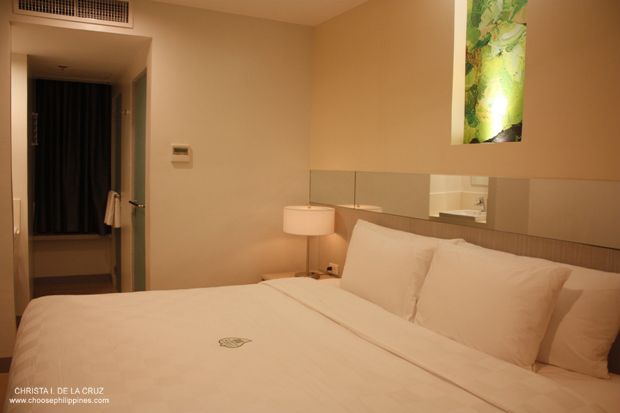 Unlike most Go Hotels with Queen Rooms, the Ortigas Branch has king-size beds that could fit a family of four.
Bathrooms have separate areas for the shower, the lavatory, and the sink. This is perfect when your little boy needs to pee while your daughter is taking a bath and while you are brushing your teeth. There's also a choice of rain shower or an adjustable hand-held shower head.
This new hotel is just a block away from Robinsons Galleria where you and your kids can experience an enchanting Pinoy Christmas.
Following their soft launch in July 2014, Go Hotels Ortigas Center's official opening and ceremonious ribbon-cutting was held last November 24, an otherwise manic Monday in the business district.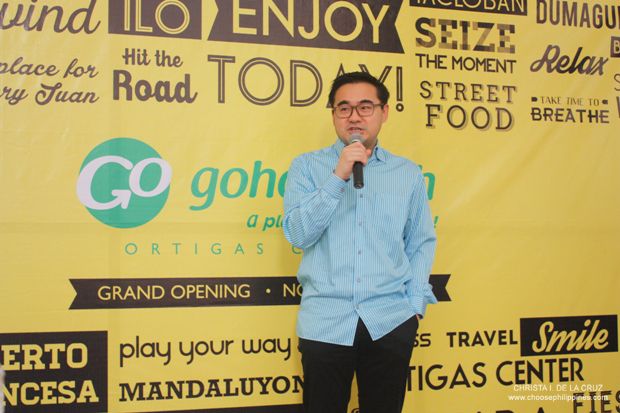 Go Hotels Ortigas Center can be your jump off point to Antipolo, Rizal — known as the "pilgrimage capital of the Philippines". It is also the site of the newest branch of Robinsons Place.
Go Hotels is the "essential-service" hospitality brand of Robinsons Hotels & Resorts, which is the leisure and hospitality arm of Robinsons Land Corporation. Go Hotel Ortigas Center the hotel chain's third branch in Metro Manila and eighth nationwide. The two other branches in Metro Manila are in Mandaluyong, along EDSA, and Otis-Manila in Paco.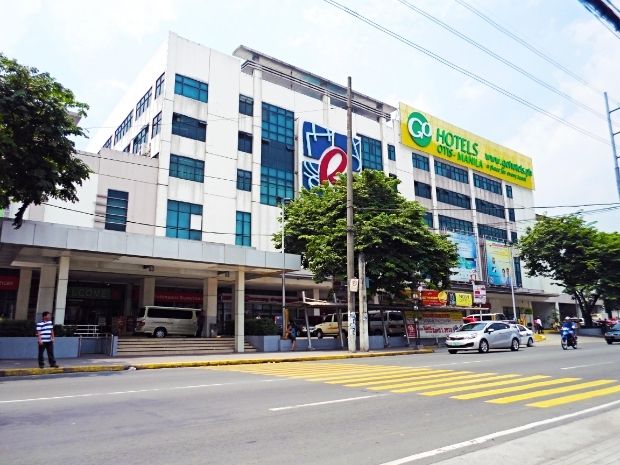 Go Hotels Otis-Manila - 1536 Paz Guazon St., 831 Zone 90, Paco, Manila
There are also Go Hotels in Puerto Princesa, Dumaguete, Tacloban, Bacolod, and Iloilo.
Book your room today at gohotels.ph.
Be a Pinoy Wanderer!
Choose Philippines encourages writers, photographers, travelers, bloggers, videographers and everyone with a heart for the Philippines to share their discoveries and travel stories.
Share Your Journey
Other Stories by Choose Philippines